Vega Sport Mocha Protein Bites
Serves

14
15 minute prep time
By Robin Runner on June 8, 2015
By Vega Blogger Robin. Originally posted on her blog, Knead to Cook
Bites, balls, nuggets—whatever your preferred terminology we love to bite into a treat. Adapted from Robin from Knead to Cook's Chocolate Espresso Protein Balls, these Mocha Protein Balls are our new post workout treat. Want a fun twist to serve these to friends? Pair with organic strawberries for a protein bite skewer! Enjoy!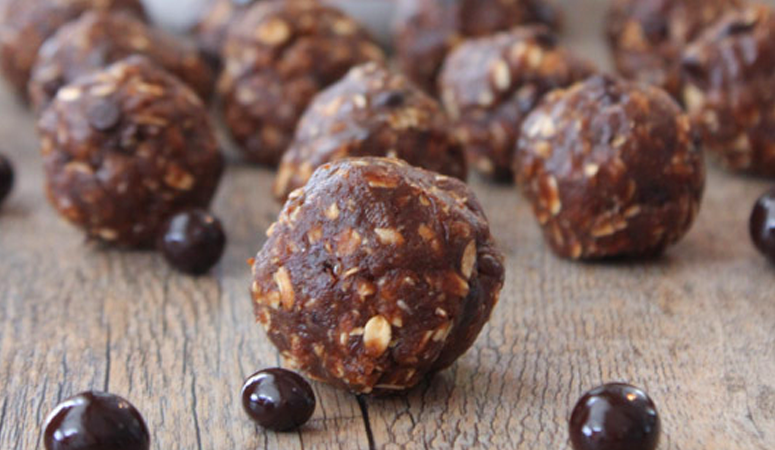 Ingredients
1 cup gluten-free oats
2 Tbsp Chocolate Vega Sport® Premium Protein
¼ cup vegan chocolate chips
10 vegan dark chocolate covered espresso beans, chopped
½ cup almond butter
½ cup flaxseed meal
1 Tbsp chia seeds
⅓ cup maple syrup
1 tsp vanilla extract
1 pinch of salt
Preparation
Mix all ingredients together (I used my stand mixer) in a bowl and then refrigerate for 45 minutes.

Remove and make into balls, with a small scooper or your hands.

Place  in an airtight container to refrigerate. Will last 5-7 days but most likely they will be long gone before that!