Welcome to my plate! As a dedicated runner, outdoor enthusiast and cross-training advocate, eating for performance is as crucial to my training as putting in the miles. The kitchen is my playground, and my background in holistic and culinary nutrition inspires and informs me. I love finding innovative ways to integrate seasonal ingredients and nutrition research into meals custom-tailored to meet my training goals. "On the Athlete's Plate" will give you a candid look at what I put on my plate, as an athlete and nutritionist.
While running is typically a solo sport offering personal gratification, running an overnight relay offers unique camaraderie, and opportunities to challenge yourself alongside teammates who can share in the triumph with you.
Your teammates will give you ample motivation to run, though proactive meals and snacks are really what will help you recover and run strong (three times in a row). It is possible to run through the night with up to twelve of your friends, while still feeling ready for more.
The Ragnar Relay Series has become one of my favourite race series and overnight running events. I've run one and a half Ragnar Relays: the SoCal Road Ultra in 2014 and an attempt at the Zion Trail Ultra in Spring 2015. Our Zion experience was unfortunately called off part way through, due to torrential rains and unsafe conditions. We did however each get through at least one of our segments at the Ragnar Zion (approximately 10miles each), and being a team of alumni Ragnar Vegatopian runners , we've developed some tried-and-tested meal and snack ideas worth sharing, especially to help fuel your better.
Whether you run a Ragnar Relay on road or trail, with a full team (8-12 runners), or an ultra team (4-6 runners), the same principles of recovery still apply. Emphasize anti-inflammatory nutrients to accelerate recovery, rehydrate and replenish electrolytes often, and consume foods that are easy to digest and nutrient dense, like plant proteins and functional carbohydrates.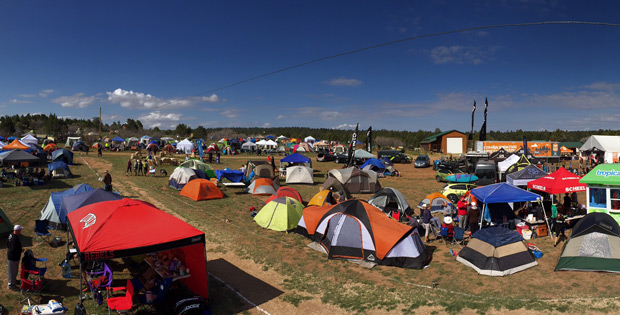 Food the Day Before Ragnar Relay:
For the Ragnar Relay Trail events, you are able to head into base camp a day early to claim a campsite and get set up. If your start time for race day is before noon, I would recommend taking advantage of this to avoid any unnecessary stress that morning (and depending on how far your drive is to the race site). Whether you're running on road or trail, use the day before to gather all your supplies and stock up on groceries.
We planned out some easy meals we knew we would crave, and many of which were available in the deli/prepared food section (quinoa salads, roasted root veggies), also almond butter and banana sandwiches, and granola. Fill in the gaps with snacks that are easy to graze on (trail mix, fruit, energy bars, crackers and dip). Especially with the road Ultra versions of the race, between sleeping (napping), getting geared up, cheering your fellow runners, and driving from point to point, you really don't have that much time to eat, so it makes more sense to graze, than sit down for full meals. Having said that, if you are running in a 12-man team, you will likely have time for a sit down meal (when your second van is rotating through their runners), but I would still suggest packing lots of snacks and recovery foods.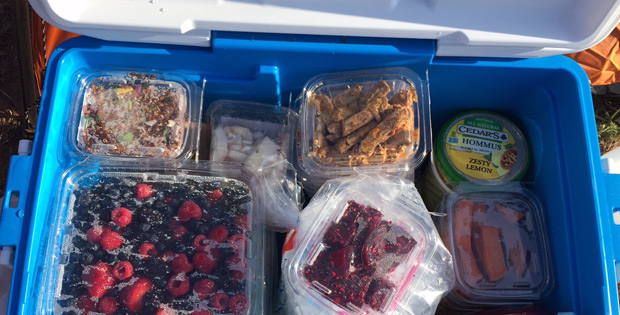 Based on what we ate/packed across several Ragnar events, here's some staples you may want to add to your list:
Sprouted whole grain or gluten-free bread, and/or rice cakes
Spreads: Nut butters, coconut oil, avocado and/or hummus, jam
Fresh fruit: Bananas, sliced pineapple, apples, berries
Medjool dates
Energy Bars (date-based), such as Vega Sport Energy Bars
Trail mix
Veggies for dipping (pre-cut/washed)
Roasted root veggies like sweet potato, yam and/or beets
Mixed grain salads (quinoa, rice, lentils), or chilled (gluten free) pasta salads
Coconut water, bottled water
Granola
Almond/Coconut milk
Fresh-pressed green juices, and/or beet root juice blends (drinking your greens is easier on a Ragnar Relay than trying to prep/eat a salad)
Kombucha and/or Kevita (probiotic drinks)
Cold brew coffee, iced tea or iced yerba mate (hot drinks aren't always possible)
Single servings of your sports nutrition fuel (X3 total: one for each segment). I recommend Vega Sport Pre-Workout Energizer, Electrolyte Hydrator or Endurance Gel (depending on if you carry hydration with you, or how long you anticipate running for), Recovery Accelerator and  Performance Protein
For both events, my team has chosen to pitch on a communal food stash, meaning we all went shopping together, piled everything in one trolley, and split the bill equally. This is a great strategy if you all tend to eat very similarly, and can alleviate some of the organization chaos, as you don't need to keep people's food separated. I have run alongside teams who have chosen to each buy/bring their own food and it can also work great, just be sure to have the discussion with your team first.
As all the Ragnars I've done have been away from home, aside from packing Vega products, I have purchased everything once arriving at our destination. If you live close to your starting point, you can easily pack some of your meals and snacks in advance (lucky you!).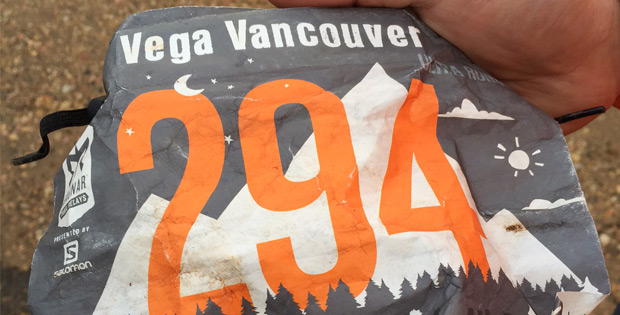 I recommend making sure you have some basics as part of your kit:
Cooler
Ice packs or ice
Disposable/re-useable cutlery (knives, forks, spoons), plates/bowls
Napkins, wet wipes, hand sanitizer
Extra Ziplocs and garbage bags
Travel size condiments: salt, pepper, ketchup, mustard as needed
Shaker cups/water bottles (for mixing pre-/post-race nutrition with ease)
Optional: hand blender/immersion blender. If you are running a road version of the relay, you can get an adapter for your van and make blended recovery smoothies
Ragnar Relay Race Morning: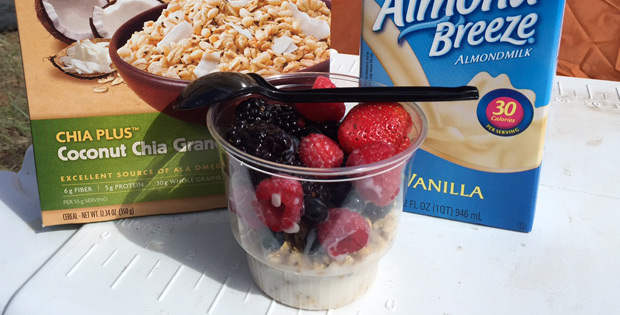 On race morning, our start time wasn't until 1PM, and I was the last runner to start for our team (runner #4), so I knew I had a few hours to wait. I still knew nerves would set in, and I wanted to keep my meals simple and easy to digest, so as not to upset my stomach. I made granola with almond milk, topped with fresh berries for added antioxidant support. I might usually have oatmeal, but there was no hot water (and we didn't bring a camp stove). As I had lots of time to wait, I focused much of the morning on getting/staying hydrated. Along with water I had Vega Sport Electrolyte Hydrator, and Instant Cordyceps from Four Sigma Foods. I had been drinking this "tea" for at least a month prior to the race as well, as I've been learning a lot about mushrooms lately, and cordyceps specifically have been traditionally used for centuries in Tibetan culture for restoring energy, and helping the body adapt during physical stress—possibly especially at higher altitudes, like this Ragnar Relay.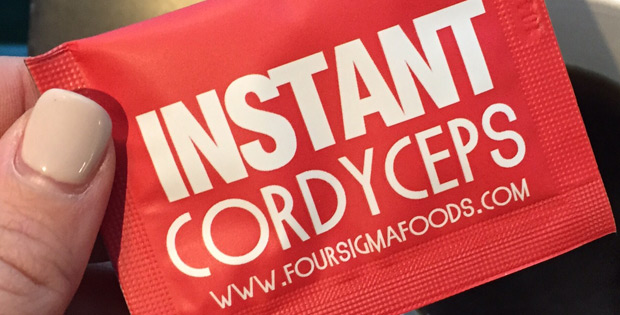 I also drank Breathe Easy Tea in the lead up to the race, which contains herbs to decongest and reduce constriction in your respiratory system. I snacked through the morning on trail mix, and fresh fruit like pineapple.
Mid-Day Meal: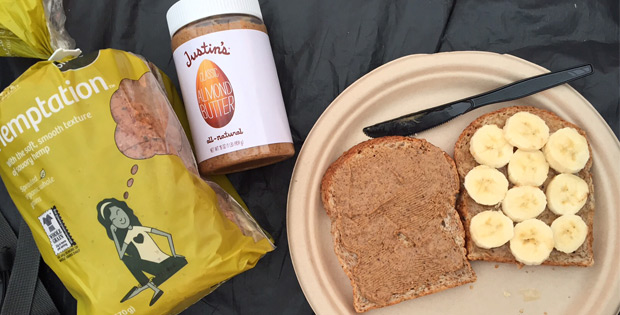 I had a later lunch, and used this as my meal about 90 minutes out from my first run. I had sprouted grain bread with almond butter and sliced banana, paired with a green juice. The banana and bread served as functional carbohydrates, both foods I routinely eat on race morning. Sprouted grains will take less energy to digest than non-sprouted varieties and therefore give you a better net-energy gain.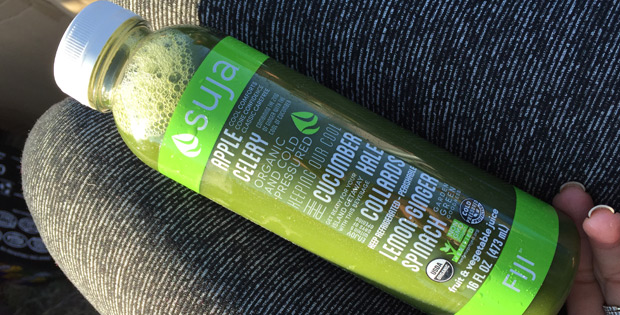 The green juice was for a nutrient-rich boost, loaded in minerals. Fresh-pressed juice doesn't contain the fiber that a blended fruit smoothie would, and is lower in protein, so a better choice this close to race time.
30 minutes before my run, I used a beetroot shot (concentrated beet powder, rehydrated with water). In conditions of low oxygen availability (such as intense exercise), dietary nitrates in beets are converted to nitric oxide, which enhances vascular function1. This helps improve your tolerance to strenuous exercise.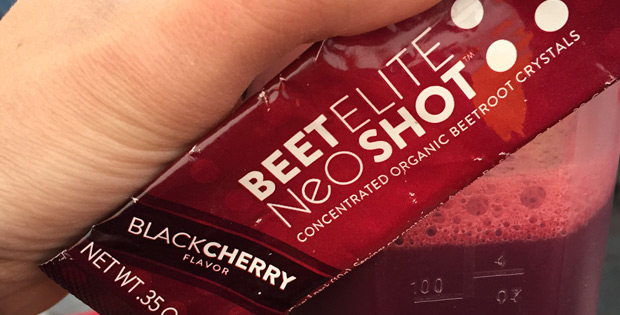 I used this in place of the Vega Sport Pre-Workout Energizer, as I was saving my caffeine for later on, when I would need the extra mental focus and clarity to set off on my nighttime run (I was scheduled to start running at 4AM).
Race Time!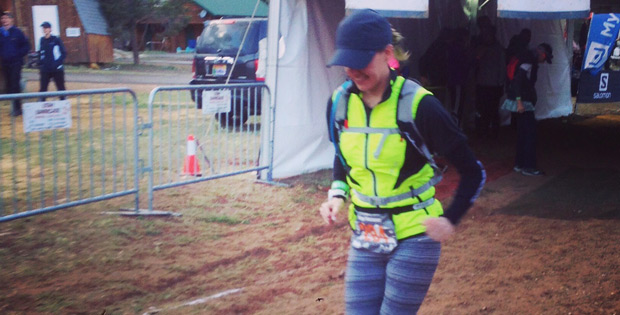 As each runner before me came back with stories of technical terrain, aching lungs, and flash hail storms (!), I knew this was going to be interesting. Yet the adrenaline was surging through my veins and I could not wait to get going. Little did we know how hard it would soon start raining... I felt strong through my whole first segment; and while the lungs and legs hurt, it was to be expected. We were trail running an ultra relay after all! I drank approximately 1 cup of water (during the 90minute) run, which I carried in a hydration pack. I could have increased this in hindsight, but as the rain set in, I didn't find myself feeling as hot or thirsty. All the runners on my team carried hydration packs for the run (highly recommended for the Ultra version), and on the road relay version we all carried hand held bottles. If you are running with a full (8-12 person) team, you may not find you need to carry hydration as your running segments aren't as long, but there are limited/no aid stations on the course.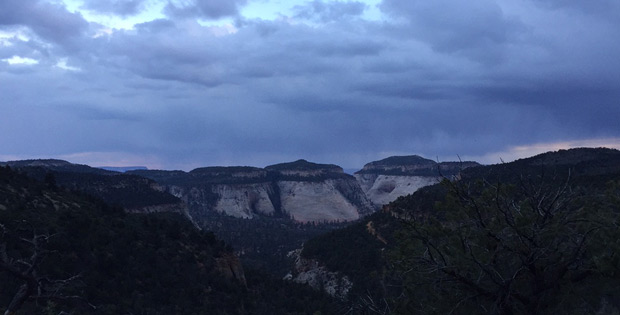 I had a couple slurps of a Vega Sport Endurance Gel around 45 minutes in, knowing I would be out for at least 90minutes. I was thankful I did this on a flat section of the course, as we spent most of the rest of it climbing and descending (the "joys" of trail racing), and so lower intensity sections were few and far between.
Post-Run
After my first segment, I had a serving of Recovery Accelerator while I changed out of my wet clothes. We also had tart cherry juice on hand, which makes a great recovery drink alternative due to it's high content of antioxidant and anti-inflammatory compounds. For eats, I made up a "picnic plate" with Beyond Meat seasoned strips (ready to eat protein), carrots, hummus and trail mix (dried fruit and nuts). I ate by the light of my headlamp huddled up in our tent with another one of our runners, wondering if the rain would continue all night...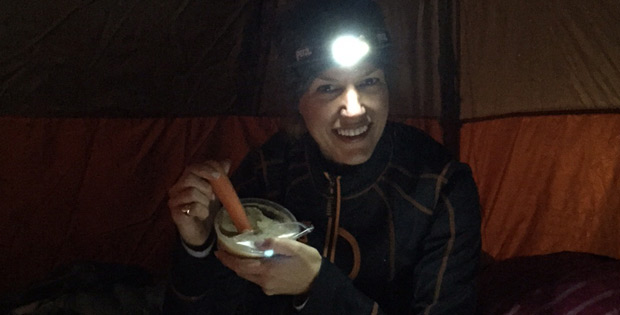 Sure enough, about an hour later the race was called. Our runner Andrew, still on course as the race was called off, returned wet and cold as expected, but also affirming why the race was called. Just too treacherous. After making sure everyone was as dry and warm as possible, we hunkered down for the night, to see what the weather held for us the next morning. As the sun came up, the rain let up, but base camp and the trails were all but washed out. At this point we considered our options, and decided we were best to pack up and head back to Nevada before it started raining again. Our safety and enjoyment was our main priority. There will be more Ragnar Relays for us to run.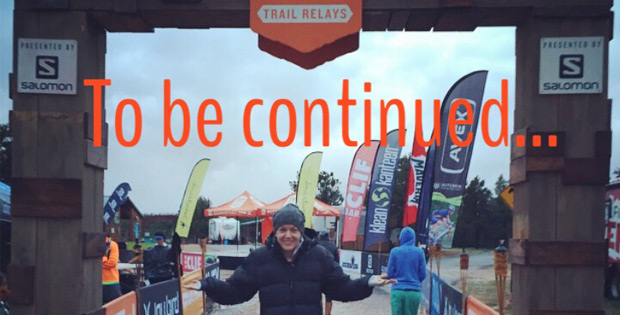 As we packed up, we took inventory of our snacks and food. Had the race of continued, we would have repeated much the same pattern of consumption as the first segment. I recommend if you're feeling good, EAT. The longer the race goes on, and the more segments you run, the greater the stress load on your body. You may find your digestion slows, or your appetite shrinks in response to stress, and it's important to ensure you continue to take in adequate calories and carbohydrates in particular. Nutrient dense snacks can be helpful for this reason, and we were lucky to have a teammate pre-make and pack some of these energy bites. They didn't go to waste! We noshed on them while packing up.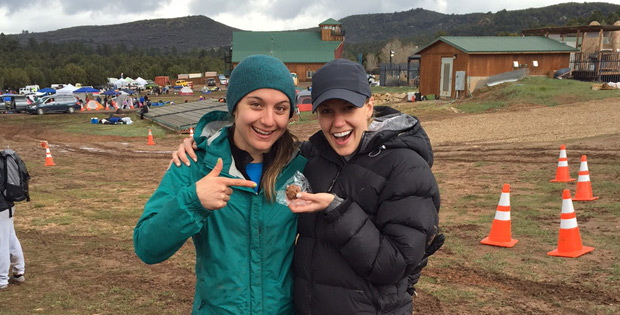 Celebrate
We stopped in for a warm meal (I had a sautéed mushroom patty on a bed of fresh veggies), and well-earned post-race brews at a cafe on the drive back. It's important to celebrate your achievements. Even if they are not what you intended to achieve! We were happy with having made the journey through 4 states by plane and car to get there, countless hours of training to be race ready, and still remaining not only colleagues but friends through the challenges mother nature threw at us. What kept us cohesive was looking out for each member on our team as if we were looking out for ourselves.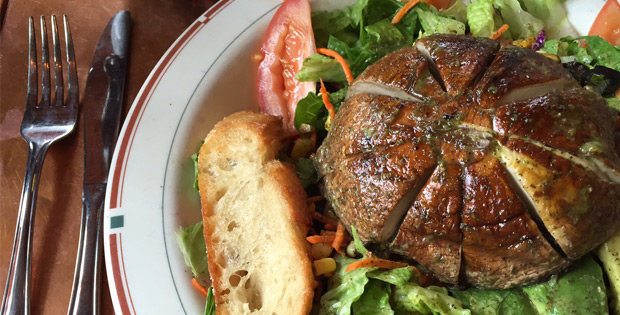 Despite the rain, the Ragnar Relay experience was positive. The organizers and race directors did the very best they could in the conditions, and the sentiment around base camp was understandably disappointed, but yet still full of camaraderie and laughter. We will Ragnar again!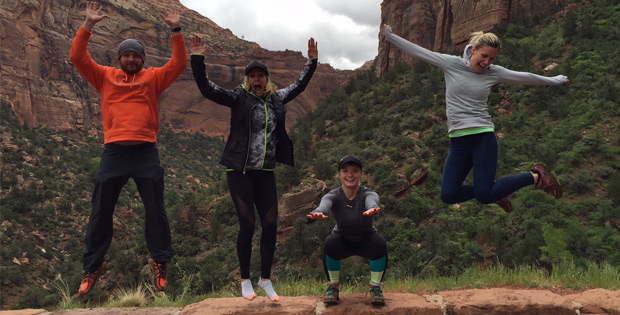 How do you fuel for quick recovery, or plan ahead for racing away from home?
References
1. Jones AM. Dietary Nitrate Supplementation and Exercise Performance. Journal of Sports Medicine. 2014; 44 (Suppl 1): 35-45. Published May 3, 2014. Accessed online Sept 1st 2014 http://www.ncbi.nlm.nih.gov/pmc/articles/PMC4008816/