These perfectly red and green cookies will brighten anyone's day. Whether your loved one is gluten-free, vegan, or a cookie addict, this is sure to become a favorite recipe. Assemble the dry ingredients in a mason jar, tie on the recipe with twine and a perfect holiday mason jar gift is made.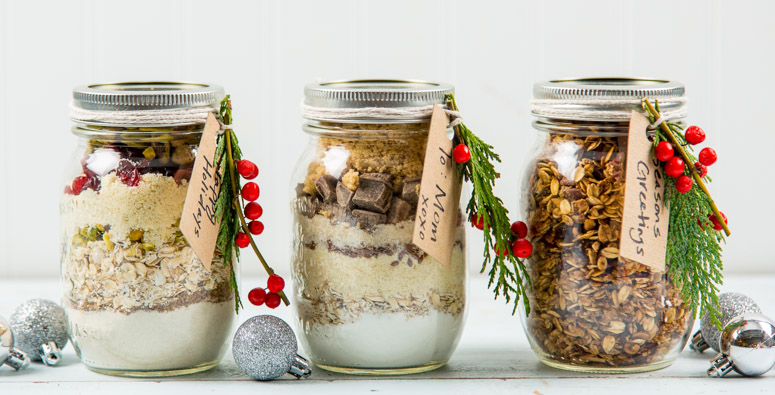 Ingredients
Dry Ingredients (in jar)
2 Tbsp flaxseed, ground
1½ cup gluten-free oats
½ cup gluten-free oat flour
½ cup almond meal
½ tsp baking powder
½ tsp baking soda
Pinch of salt
3 Tbsp pistachios, chopped
½ cup dried cranberries
Wet Ingredients (to add)
2 bananas, mashed
½ cup peanut butter
2 Tbsp canola oil or melted coconut oil
3 Tbsp maple syrup
5 Tbsp water
Preparation
Preheat oven to 350F and line a cookie sheet with parchment paper.

Combine bananas, peanut butter, oil and maple syrup and mix well.

Combine remaining ingredients.

Combine wet and dry ingredients together.

Drop cookies by the spoonful onto cookie sheet.

Bake 15-17 minutes or until slightly browned.