This granola is made for anyone who made the Nice list this year. Simply bake granola and divide into mason jars. Tie a recipe to each jar and share with friends who have been on their best behavior.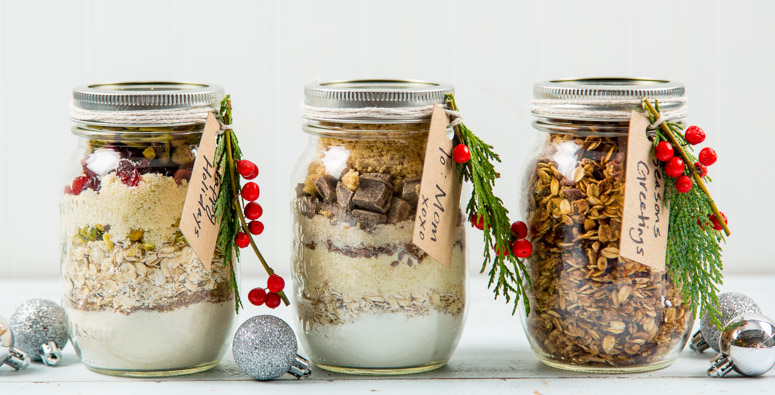 DIY Mason Jar Granola
Ingredients
⅓ cup coconut oil, melted
½ cup maple syrup or agave
1 tsp cinnamon
1 tsp ground ginger
½ tsp nutmeg
3 cups oats
1 cup oat bran
½ cup sliced almonds
½ cup pecans, chopped
1 cup dried cranberries
Preparation
Preheat oven to 350F and line a cookie sheet with parchment paper.

In a mixing bowl combine coconut oil, maple syrup, cinnamon, ginger and nutmeg.

In another mixing bowl, combine oats, oat bran, almonds, pecans and cranberries. Toss together with maple mixture.

Pour onto cookie sheet, spreading out evenly.

Bake for 30 minutes or until golden, stirring every 10 minutes.

Once cool toss with dried cranberries.

Keeps in an airtight container for 2 weeks.