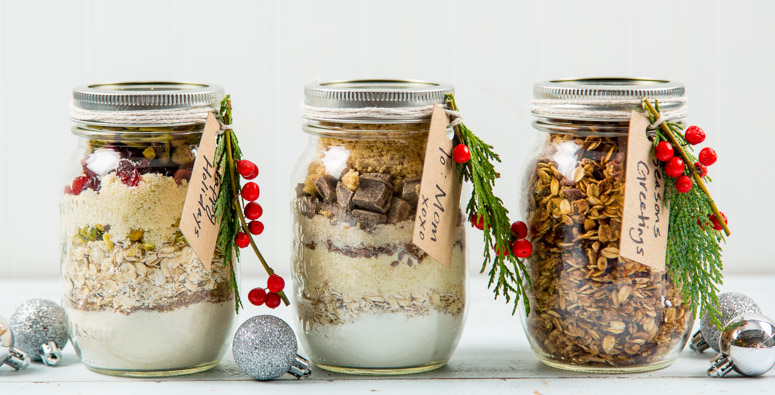 What's better than hand-delivering hot banana bread to a friend or neighbor? Giving them everything they need to make it themselves. Assemble the dry ingredients in a mason jar, tie on the recipe with twine and a perfect holiday gift is made. Did we mention this recipe is gluten free too?
What other recipes do you put in mason jars?
Ingredients
Dry Ingredients (in jar)
1 Tbsp flaxseed
¼ cup cane sugar
¼ cup brown sugar
3½ tsp baking powder
½ tsp salt
1¼ cup almond meal
1¼ cup gluten-free all-purpose flour
1¼ cup oats
2 chopped bars of Vega® Maca Chocolate
Wet Ingredients (to add)
3 frozen bananas, defrosted
⅔ cup almond milk
3 Tbsp vegan butter
¼ cup peanut butter
Preparation
Preheat oven to 350°F. Grease loaf pan.

In a medium sized bowl, combine bananas, almond milk, butter and peanut butter.

Add remaining ingredients and mix well.

Bake 1 hour or until top is cracked and a toothpick comes out clean.