What's better than lasagna? Portable lasagna that you can roll up into delicious noodle wraps and take with you anywhere. The tofu ricotta makes this an excellent plant-based choice for a hearty fall lunch or dinner.
Start by cooking the squash in the oven while you prep your lasagna noodles and tofu ricotta, then get to rolling. Vegan lasagna rolls await!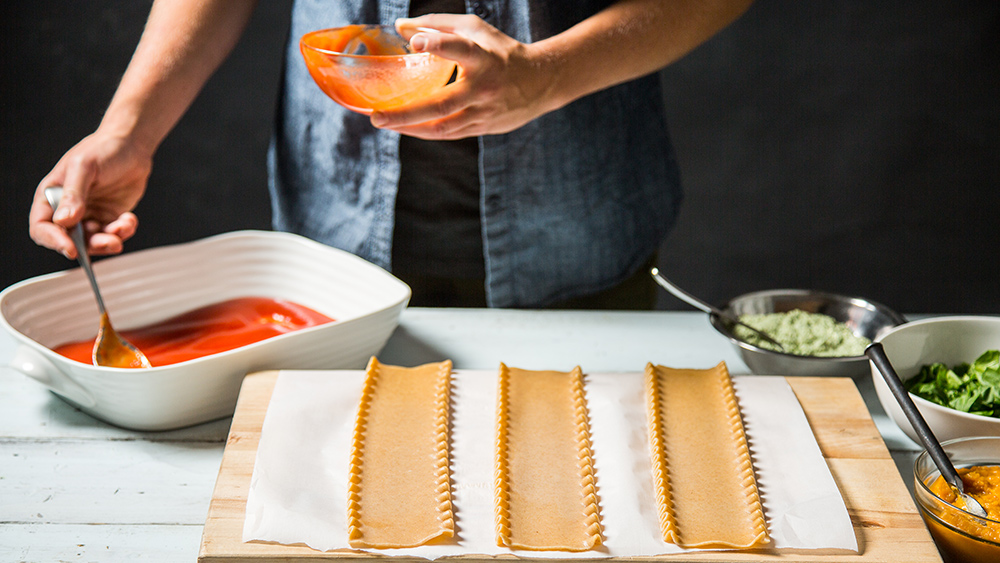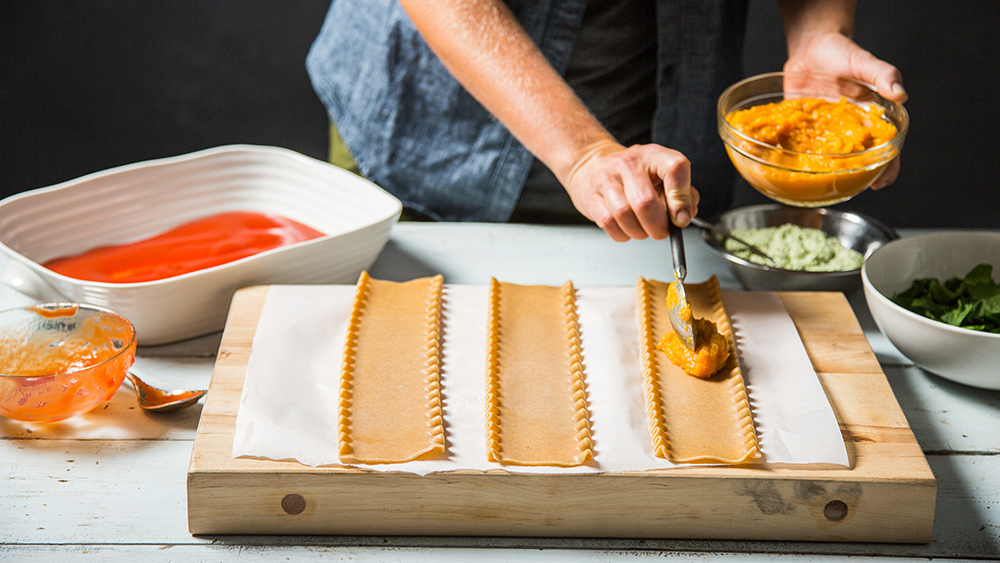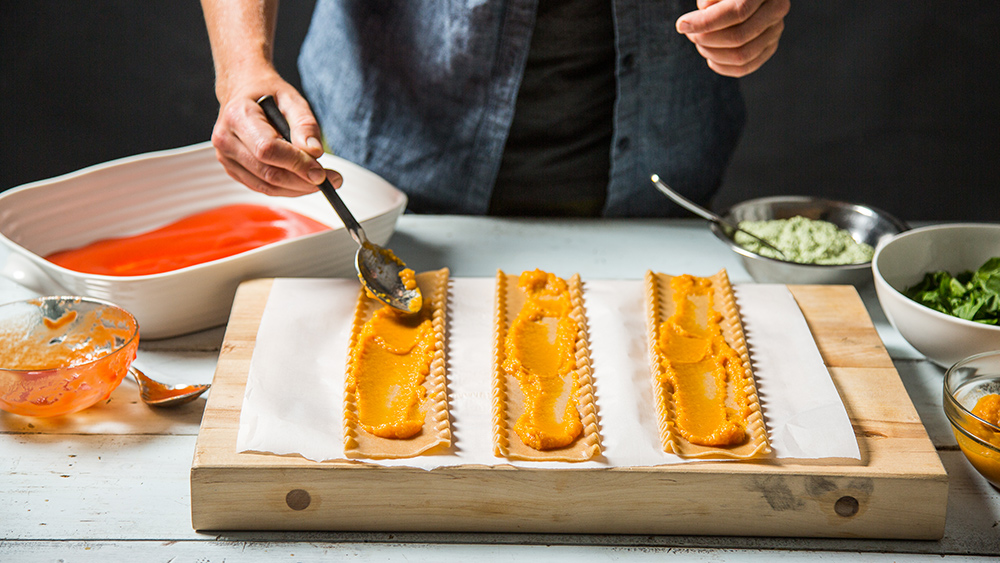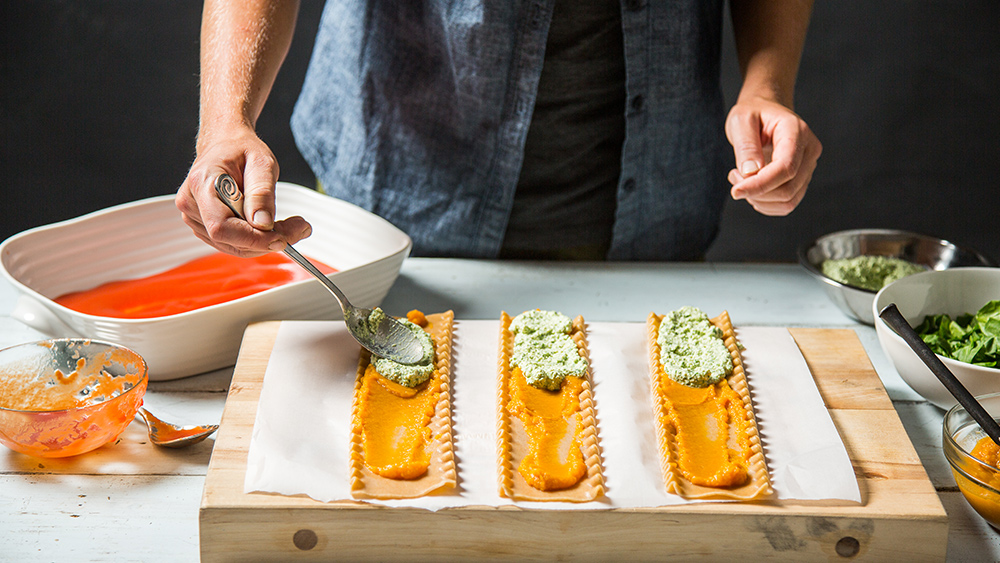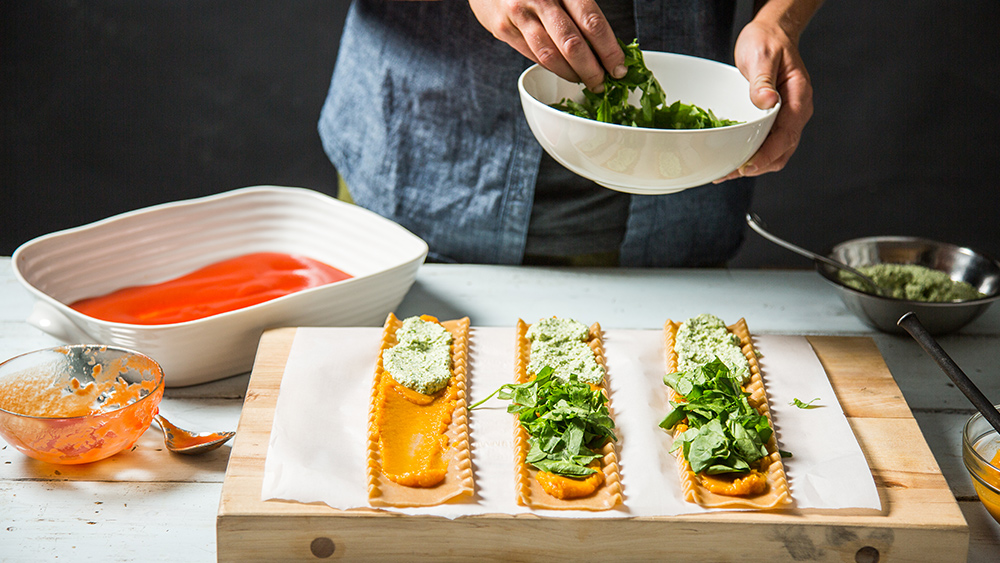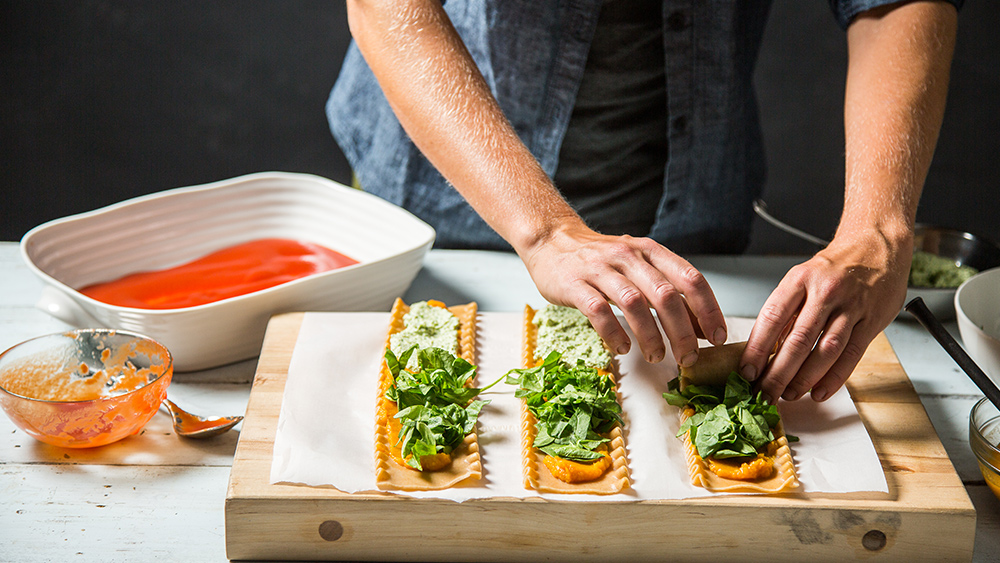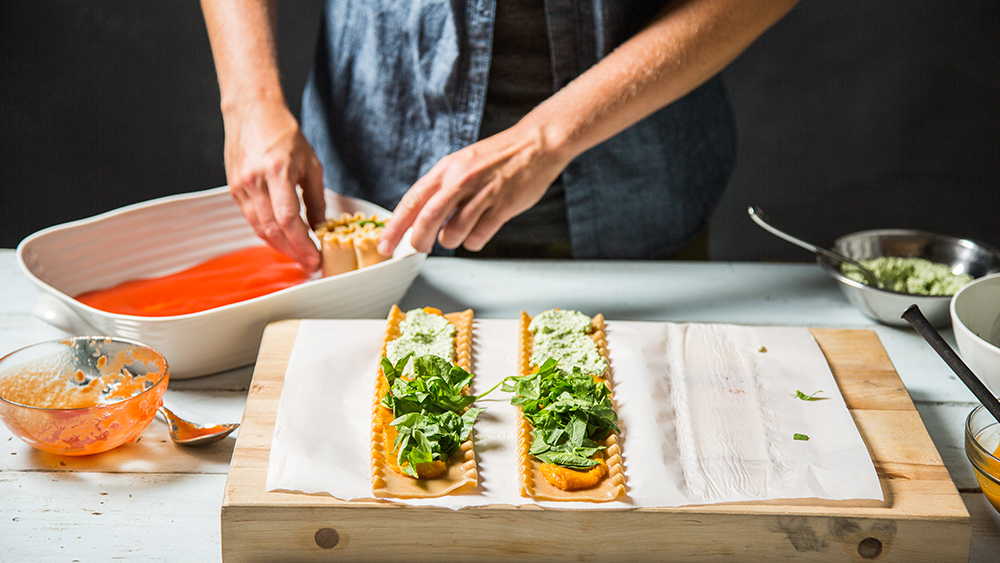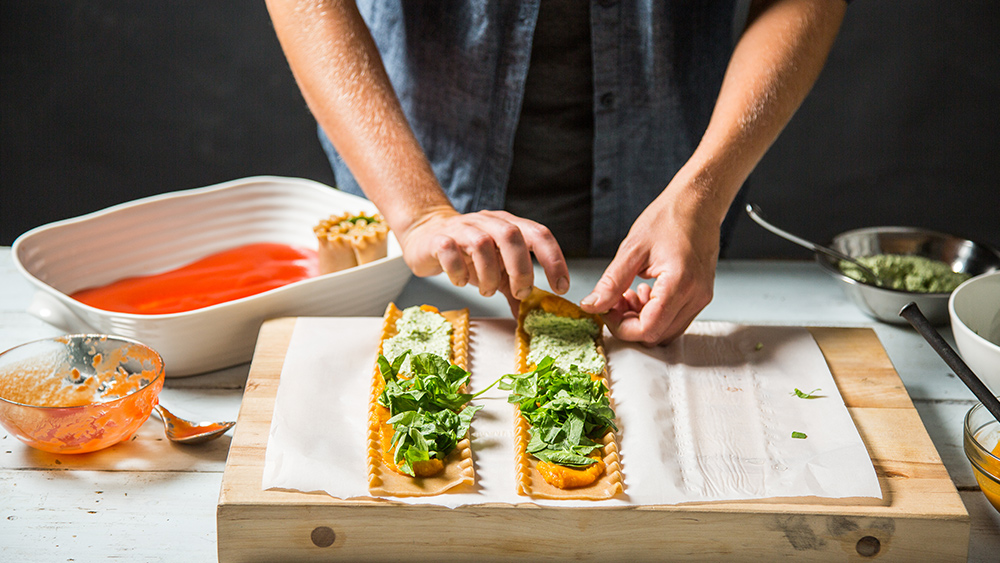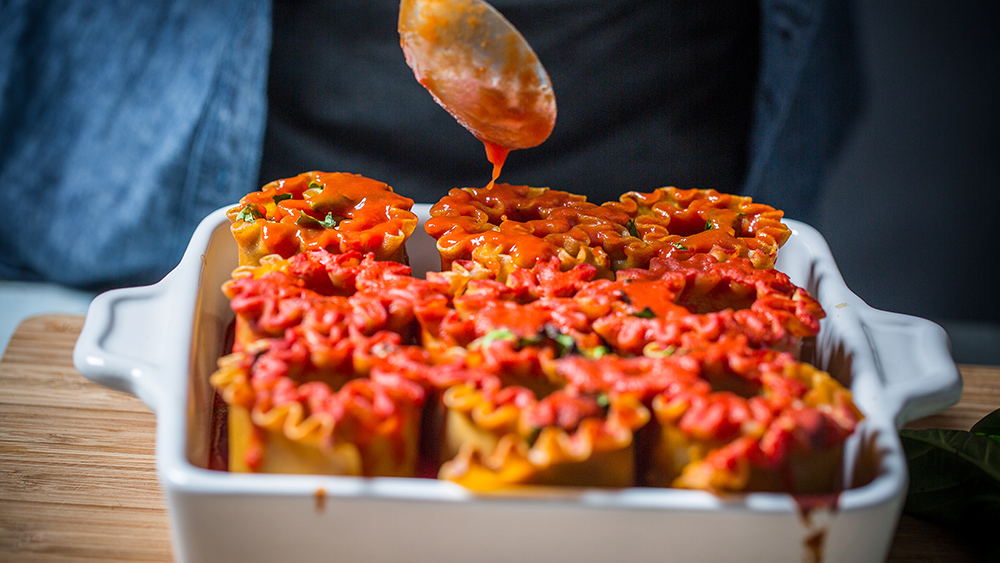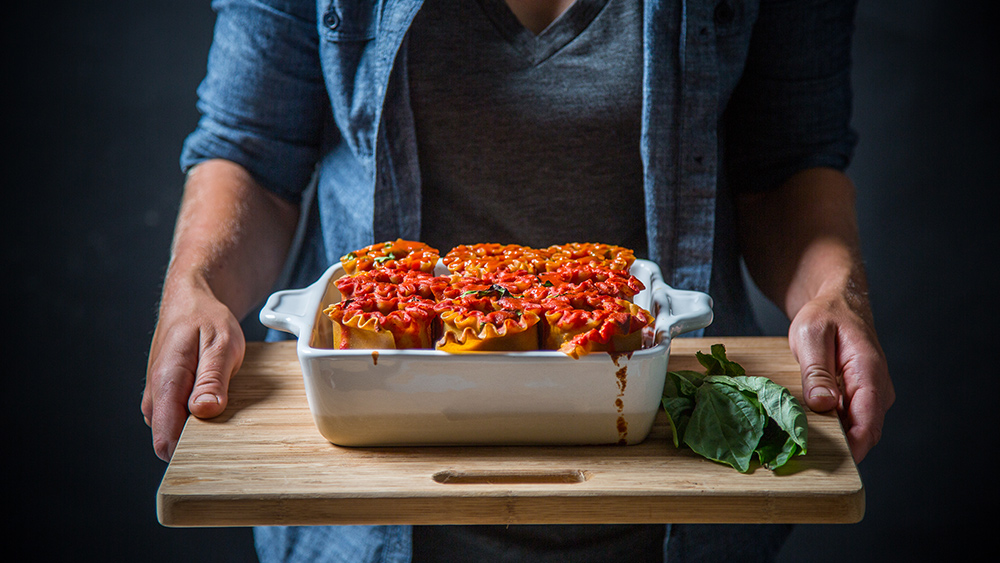 Ingredients
12 lasagna noodles or gluten-free lasagna noodles
1 ½ cups puréed squash
3 cups spinach
3 to 4 cups tomato sauce
Vegan Basil Tofu Ricotta
1 to 2 cups fresh basil
½ to 1 cup fresh parsley
1 ¼ cups Silk® Original Unsweetened Almondmilk
1 package 14oz/397g firm tofu, drained and rinsed
½ Tbsp red wine vinegar
¼ tsp garlic powder
Salt, as desired
Preparation
Cook Squash:

Preheat oven to 375°F.
Cut squash in half and remove seeds. Bake for 45 minutes or until fork tender. Once cool, peel and mash with a fork.

Cook Lasagna Noodles:

Cook lasagna noodles according to package until al dente (still firm when you bite into it). Drain, rinse and cool.

Basil Tofu Ricotta:

In a blender or food processor, combine basil, parsley and milk. Blend until herbs are pureed. In a bowl, crumble tofu with hands. Mix herb mixture, crumble tofu, red wine vinegar, garlic powder and salt. Set aside

Lasagna Rollups:

In a large oven-safe pan, pour one cup of tomato sauce in the bottom.
Lay cooked lasagna noodles out onto your work station. Spread a thin layer squash purée onto the full length of each noodle. Top half each noodle with a thin layer of the ricotta mixture and a layer of spinach.
Roll the noodle starting from the end with ricotta. Place so the open sides are face up into the pan. Repeat with all noodles.
Pour remaining sauce over top of noodles.
Bake at 375°F for 30 to 45 minutes or until sauce is bubbling. Serve and enjoy!