Are you ready for the best smoked mac n' cheese of your life? While it may take longer than a box of instant, it's well worth the effort. Smoked "cheese", smoked tomatoes, and a final smoking of the finished dish will make your taste buds very happy.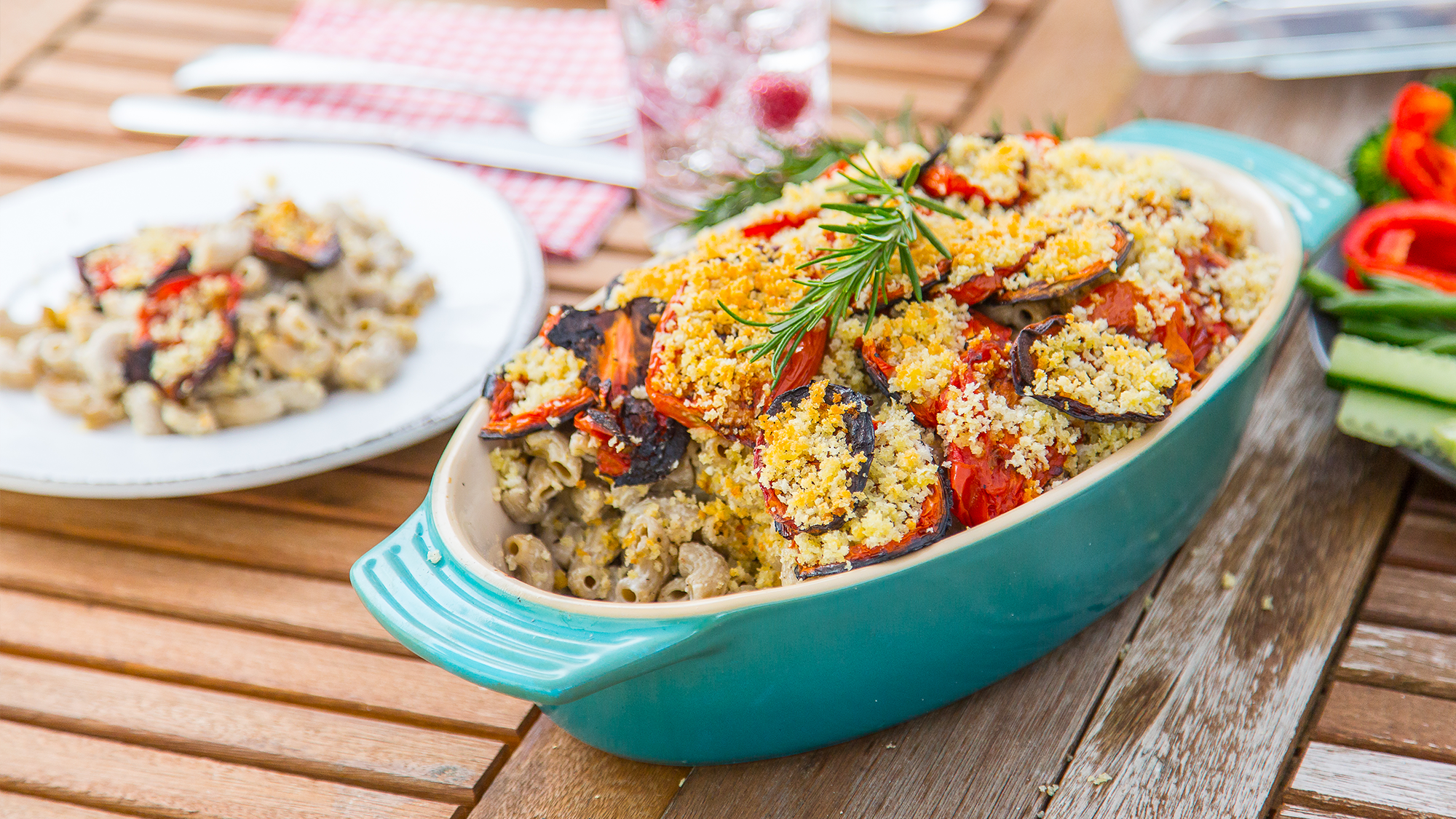 Ingredients
1 cup non-dairy vegan cream cheese
1 Tbsp garlic powder
1 Tbsp onion powder
1/2 tsp cayenne
1 tsp nutmeg
2 Tbsp Dijon mustard
1 1/2 cups water or Silk® Unsweetened Almondmilk
Salt and pepper, to taste
6 plum tomatoes, or 4 Roma tomatoes
3 cups dry whole-wheat macaroni (or gluten-free macaroni)
1 cup breadcrumbs, optional
1 cup non-dairy vegan cheese, optional
Preparation
Set up smoker with 1 cup of woodchips of your choice to 250F. See how to make your grill into a smoker here.

In a blender or food processor, combine cream cheese, garlic powder, onion powder, cayenne, nutmeg, mustard and almond milk or water. Combine well and season with salt and pepper. Add sauce to an aluminum pie pan or similar sized dish.

Add sauce to smoker along with tomatoes. Allow to smoke for 1 hour. Remove from smoker and bring the smoker to 350F.

Cook macaroni in a large pot of salted water for 2 minutes less than the package directs. Drain and mix with cheese sauce. Pour macaroni and cheese sauce into a baking pan.

Chop or slice smoked tomatoes. Top macaroni with smoked tomatoes, bread crumbs and cheese. Place back into smoker for 30 to 40 minutes or until bubbling and browned. Alternatively, you can cook the macaroni noodles to al dente and toss with smoked sauce and tomatoes for a stove top mac and cheese.