Your grill isn't just for corn and veggie burgers. Toss a sweet seasonal dessert on it before it cools down. This Fruit Shortbread was made to be used on the BBQ. If you use pre-made biscuit dough you can whip it together last minute.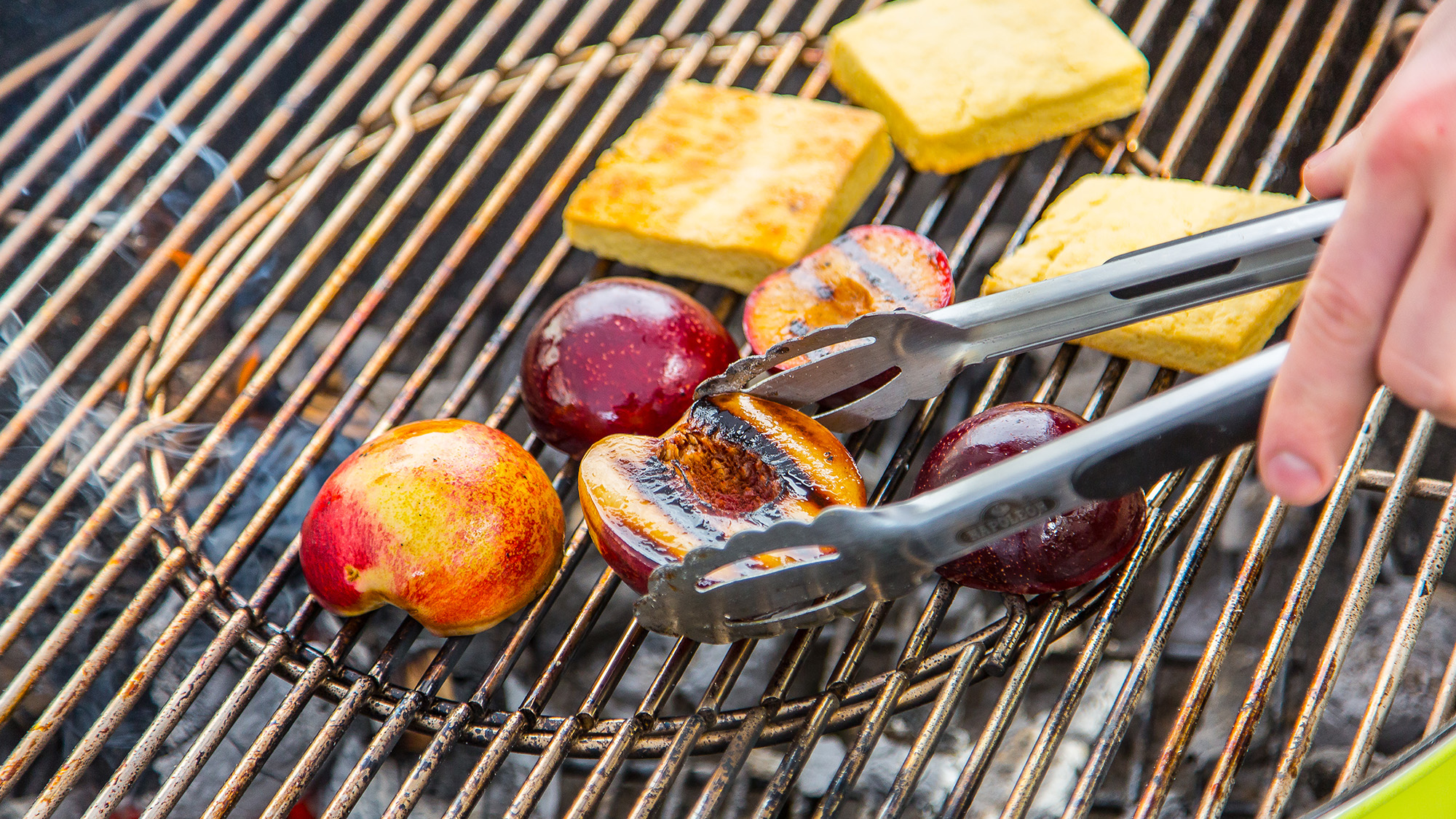 Ingredients
1 package pre-made vegan biscuit dough (gluten-free optional)*
3 Tbsp coconut oil, melted
Cinnamon sugar (1/4 white sugar + 1 Tbsp cinnamon)
8 stone fruits (peaches, apricots or plums), pit removed and quartered
So Delicious® Cocowhip! (or coconut milk whopped cream)
*Alternative To Store Bought Biscuit Dough:
1 cup all-purpose flour (or gluten-free all-purpose flour)
1/2 Tbsp baking powder
1/4 tsp salt
1/4 cup non-dairy butter
6 Tbsp non-dairy milk
OR:
1 cup + 1 Tbsp Gluten-Free Baking Mix
1/4 cup non-dairy butter
6 Tbsp non-dairy milk
Preparation
Make sure BBQ is still hot.

Grab pre-made biscuit dough. Separate biscuit dough into 6 biscuits. If making your own biscuit dough:

Combine dry ingredients. Cut in non-dairy butter into dry mixture until it is pea-sized.
Add in just enough liquid until the mixture comes together into a dough.
Roll on a floured surface and cut into 8 biscuits.

Grill biscuits 4 to 6 minutes on each side.

While biscuits are cooking, toss stone fruit in coconut oil. Grill for 3 to 4 minutes or until warmed through and slightly charred.

Remove fruit from grill and carefully chop into small pieces.

Before removing from grill, brush biscuits with coconut oil. Remove from grill and immediately toss in cinnamon sugar.

Cut biscuits in half. Top half of each biscuit with coconut whipped cream and stone fruit. Place other half on top. Enjoy!