Want a supercharged chocolate shake? Try this next-level smoothie by Tess Masters in her new cookbook The Perfect Blend. (You really can't taste the cauliflower and collard greens!)
Reprinted with permission from The Perfect Blend, copyright 2016 Tess Masters. Published by Ten Speed Press, an imprint of Penguin Random House LLC.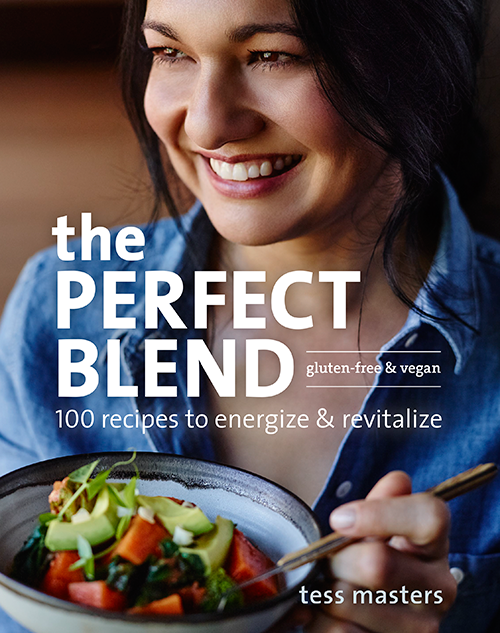 Photography copyright 2016 by Anson Smart
Ingredients
2 cups unsweetened almond milk
1⁄4 cup cacao powder or unsweetened cocoa powder
1 cup chopped collard greens (stalks removed), or other leafy green
1⁄2 cup raw cauliflower florets (fresh or frozen)
1⁄4 cup roasted almond butter
1⁄4 cup chopped pitted dates
1 serving Chocolate Vega One® Organic All-in-One Shake
1 tsp vanilla extract
1 Tbsp maca powder (optional)
Pinch of cayenne pepper (optional)
2 Tbsp espresso (optional)
1 1⁄2 frozen bananas, plus more to taste
1 Tbsp chia seeds (black or white)
Preparation
Throw all of the ingredients except the bananas and chia seeds into your blender, and blast on high for 30 seconds, until well combined.

Add the chia and the frozen bananas and blast again on high for another 30 seconds, until smooth and creamy.

Drink immediately before the collard greens get assertive and the chia seeds thicken the drink.