Spending a few extra minutes on your dinner prep can help make tomorrow's lunch more than just a haphazardly thrown together pile of food or soggy leftovers. Turn this tangy bean salad into some delicious and portable bean burgers for the next day with just a few handfuls of your favorite breadcrumbs.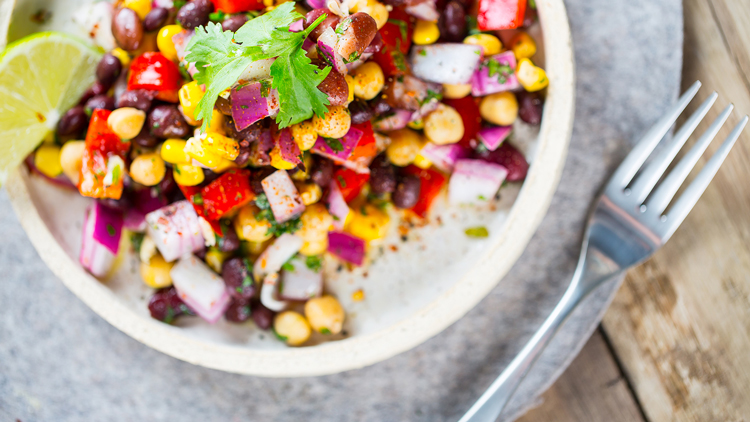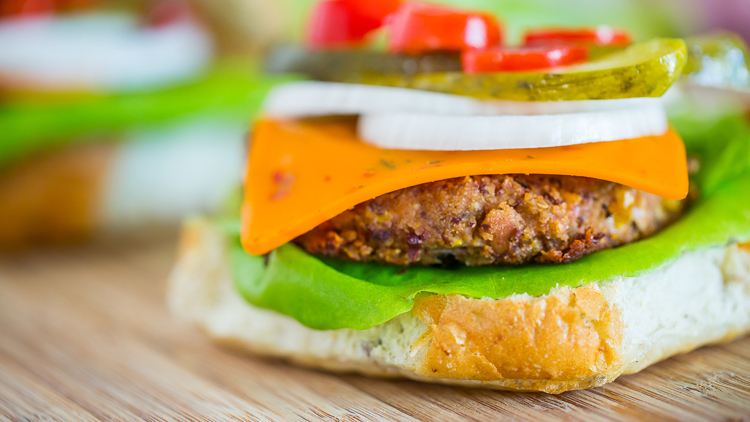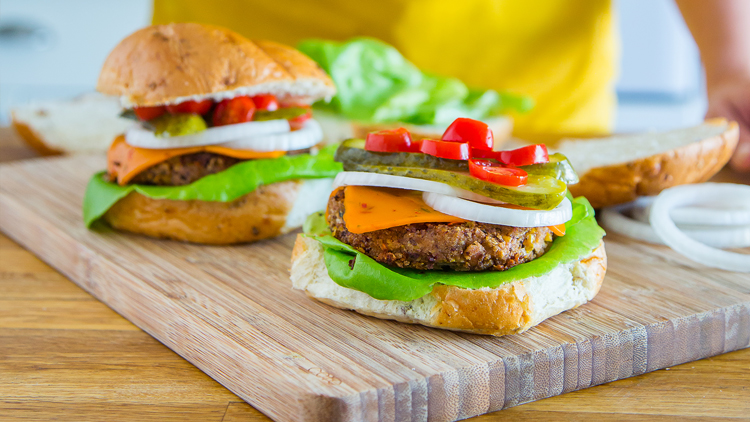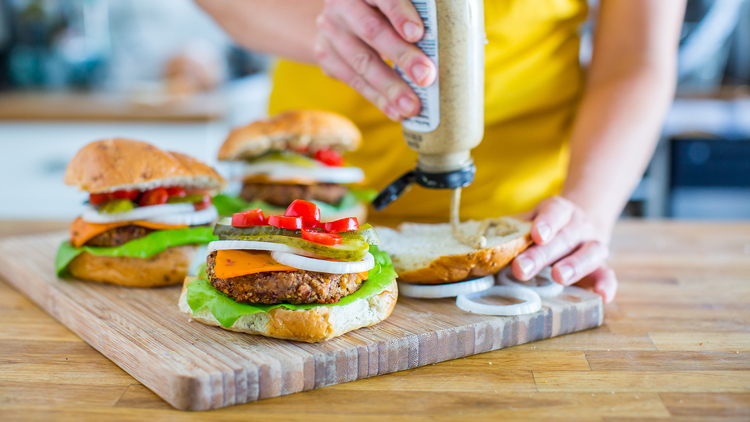 Ingredients
Bean Salad:
1 15oz/425g can black beans, rinsed and drained
1 15oz/425g can bean medley
1 red bell pepper, chopped
1 orange or yellow pepper, chopped
1 10oz/283g package frozen corn kernels
1 small onion, chopped
1/2 cup olive oil
1/2 cup red wine vinegar
1 Tbsp lemon juice
1 tsp salt
1 clove crushed garlic
1/2 cup chopped fresh cilantro
1/2 Tbsp black pepper, to taste
Optional: red pepper chili flakes
Bean Burgers:
1/3 cup breadcrumbs (or gluten-free breadcrumbs)
1 Tbsp olive oil
Optional toppings: vegan cheese, tomato slices, and your favorite condiments
Preparation
Bean Salad

In a large bowl, combine beans, bell peppers, frozen corn, and onion.
In a small bowl, whisk together olive oil, red wine vinegar, lemon juice, salt, garlic, cilantro, black pepper, and chili flakes if using.
Pour olive oil dressing over vegetables and mix well. Chill thoroughly, and serve cold.

Bean Burgers

Add breadcrumbs to the salad and blend the mixture in a food processor for 2 to 3 minutes. If the mixture is still sticky, add more breadcrumbs until it has the texture of cookie dough.
Form patties with an ice cream scoop or your hands.
Add olive oil to a heated pan on medium and cook the bean patties for 4 to 5 minutes per side, until golden brown.
Serve on a bun and garnish with your favorite burger toppings.