Think of your favorite comfort food, and what comes to mind? Something ooey-gooey, sugar coated, maybe salty? While doing your best to make healthier choices, more options are being created to give you the taste, texture and flavor you want in a comfort food but with plant-based, nutritious ingredients.
When making the switch to good options there are a few quick and easy replacements that can help take your usual recipes from guilty pleasure to flavorful, nourishing plant-based meal. To me, a better comfort food is one that is plant-based, has more nutrient dense ingredients like fruits and vegetables, and limits added sugars.
Here are a few swaps I start with when trying to make a comfort food recipe. To me, "better" means:
Replacing dairy with almond, coconut or cashew milk.
Skipping the butter or margarine, and using olive oil in cooking recipes, and vegan butter without trans fat in baking recipes.
Limiting added sugar (did you know that for some recipes you can reduce the amount of sugar by 25% with very little, if any, change in taste or texture?!); experimenting with adding date paste, fruit purees, monk fruit or stevia in the place of table sugar.
Tasting the many gluten-free or 100% sprouted whole grain crackers, pizza crusts, breads and muffins.
Using a flax egg instead of an egg in baking recipes (one tablespoon ground flaxseed with four tablespoons water, let sit for 15 minutes = one egg)
I'm sure that's enough to get you started but we're not done with all the delicious options! If you are ready to cook right now, or looking for inspiration, try these recipes on for size. They are all plant-based, dairy-free, and have a gluten-free option!
Savory Main Dish
Regardless if you are trying to make good choices at family celebrations or just need a warm meal to fill you up these Chickpea Cutlets with gravy can hit the spot and make you a meal time hero. Chickpeas are an excellent source of fiber, and a good source of iron, and magnesium.
Classic Sides
Traditional mashed potatoes, although tasty, aren't always the most nutrient dense option for your table. Try making them the same way you always do, but instead using non-dairy butter and almond milk with sweet potatoes, which are a good source of potassium, and vitamin C.
Want to stick to the savory side? No problem, you can use cauliflower instead and make it fancy with these toppings from our Mashed Potato Bar.
Mac n' Cheese
The ultimate comfort food has to be mac and cheese. But the usual recipes can be loaded with saturated fat, cholesterol, dairy and gluten. Don't panic, we have you covered. Give any of these a try: Vegan Mac and Cheese, Mac and Cheese Muffins, or this smoked version.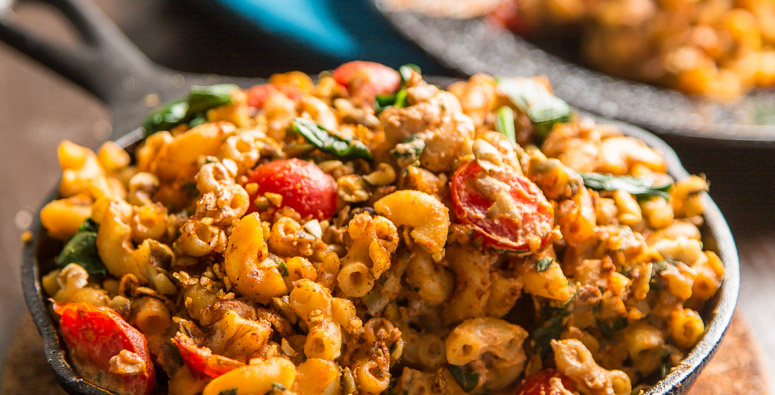 Pizza
No longer just cheese and bread with sauce! Top your pizza with veggies to give it more nutrition and flavor. Get excited about serving your family this classic with a healthy twist using this Gluten-free Vegan Pizza Recipe.
Drinks
If you're looking to get fancy but trying to avoid sugary cocktails try a mocktail! This Kombucha Mojito Mocktail is perfect for parties or unwinding at the end of the night with your main squeeze.
Sweets
There is a common misconception that when you are making positive nutrition choices, you have to give up treats. This is a fallacy! Look for low sugar, naturally sweetened options or better yet make your own so that you can control all of the ingredients. Or you can even try to make your own sweets at home. The options are seemingly endless, right now some of my favorites are Chocolate Banana Ice Pops, Chocolate Chip Cookies, or Pumpkin Donuts.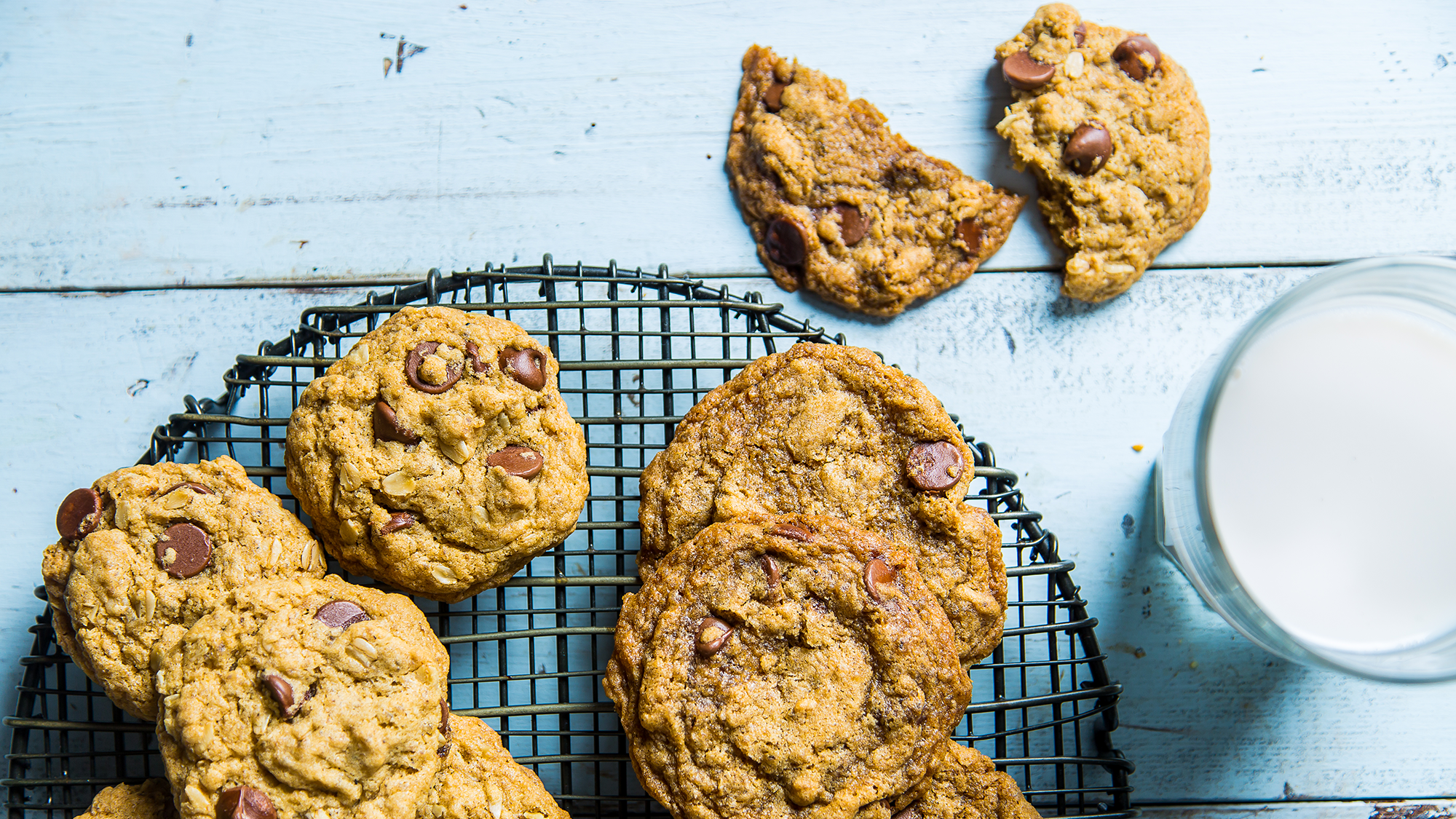 For more delicious dishes check out Vega's recipe center; do a search and link to your favorite comfort food recipe below or let us know what recipes you'd like us to create!