Whether you prefer to slurp, swirl or crunch, the perfect pasta recipe can be a day-maker. These gluten-free, plant-based recipes are favorites at Vega HQ, and we're sure you'll love them too—no matter what kind of pasta you crave. These healthy substitutes for pasta will still leave you full, all while enjoying for favorite recipes.
BEst pasta Substitutes
Looking for a low-calorie, high fiber pasta substitute? Spaghetti squash is a natural sub-in! While Chef Morgan's spaghetti and meatball ingredient list probably isn't similar to your Grandma's, but it's loaded with flavor, fiber, vitamins and minerals. Try this spaghetti squash with mushroom meatballs for a delicious and healthy alternative to spaghetti noodles in a classic dish.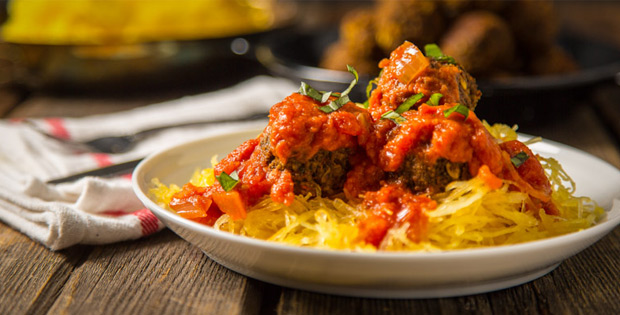 Sub out regular noodles, but keep the flavor with this raw zucchini pasta that's perfect for warm summer nights. Don't worry if you have leftovers—these raw zucchini noodles as a spaghetti substitute make a rad lunch!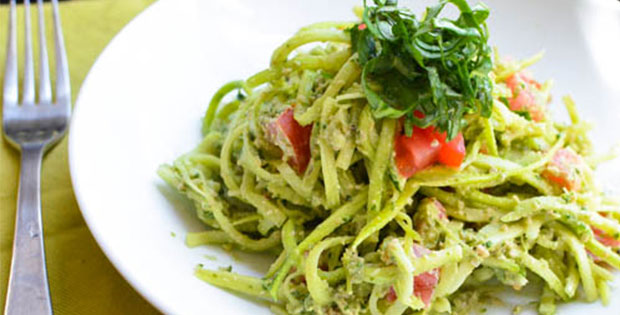 Found usually in health food or specialty stores, kelp noodles are a low-carb and low-calorie alternative to spaghetti noodles. This recipe is one of Peggy K's favorites to whip up.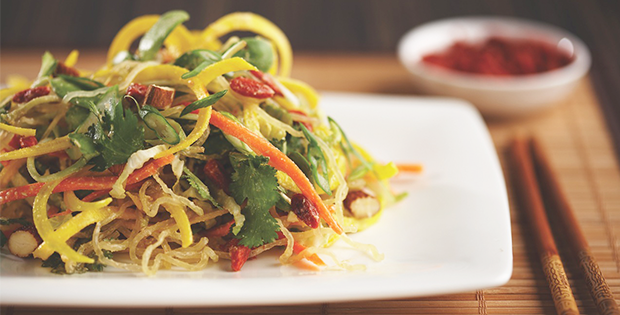 Pasta Recipes
Try subbing squash noodles, zoodles, or kelp noodles in any of these meals below for healthy alternatives to these already delicious recipes.  The above pasta substitutes are great in all these recipes, play around and see what becomes your next obsession.
We think kelp noodles would be delicious in this recipe.  Warm up with a hot bowl of ramen noodles! Chef Morgan has created two versions for you to experiment with in your own kitchen. Slurp on!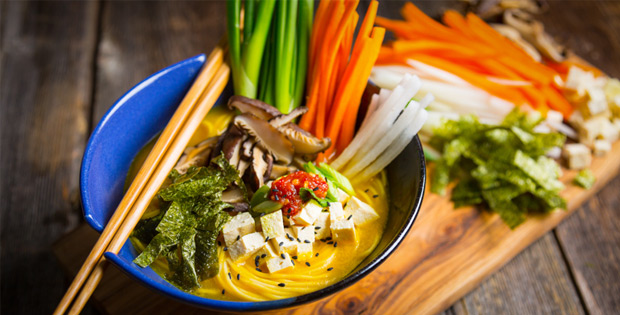 Zoodles and kelp noodles would be perfect substitutes for the soba noodles here.  Fuel your day with this quick lunch or dinner. This noodle bowl is delicious hot and takes under 25 minutes to whip up. If you have leftovers, enjoy them as a brown bag lunch tomorrow—cold or gently warmed.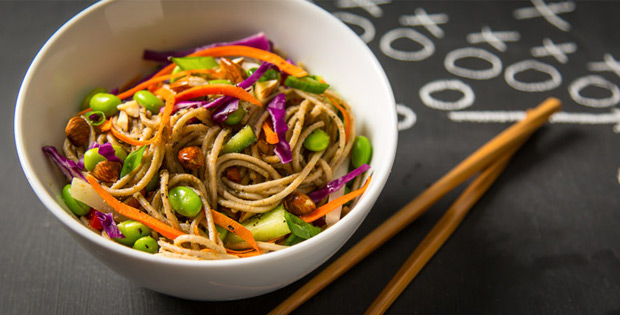 Squash spaghetti with this sauce on it would be the perfect way to warm up your day.  Chef Morgan is sharing one of the most popular dishes to have ever graced the Vega HQ kitchen— Vegan Macaroni and Cheese! This healthier version of the comfort-food favorite is made with a cashew "cheese" sauce and gluten-free pasta.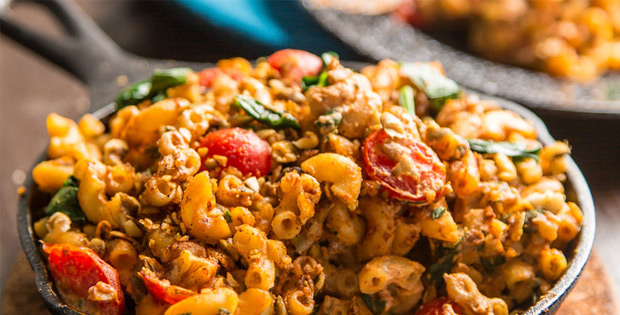 No matter what time of year, a warm bowl of Pho is always satisfying—Pho Real. Sub kelp noodles and you've quickly made yourself a healthy and delicious meal.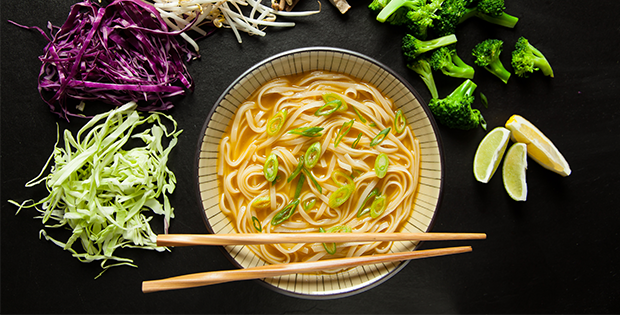 What are your favorite pasta substitutes?