Raspberry Banana Smoothie
Serves

1
5 minute prep time
By Vega on July 17, 2014
Nicole Winhoffer uses her passion for fitness and dance to create innovative fitness programs. Nicole's love for Vega products has led her to find the perfect blended smoothie she enjoys post-workout. She sent us this simple and delicious combo recipe you can make at home any day of the week!
More about Nicole Winhoffer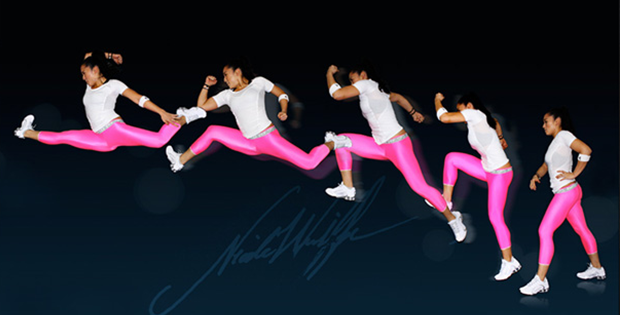 Image Credit: Kimo Driss
Nicole Winhoffer is a passionate fitness trainer and dancer that combines pop culture, music, and expression to create innovative programs. She creates "out of the box" workouts to get her clients (such as Madonna, Rachel Weisz and Stella McCartney) "out of the box" results. Sensuality and feeling are at the core of her movement.
"Fitness is a feeling.  Without feeling, you can't get results." – Nicole Winhoffer
She's also big on the Vega Sport® Nutrition System. "I love using Vega Sport® Protein because it is plant-based, all natural, high in protein and low in sugar.  Most importantly, it tastes amazing."
"I am big on pre-, during, and post-workout liquids. I love Vega Sport® Electrolyte Hydrator because it's simply labeled: sustain. During my workouts, I need replenishment for lost electrolytes, and post-workout, I need even more minerals to restore and repair my body. It's perfect for me."
Nicole's love for Vega products has led her to find this perfect raspberry banana blended smoothie she enjoys post-workout.
Follow Nicole on Instagram for inspiration, tips, and motivation:  http://instagram.com/nicolewinhoffer
Ingredients
1 serving Vanilla Vega Sport® Performance Protein
1 frozen banana
1-2 Tbsp cashew butter
½ cup raspberries
1½ cups almond milk
A dash of cinnamon, optional
Preparation
Add all ingredients to blender.

Blend until smooth.

Enjoy!