Best Lifers live every day better than the one before. See how these seizers of opportunity, love, happiness, and adventure inspired us this month and you might feel a surge of inspiration as well!
Vega's #BestLifeProject Contest Winner
Vega and EllenTV challenged fans to show off the moments that make up their best life by posting photos to Instagram and using #BestLifeProject. Alyssa Naylor shared a small moment that makes up her best life! She is currently a college student who works six days a week to pay her tuition, bills, and books. You can hear more of her story here.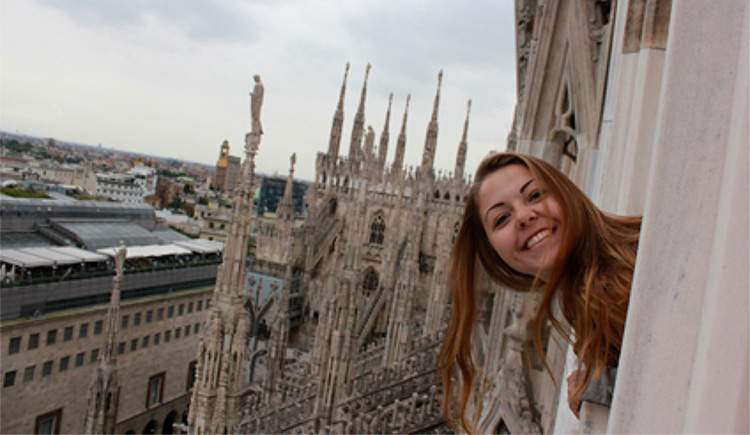 Recreate Yourself As Many Times as You Need To
Valeria Hinojosa felt like she was out of touch with her passions before she decided to live her best life. "I'm 28. Born and raised in Bolivia but have been living in sunny Miami for the past 8 years. Vegan. Yogi. Social Entrepreneur. Adventure-seeker. Animal-lover. I was in the Private Banking world for almost 5 years and was so focused on seeking a career that would give me the status, the salary, and the VIP perks, that I completely lost myself... lost my essence. I worked nonstop and crazy hours until I got promoted. Once I achieved that, I was already thinking about my next promotion but none of that was fulfilling. It was a material and monotonous world and I was chasing someone else's dream. I felt completely empty.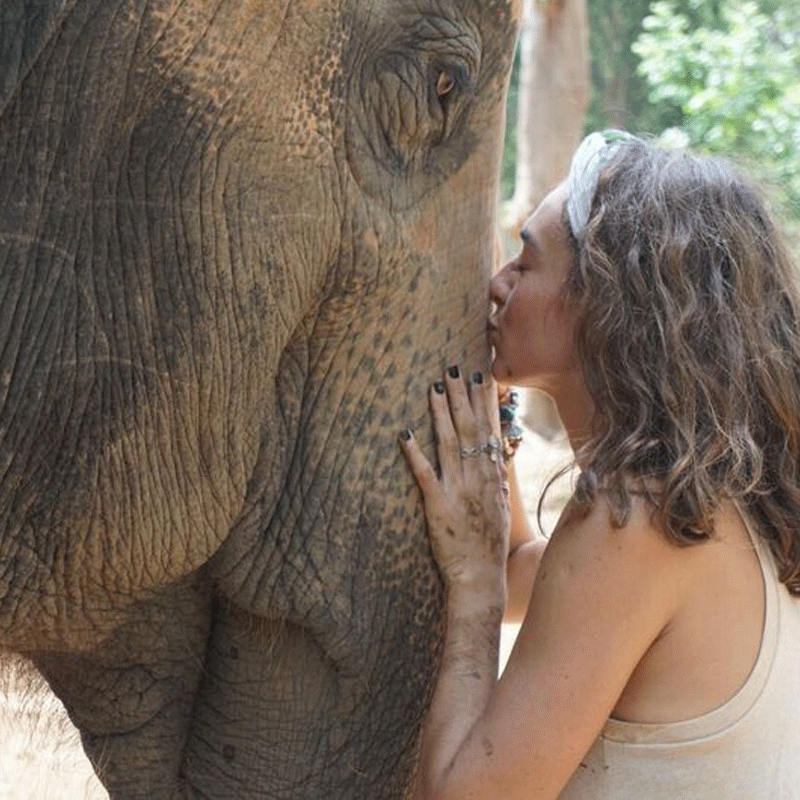 "I started WaterThruSkin two years ago to create a platform where I could put all my thoughts and passions in writing in the hopes of inspiring the readers to live their best lives while also being kind to our planet. I left Private Banking a year ago to pursue the things that set my soul on fire and became a full-time conscious travel and lifestyle blogger, certified vegan chef and yoga teacher. That's exactly what I've been doing during the past year. I've been traveling the world to visit and review eco-friendly hotels that are reshaping the travel industry, promote fashion that is changing the world, work with animal rescues and sanctuaries, and give worldwide conscious wellness retreats and cooking workshops. I honestly believe we are in this planet to recreate ourselves as many times as we need to until we reach that part in our soul that gives meaning to life, to fight to become better human beings, and to lift each other up. To me, that is the best life." Follow Valeria on Instagram @waterthruskin
Create a Lifestyle You Don't Need a Vacation From
Donica Shouse's life took an unexpected turn when she went on a surfing trip to Hawaii. "I was born in the heart of Oregon's Willamette Valley. Waterloo, surrounded by temperate rainforest, is a gorgeous place to grow up. The summer of '81 I was six months old when my mom went back to work and brought me with her. She managed a retirement home that my grandparents owned. It was like growing up with two dozen grandparents; they all loved me so much. We also had a beach house in Waldport which became my base when I learned to surf and throughout college.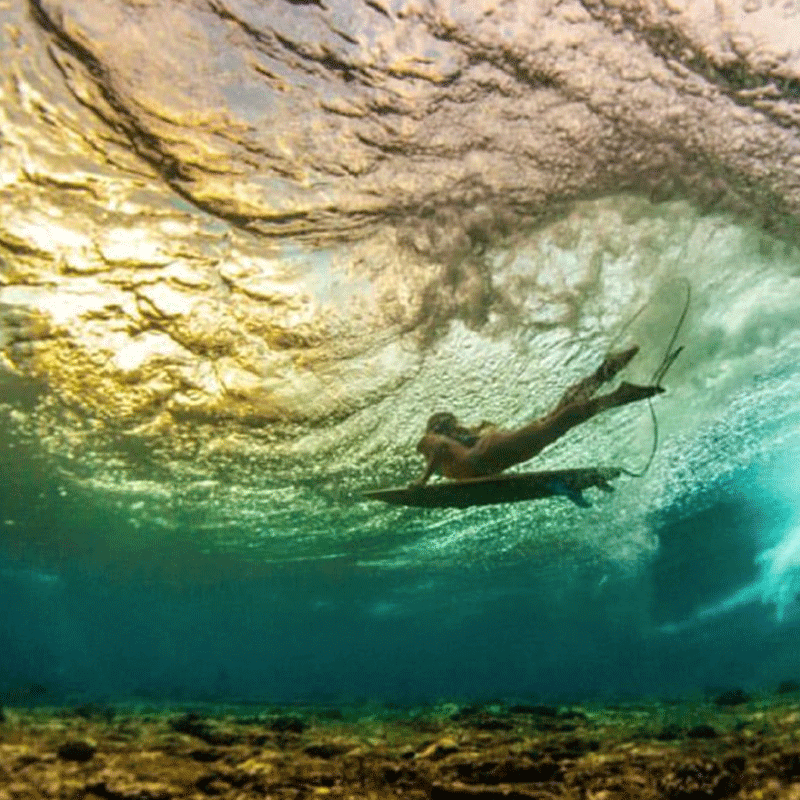 "I didn't see myself moving to Hawaii; I came out on a surf trip and couldn't leave. Twelve years later and I still daily fall in love with the diversity of this island. I met my husband surfing Lymans on the west side. We're a match made in surf heaven. Our lives revolve around getting in the water as much as possible; it's fun blurring the lines because sometimes it's for work and sometimes it's for play. With engaging projects like surf coaching, SUP yoga, lifestyle video shoots, massage, and building our business Paddle Hawaii; we've worked hard to create a lifestyle that we don't want a vacation from. It's the highest honor to inspire wellbeing.
"Any given day with waves I'm up with the sun. I try to get in the ocean at some point everyday even if it's just for a dip. In the winter when the spa is busiest I'm often off to work at this point as a massage therapist. I also spend a good amount of time assisting my husband's video endeavors. We create lifestyle content for Nutrex Hawaii, Starboard SUP, Odina Surf, Rareform Outdoors, Kaenon, Kona Boys to name a few. The synergy of it all is filling. There is so much joy in refining and distributing stoke." Follow Donica on Instagram @swellliving
Experiment With Your Lifestyle
Charalise Fehsenfield started her teaching career in 2004 and her professional beach volleyball career in 2006.  "During this time a typical day would have consisted of being on my feet all day while teaching Biology, coming home to walk and take care of my dog (AJ) and cat (Buster), racing off to practice or train for a few hours, followed by standing on my feet for another hour or so to cook dinner and clean up the mess I had made.  I would travel on the weekends to compete all over the country; needless to say, there was a lot of wear and tear on my joints and muscles, and my body was put through a high level of demand.  Over the past 10 years, I struggled with physical and mental fatigue, joint inflammation, muscle cramping, endurance issues, and several injuries that kept me from reaching my best life.  Thus began my best life experiment.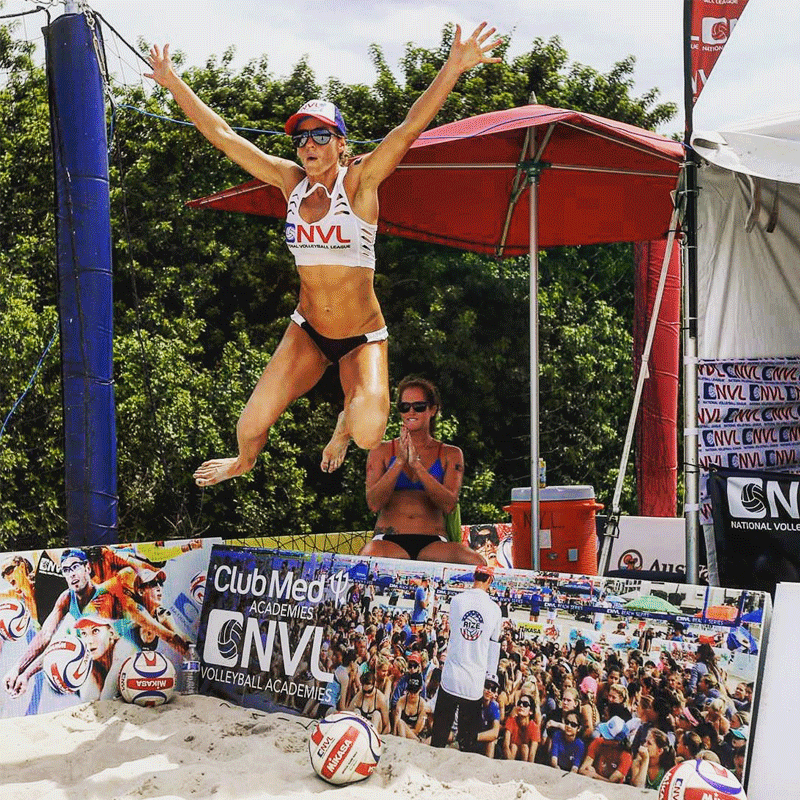 "I started researching and testing various variables that could impact my mental, physical and spiritual health, such as diet, nutritional supplements, physical training regiments, sleep, water intake, mental health, meditation…In 2015, I jumped in head-first and decided to become a plant, since you are what you eat. I felt like I was more in touch with my senses. Trying out various plant-based foods has helped me continue my best life experiment." Find Charalise on Facebook.
Make a Promise to Yourself
Carissa Gross grew up in eastern South Dakota and after graduating college, decided to make the move to Colorado. "I have been here for 5 years now and I never imagined my life would end up being this incredibly awesome.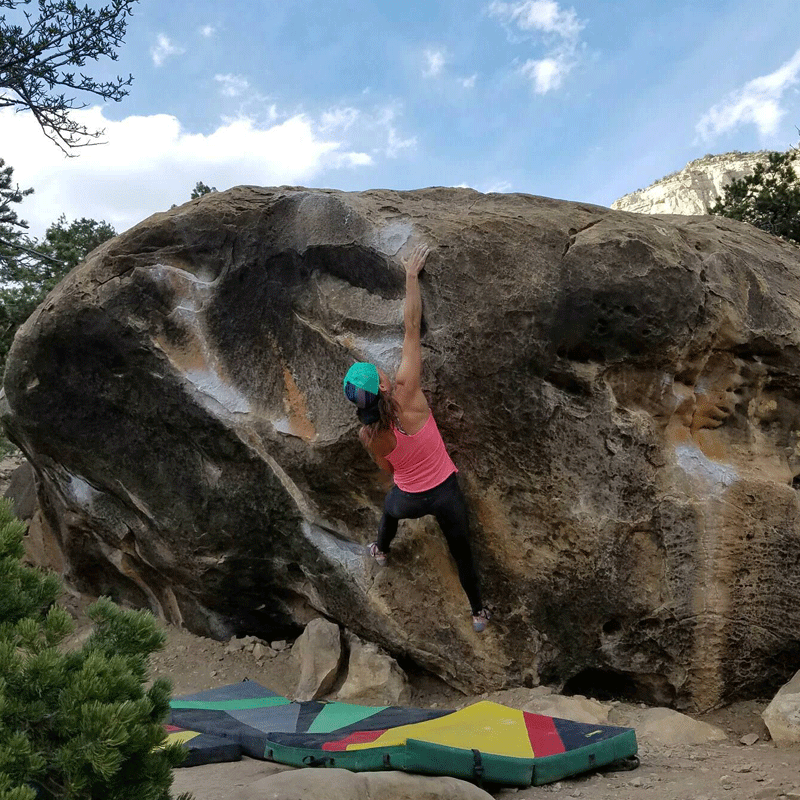 "A little under a year ago I had the option to find a new 9 to 5 job OR to do something different. I decided to pick up a part time job at a restaurant and it has allowed me to:
pursue my passion of being a freelance photographer and wedding videographer and editor
have the time to train hard and become a stronger climber
support my boyfriend as he trains and competes on American Ninja Warrior.
"I made a promise to myself that I would travel, climb, hike and LIVE as much as possible. [tweet]I had realized how important my personal happiness is and that this world is too amazing to not be explored.[/tweet]
"I am so excited for the things to come! My bucket list is filled with climbing trips, climbing grades I want to project and complete, hikes I want to accomplish and places I want to see.
"I am so thankful for my incredible friends, family and boyfriend. I am thankful for being able to travel and climb. I am thankful for being completely happy with the woman I have become. I am living my best life." Follow Carissa on Instagram @cahrisa
How do you live your best life? Share your story by tagging your post with #BestLifeProject.