Who doesn't love lists? What if I served you delicious, bite-sized morsels of information on topics ranging from natural skin care to healthy eating and even fun ways to stay active?  As a Registered Holistic Nutritionist (RHN), and Certified Raw Foods Chef, experimenting in the kitchen, sharing new recipes and easy wellness tips is what I'm all about!   
If you're anything like me, as soon as the sun's out all I want to do is be outside. The last thing I want to do it spend time inside cooking. Turning the oven on? Forget about it. With that in mind here are my top 5 no bake recipes to make when it's too hot to cook.
These rolls are refreshing, light and can be made in less than 30 minutes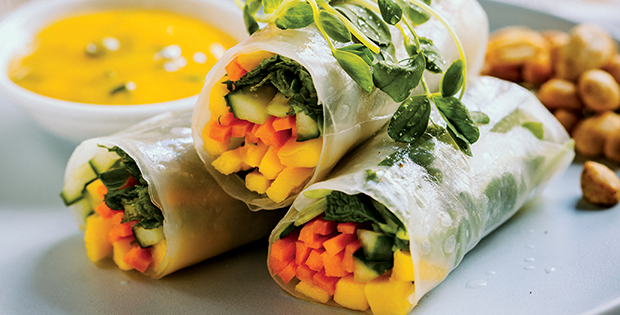 I love to take these wraps on picnics at the beach. I prep all the ingredients at home and leave the assembly for the beach. Bonus – if you are enjoying these with a group everyone can assemble their own so everyone gets what they want.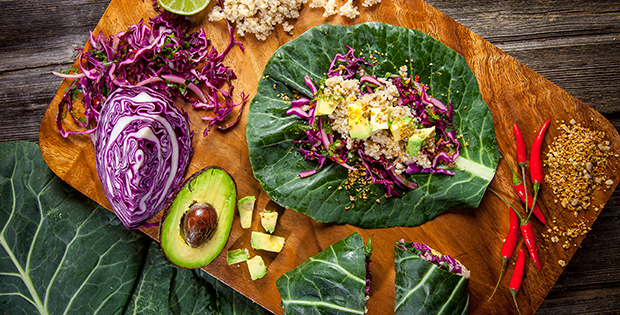 Yes, you can eat oatmeal in the summer. Overnight oats are a quick and easy breakfast option you can enjoy when it's scorching by 9AM.  I like to make mine with seasonal fruits such as berries, cherries and apples.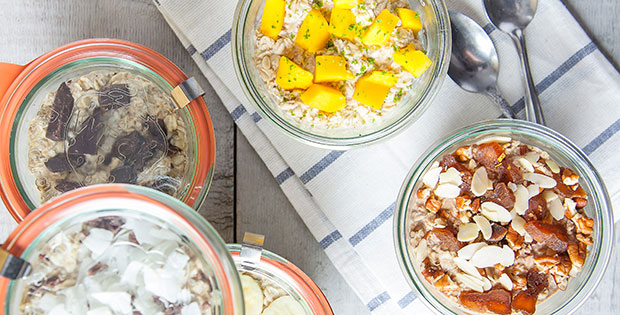 Perfect for an on-the-go post-workout recovery snack or afternoon at the park snack. I'll prep a batch and store them in the freezer until I'm ready to take them on the road with me.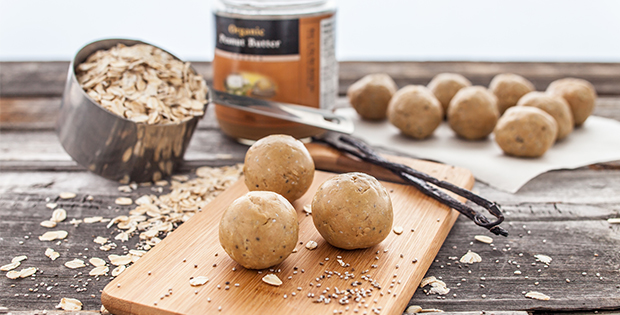 If you're in the mood for something that will keep you cool while packing a protein punch I recommend trying this smoothie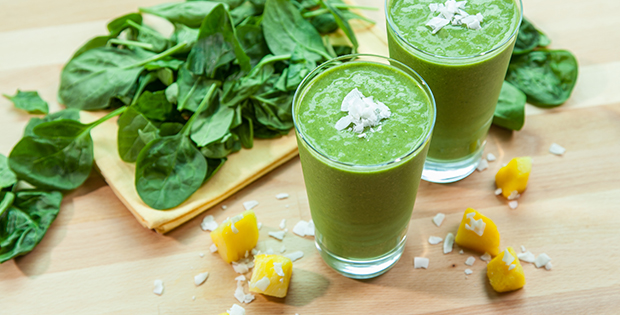 What's in your summer recipe box? Let me know in the comments below and please do stay turned next month for more of my favorite things.