Some days you don't want to spend all day in front of the grill. By using pre-pressed and seasoned tofu (try smoked!) and seasonal fruits and veggies, you can have an easy, complete plant-based meal ready in 30 minutes.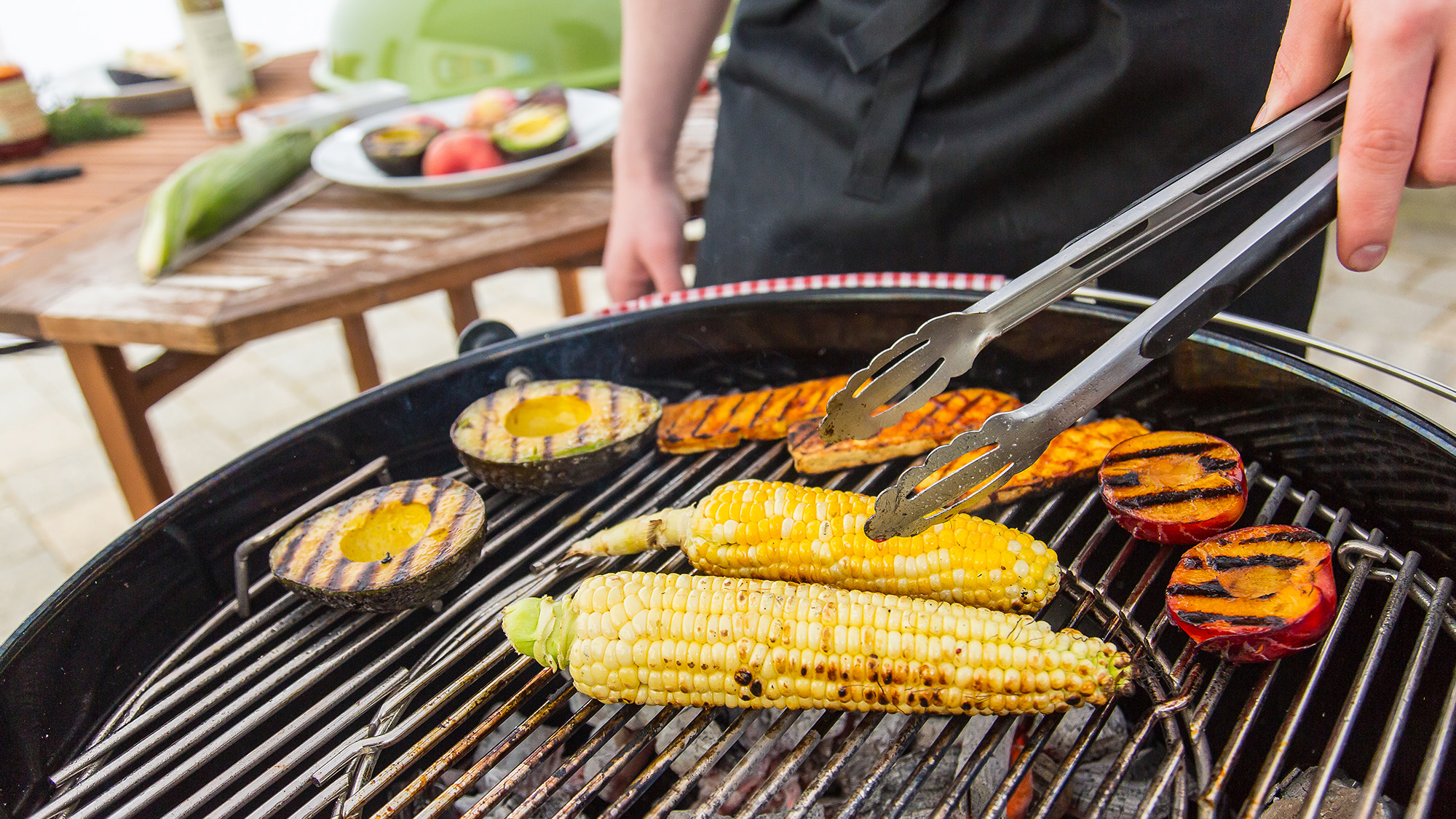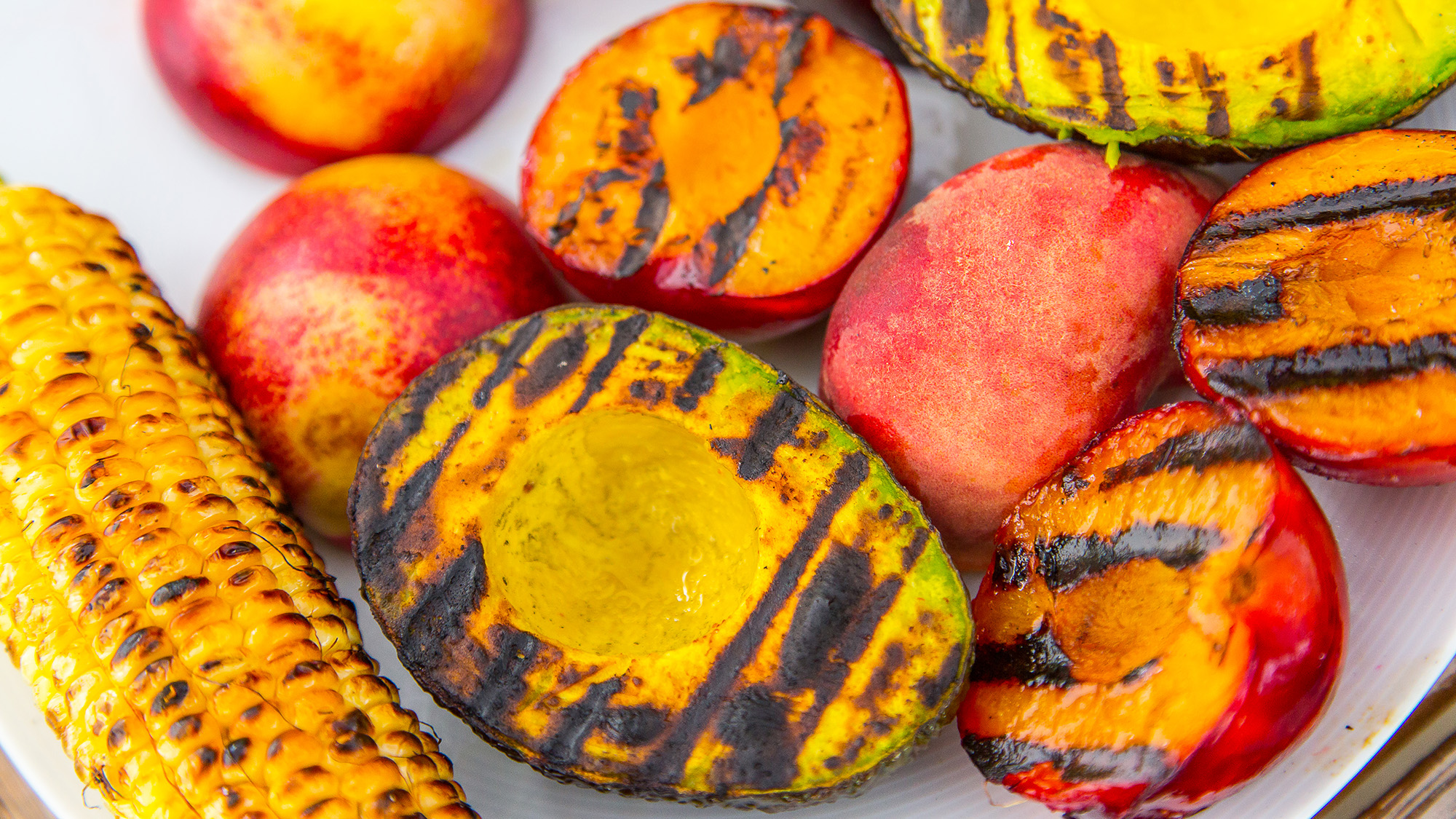 Ingredients
Oil with a high smoke temperature (such as avocado oil, canola, or coconut oil)
3-6 cobs of corn, shucked
1 packaged pressed or extra-firm tofu, sliced into 6 pieces and dried thoroughly

BBQ sauce

2-3 slightly under-ripe avocados, cut in half and pit removed
3-6 stone fruits (plums, peaches etc.)
Salt and pepper
Fresh sprouts (optional)
Preparation
Pre-heat your grill.

Drizzle tofu, corn, avocados and stone fruit with  oil.

Add tofu to hot BBQ. Flipping every 5 minutes for a total cooking time of 20 minutes. Add BBQ sauce for the last 10 minutes.

After the first tofu flip, add the corn. Turn corn when kernels start to brown. Cook for a total of 10 to 12 minutes.

During the last 5 minutes of the tofu cooking, add the avocado and stone fruit cut side down and grill for 3 to 4 minutes.

Arrange tofu, corn, avocado and stone fruit on a platter or wooden cutting board. Season avocado with salt and pepper. Add a side of sprouts and drizzle with olive oil or your favorite salad dressing.