Whether you're setting SMART goals or creating a vision board for 2015, it can be helpful to find out how and what others are creating for goals.  All Vegatopians set personal goals on an annual basis, something we like to call our iThrive Goals.
What are iThrive Goals?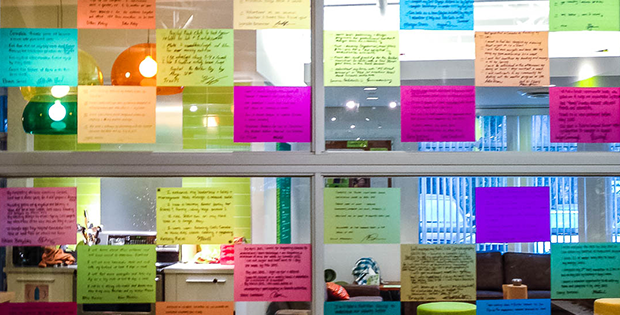 As HR Manager Shiah Bazeley says, "I knew there was something unique about Vega when I was asked to create a vision board as part of my interview process. At Vega, we not only care about what you do, but who you are and what you are passionate about.  Through programs like iThrive, the company really does encourage and support employees to harness their interests and passions, create the life they dream about and not just survive, but thrive. We have a culture of setting goals, and it's more than about your job, it's more about your life. That's why we have four buckets for goals: Know Better, Feel Better, Eat Better and Do Better. For support and accountability, we post all iThrive goals on our kitchen wall at Vega HQ, as well as following each other with #iThriveGoals on Instagram or Twitter."
iThrive Feel Better: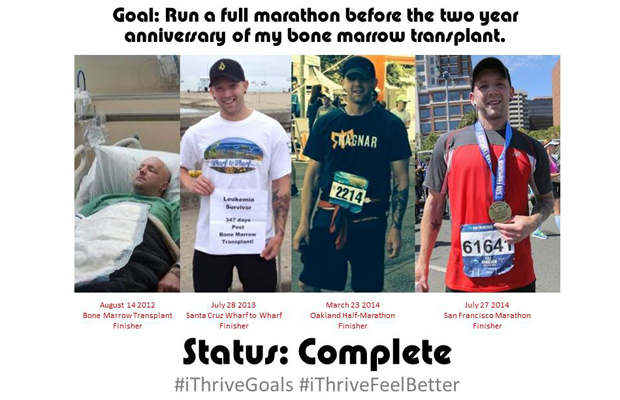 Account manager Jonathan Ulco iThrive Feel Better goal of running a full marathon before the 2 year anniversary of his bone marrow transplant was completed in July 2014. "Endurance exercise combines both mental and physical benefits that I found very helpful in recovery. Mentally it has really helped me process what I went through, and how to get over it. When you go through something like cancer you have a bit of PTSD. Having those long distance runs as time to myself to be in my head has helped me process everything. Physically, very intense chemo and radiation, tends to age your body a little bit and can cause stiff joints and arthritis. Staying active helps me manage those conditions.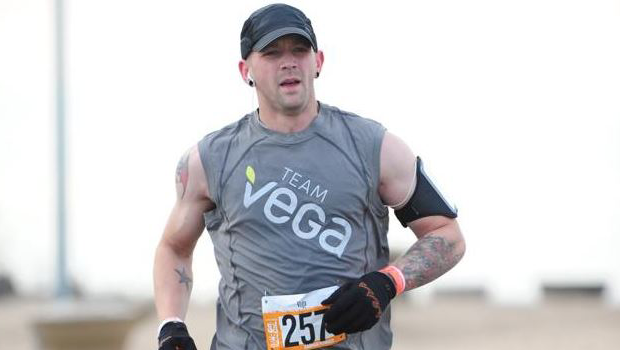 "Being active and constantly moving is the best thing I can do for myself to live a better life and have a better lifestyle. I consider myself really lucky to come out of a bone marrow transplant with as little side effects as I did. I want to make sure I don't waste this opportunity.
"After going through the treatment, setting smaller reachable goals has helped me build my strength, endurance and confidence in my body's abilities. I started with a 10K race, and then worked up to a half marathon, then a full marathon. Each race sets you up for the next one. Sometimes I set goals that are attainable, but really far out, and I get discouraged by all of the work that it's going to take to get there. By setting smaller goals that are achievable in a shorter period of time and focusing on what is going on right now, I tend to have a higher rate of success. I then ask myself: 'What can I do next?' 'What would it look like to be 1% better?' And I push myself to keep stepping it up and continually achieve success."
iThrive Do Better: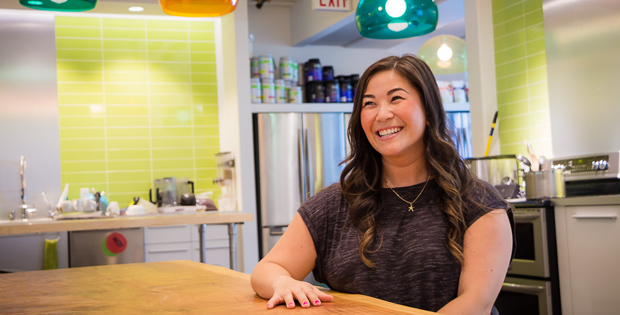 Inside Sales Rep Jaime Fraser, CNP recently began volunteering at Friends for Life to share her nutrition knowledge through live cooking classes. "In school, I always knew that I wanted to do more live cooking demos; it's when I'm in my natural element. I put it on the goals last year to volunteer the time to show others how to eat better. I started with family, and friends, then did workshop at Vega on vegan banana bread. Then I found Friends for Life—a house in Vancouver that is open for people with terminal illnesses to come and hangout, as well as receive 70 alternative therapies free.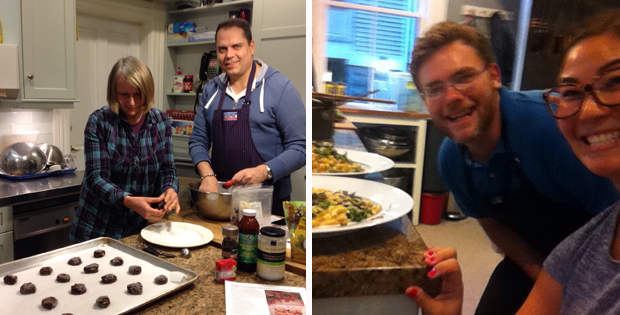 "On the first Wednesday of every month I meet with six people and we sit in dining room to talk about nutrition and how to make comfort foods healthier. I focus on antioxidants and immune system supporting foods that taste delicious, while being budget conscious.  We'll divvy up the tasks, and go into the kitchen. I show them food prep, techniques and nutritional benefits. Then we all eat together, mindfully. It's really filling and satisfying—in more than one way!"
iThrive Know Better:
Logistics Coordinator Tim McCabe wanted to expand his linguistic knowledge, so set a goal of learning a new word of both Spanish and Mandarin a day. "I fell into the goal because two of the coworkers I work closely with, one speaks Mandarin and the other speaks Spanish, and I am lucky enough to take advantage of that relationship. Only knowing one language is something that's always bothered me.  I took French in high school, but it's not the same. I knew no Mandarin and a few basic Spanish words, but nothing really more than that.
"We just try to pick a word a day in our pod, whenever we have a chance throughout the day. We do the same word for both languages, but it's kind of random what we select. It just so happen that the person that speaks Mandarin is going to Cuba in soon, so lately we've been learning more travel-related words. It's a lofty goal, and a lot of words, but we write them all down to help our memory. I like to travel, so I hope to be able to use some of these words soon. Central and South America are next on my list."
iThrive Eat Better: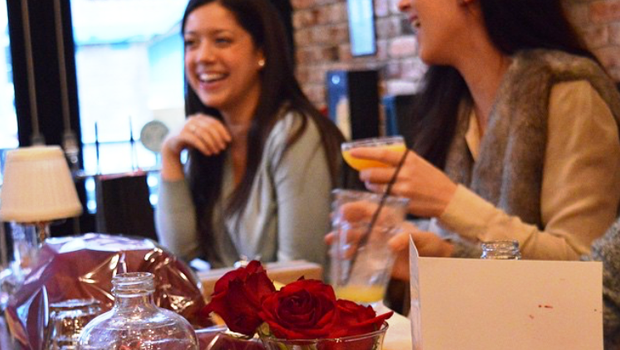 At Vega we are very fond of setting nutrition goals and challenges. Marketing Coordinator Krystal LaFrance set a goal to spend quality time and food with family and friends more.  "By looking a little deeper and defining my personal core values, I created a meaningful food goal that connects to what's most important to me—love and friendship. I am also inspired by the concept of mindful eating and I want to make time to experience more of this myself as well as share the philosophy with the people I care for most.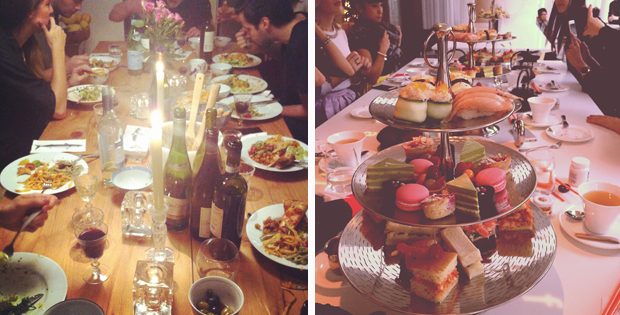 "Investing time into your relationships feeds the soul. In addition to making a point to cook a nice dinner for my boyfriend and I at least once a week, we have also started a weekend brunch tradition and are setting out to try all the best brunch spots in our city. This challenge reminded me that goals do not always need to be about completing a new race or achieving a higher level of education. Goals should be uplifting and should only ever build you up as a person, not overwhelm or distract you from what's most important to you. By defining your core values and making more time for activities that align with those values, you will be even more motivated and better equipped to live your best life."
For more goal inspiration, search #iThriveGoals on Instagram or Twitter!