Who doesn't want a partner that can whip up a mean dinner, romantic breakfast-in-bed, or satisfy your midnight munchies? If you're on a mission to impress a special someone, start with one of these perfectly paired plant-based dinner date recipes, or even better, make them together.
Appetizers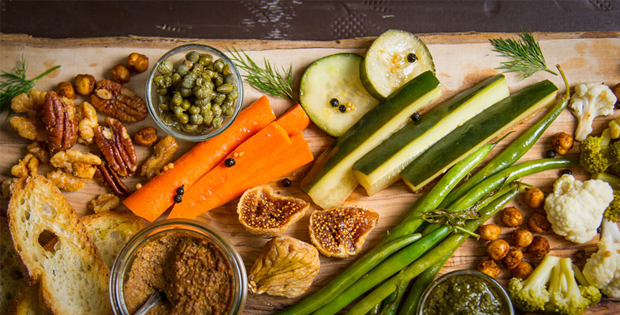 An Antipasto Platter is a great option to start off the evening, as it easily accommodates different dietary and taste preferences by incorporating a variety of foods (especially helpful if it's early on in a relationship and you aren't quite sure what their taste preferences are like!). Some elements, such as candied nuts, quick pickles, and roasted chickpeas will need to be made ahead of time, but you can assemble the plate together (or have it prepped already), however you choose to spend your evening.
I recommend adding a Mushroom Pate to the spread, with gluten-free crackers or thick cucumber slices. Serve the complete Antipasto Plate with a glass of wine, cold brew coffee, or kombucha.
Try making these healthy chips to munch on while you wait for dinner to be ready.
Entrees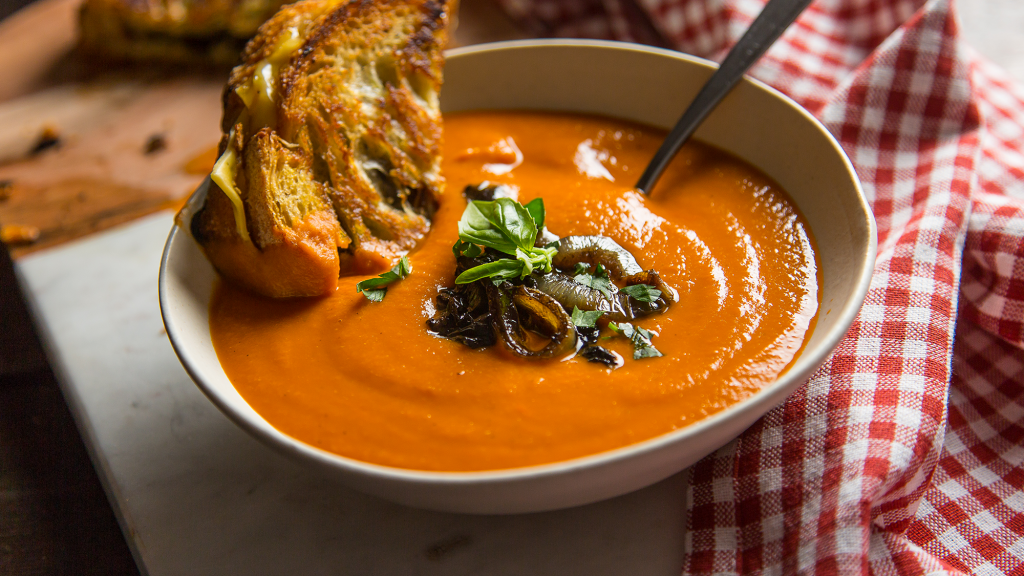 Tomato soup and grilled cheese are the perfect pair, so why not share this plant-based meal with your better half?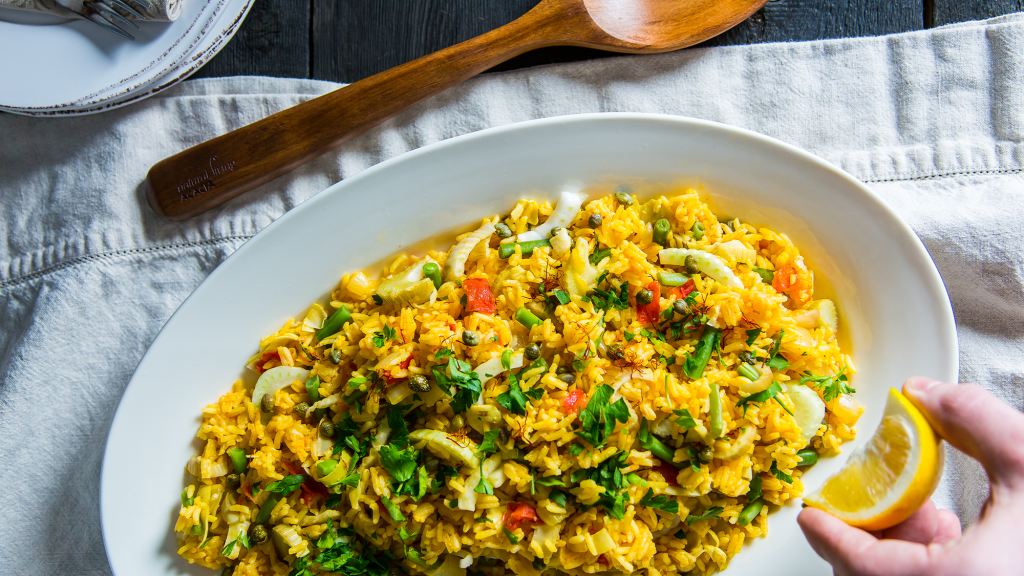 You don't need to go to a fancy tapas restaurant to enjoy tapas. Grab your rice cooker and make this easy paella recipe. Combine with a selection of olives from the olive bar and a lit candle.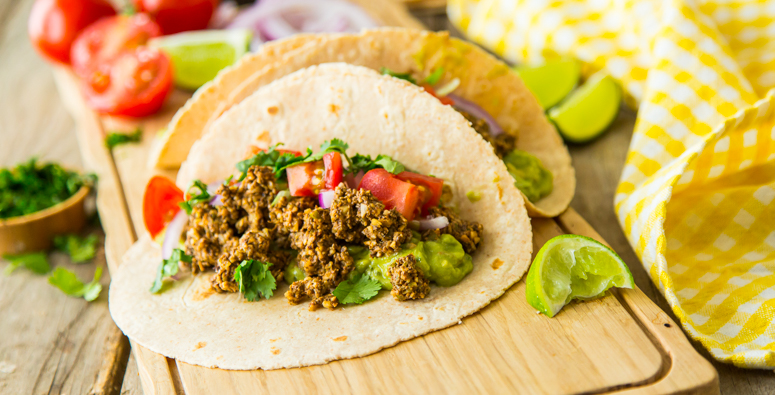 Host your own Taco Tuesday. Start with the walnut mushroom taco meat, then dice some tomatoes and onions to make your own pico de gallo. Make guacamole, or mix diced avocado with a bit of lime juice and sea salt. Take it to the next level by making pickled jalapenos, red onion and carrots. Just slice thinly, and soak in white vinegar for a minimum of 20 minutes. Assemble your own tacos so both of your taste preferences are met.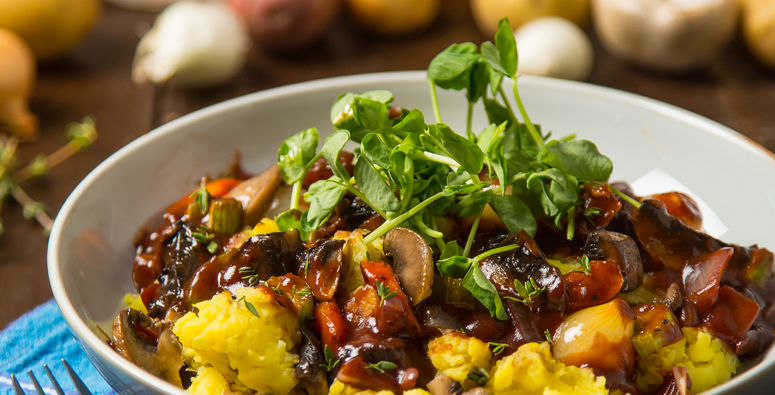 This recipe calls for two cups of red wine. Feel free to divide the rest of the bottle between you both.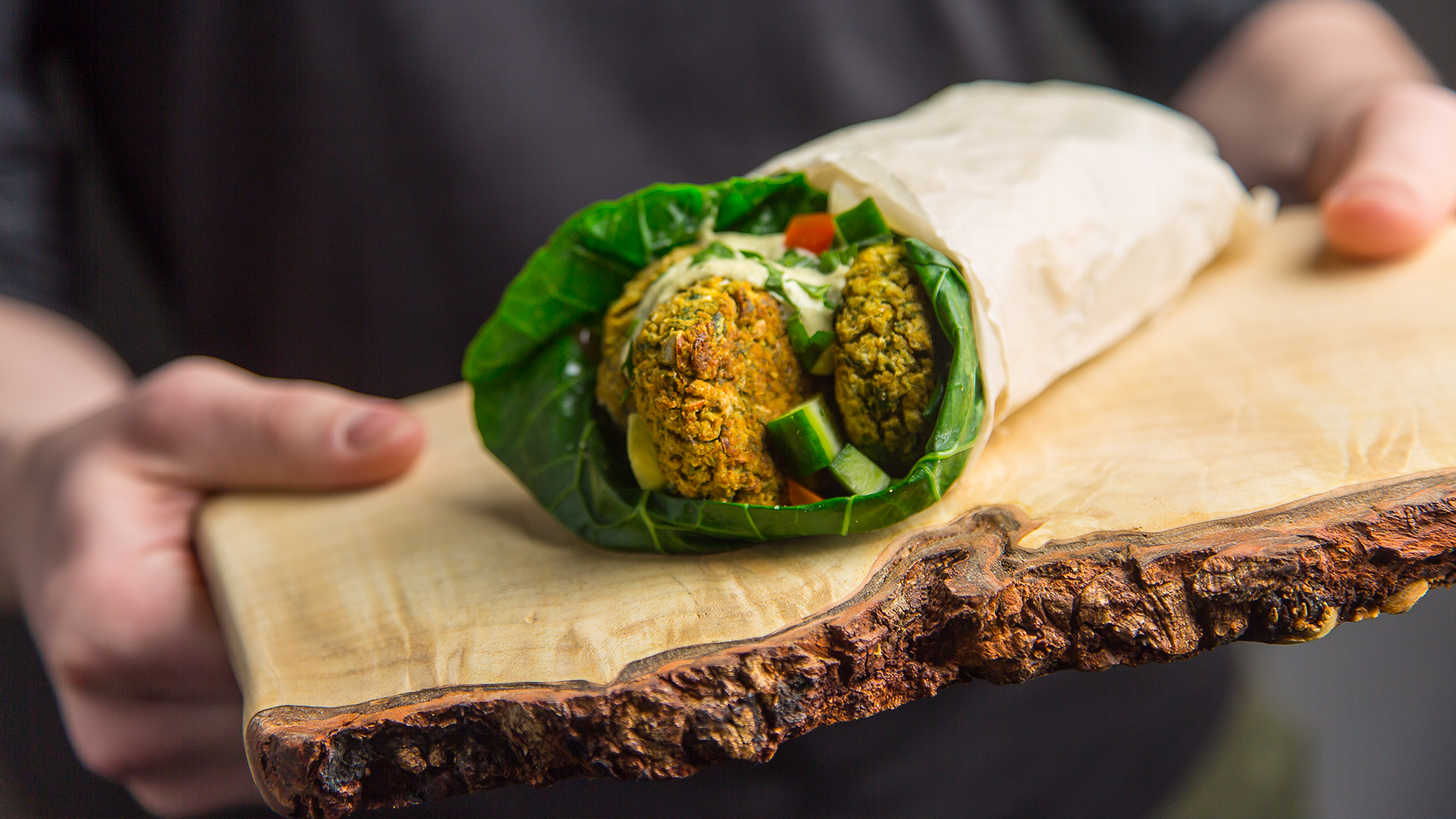 Don't let the fact that this is a wrap make you think it's not impressive. Delicious homemade falafel, combined with homemade hummus, is a delicious, satisfying meal.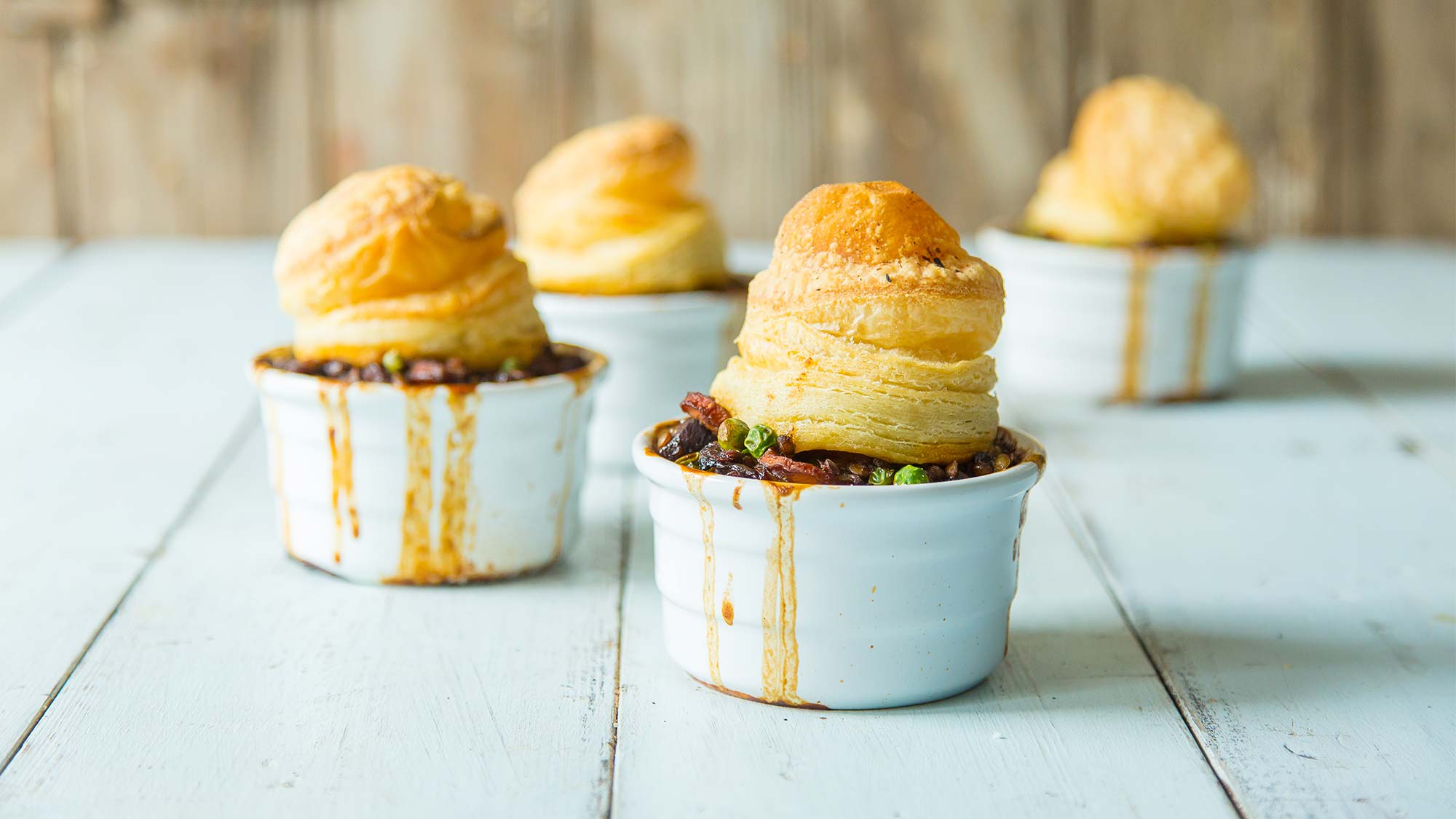 In the awkward cusp between winter and summer, warm up on a chillier spring night with these portioned savory pies. Best paired with the stout you still have in your fridge.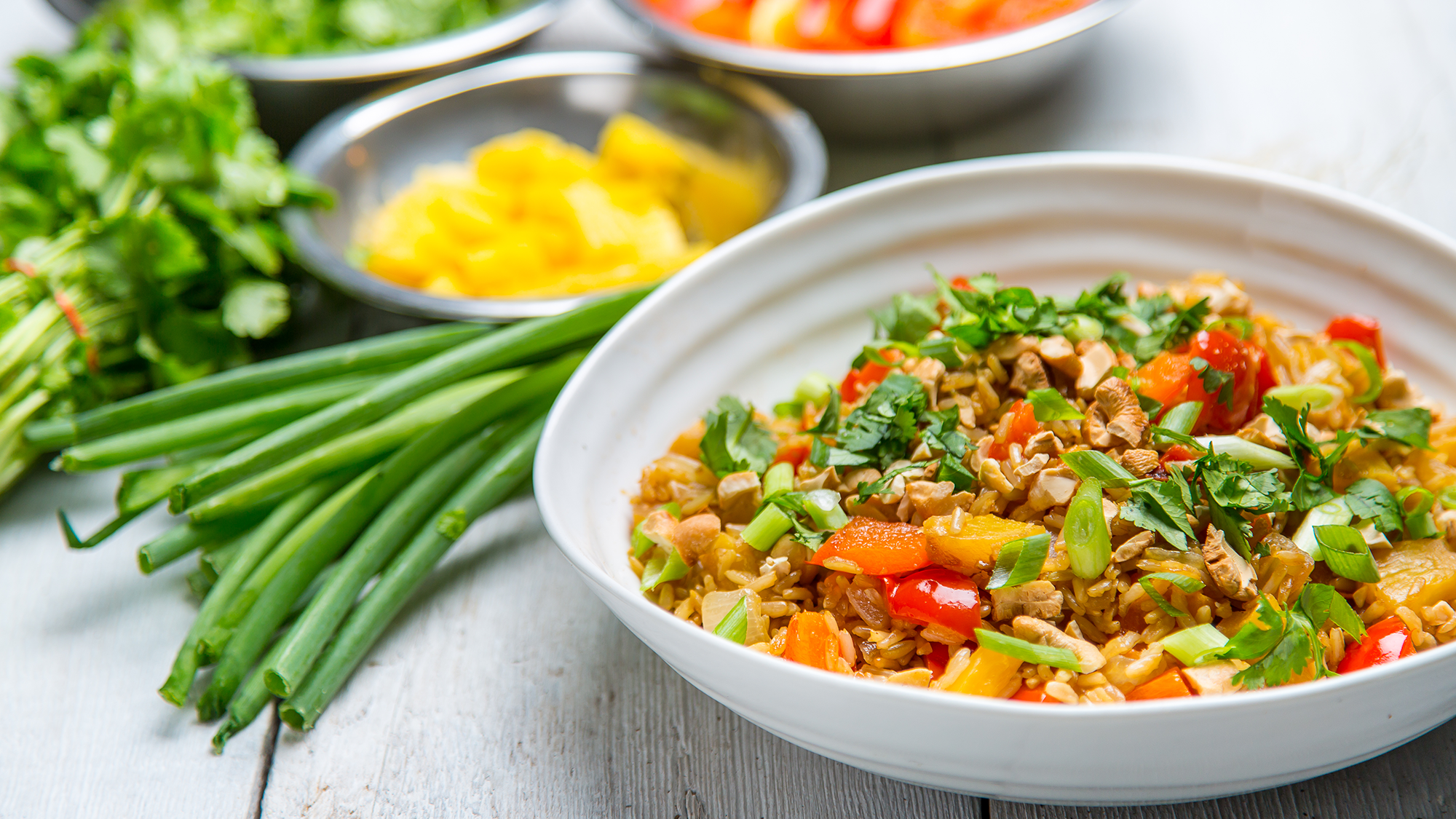 Grab your sriracha, and make a quick, good-for-you-both fried rice recipe.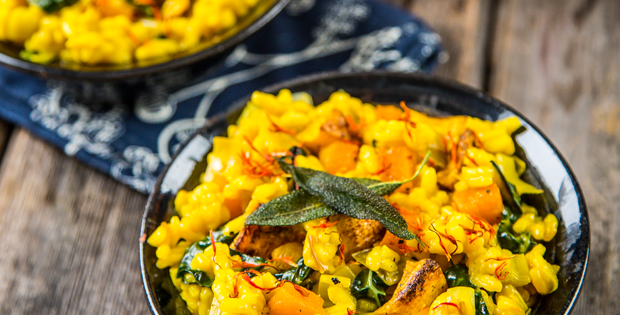 Your patience will be rewarded with this slow and steady date night meal.
Easily impress your date with this vegan ramen recipe.  Noodles are a more casual food, setting an easygoing tone for the evening.
Desserts
What's date night without a little sweetness? Try one of the recipes below (easy to prep ahead of time), after a pause post-dinner to give your body a chance to digest and make room for more!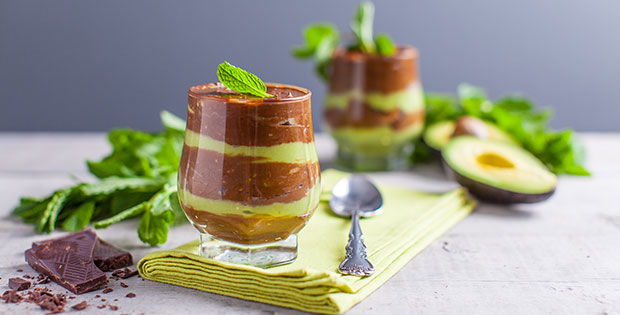 When you're ready for dessert, try Chocolate Mint Pudding for something refreshing and cooling.
Try making this chocolate raspberry dump cake for a foolproof dessert.  Whether you mess up the presentation or not, it won't matter!  This cake is meant to be a little messy.
What are your go-to date night dinner recipes?