Whether you're years into your relationship, or hosting someone for the first time, having date night-in can be fun, build intimacy, and be stress-free (especially with prep ahead food ideas). Serving meals that offer variety and customizable elements (such as toppings) also helps your date feel like they experienced a totally personalized evening. Pair it with some of my suggested activities, and you'll have a night to remember!
To Start: Finger Food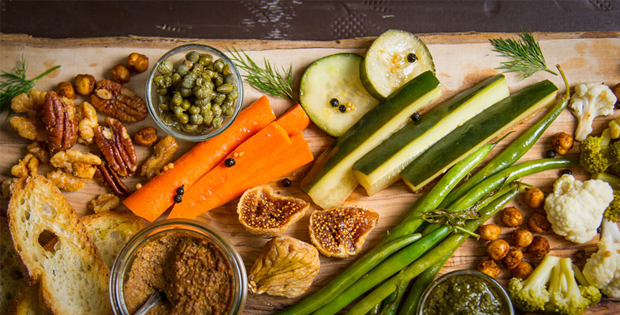 An Antipasti Plate is a great option to start off the evening, as it easily accommodates different dietary and taste preferences by incorporating a variety of foods (especially helpful if it's early on in a relationship and you aren't quite sure what their taste preferences are like!). Some elements, such as candied nuts, quick pickles, and roasted chickpeas will need to be made ahead of time, but you can assemble the plate together (or have it prepped already), however you choose to spend your evening.
I recommend adding a Mushroom Pate to the spread, with gluten-free crackers or thick cucumber slices. Serve the complete Antipasti Plate with a glass of wine, cold brew coffee, or kombucha.
Main Event: Noodle Night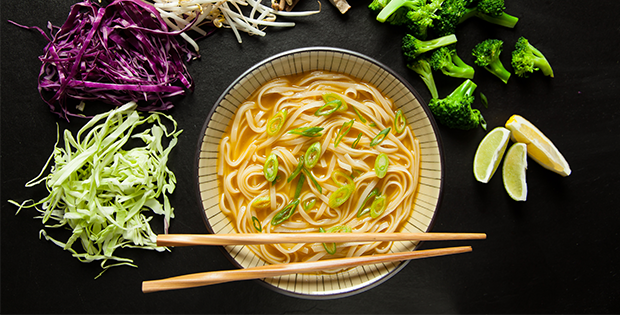 Let your date choose: Pho, Ramen, or Soba; any of which are full of flavor, satisfying, and easily customizable. Noodles are a more casual food, setting an easygoing tone for the evening.  I recommend serving the noodles and broth in deep wide bowls, and then setting out all the toppings on the table in small bowls or ramekins and you can each customize your serving, like a choose your own (noodle) adventure.
Clean Treats
What's date night without a little sweetness? Try one of the recipes below (easy to prep ahead of time), after a pause post-dinner to give your body a chance to digest and make room for more! As a way to space out the courses of the meal, and get in more quality time together, try a mug of mint tea in the bath or fireside, a short walk, cuddling, or one of these out of the box activities:
Ignite conversation: Watch a Top Food Documentary (list curated by discerning Vegatopians).
Strengthen your bond and intimacy: 10 Yoga Poses for Sensuality.
Be proactive: plan your next date! A culture crawl around your city is a great staycation idea. Start with tips from this post about Finding Culture, for inspiration to plan your day.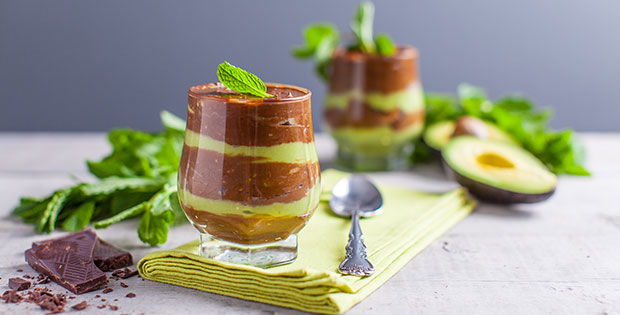 When you're ready for dessert, try either Chocolate Mint Pudding Parfait for something refreshing and cooling, or Blondie Protein Brownies, a great option if your date's not a live-in partner, and you want to be able to send them home with some leftovers!
What are some of your favorite meals to serve on date night in?