When you're on the go it may feel like there is no time to focus on nutrition. That's why we're here to help. Vega was born from the belief that you should never have to choose between on-the-go convenience and plant-based nutrition, so we've put together a list of convenient options to help you stay on track with your nutrition and your to-do list.
As a nutritionist, one of the top concerns I get from clients is that they just don't have time to "be healthy." So here are 10 great options for your on-the-go lifestyle.
1. Fresh fruit can save the day. Fruit is with vitamins, minerals, phytonutrients and antioxidants to keep your body in tip-top condition as you make it through the day. Bananas, berries, stone fruit, and oranges are a great way to get the nutrients you need, plus a burst of functional carbohydrates to help you avoid that 2pm crash without reaching for sugary caffeine drinks or candy from your co-workers desk jar.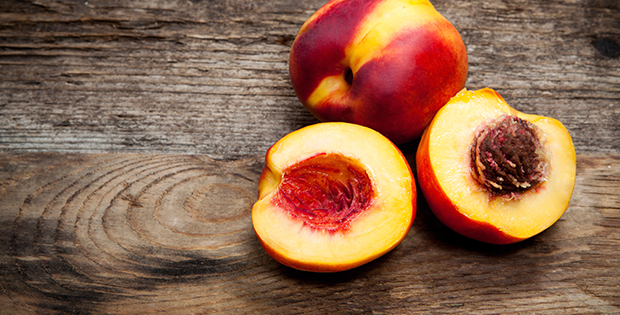 2. Fruit 2.0: Fruit Leathers. These easy DIY snacks are a great way to in nutrients on-the-go. Try making a large batch on the weekends that you can store, grab from and snack on when you need a pick me up. The best part about doing it yourself is you can control the ingredients, making sure there are no added sugars or preservatives.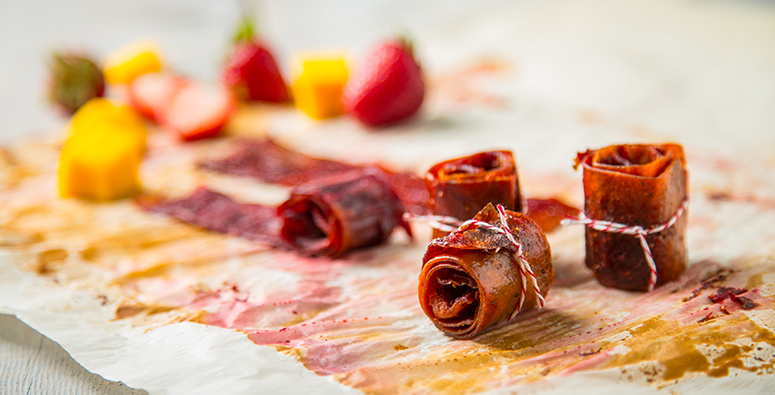 3. No-Bake Chocolate Cranberry Pistachio Bars. If you are looking for something with layers of flavor, protein, functional carbs, and a touch of chocolate without a big clean up or even firing up the oven, look no further. These bars are delicious and super simple to make.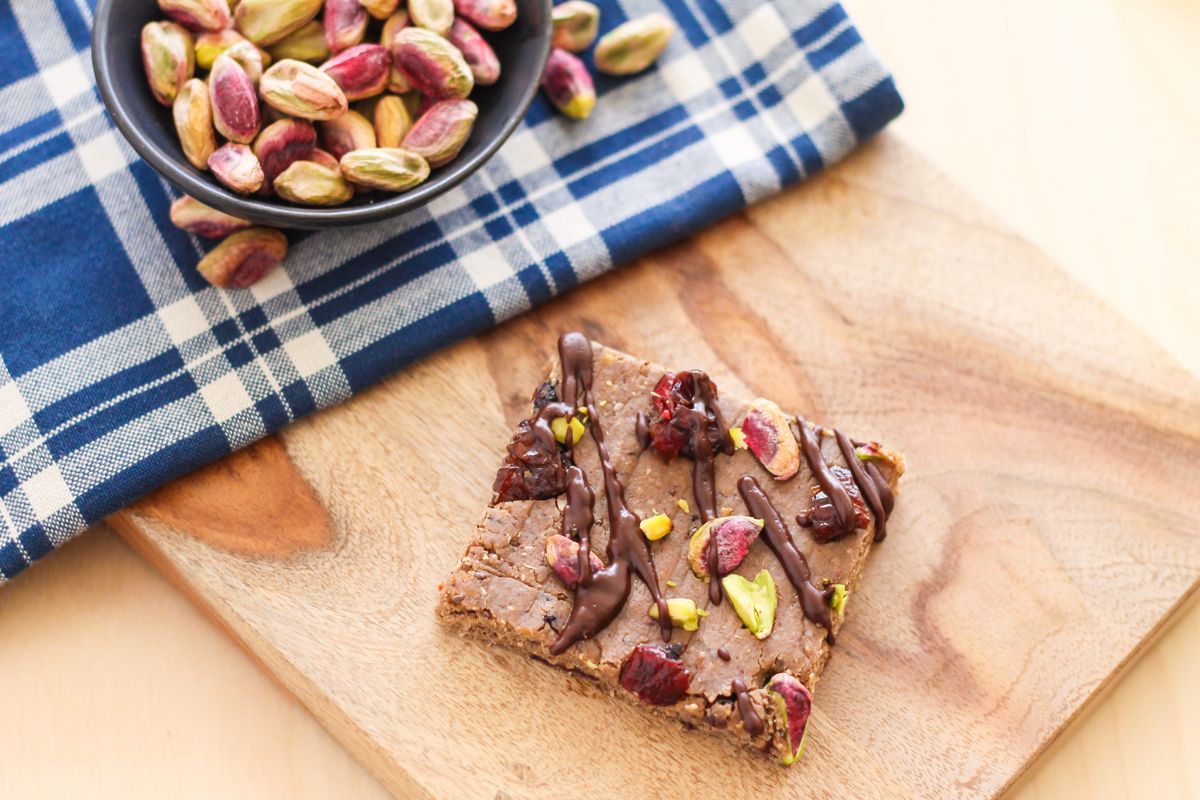 4. Yes, that says brownies. These brownies use Vega® One: that in your chocolaty treat. In fact, one of the main ingredients is zucchini. If you've never baked with zucchini you'll have to trust me on this one: you'll have no idea there are vegetables in this new take on an old classic. Not into chocolate? No worries. Check out these Vega® One Blondies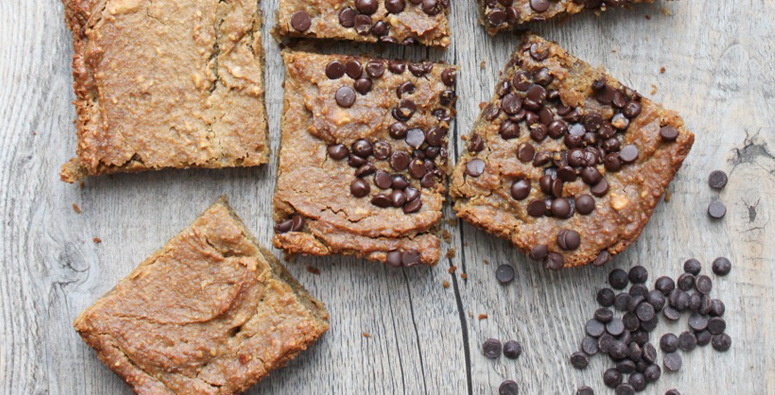 5. Looking for something you can whip up and pop in your mouth while headed down the road? We have tons of protein ball recipes for you to try. These are a great option as they are no-bake, easy to make, and you can store them in the refrigerator or freezer until you need them. Take your pick from Double Chocolate Peanut Butter, Pineapple Coconut (raw), Dark Chocolate Espresso and Carrot Cake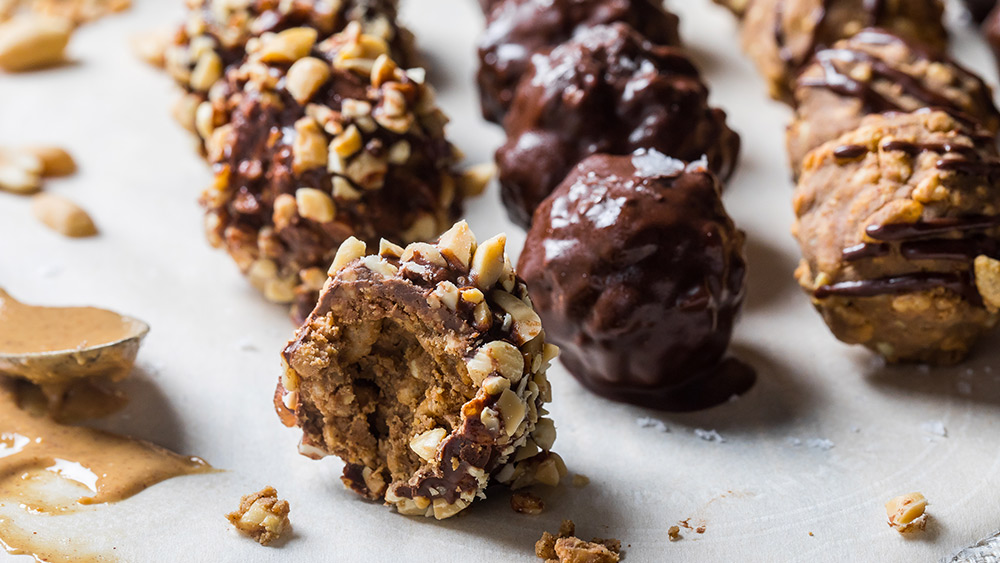 Short on time? 
No time for prep days? We won't leave you hanging. These Vega® products are all ready for you to grab and go.
6. Looking for a protein boost to keep you going? Check out the Vega 20g Protein Bar with 3g of fiber, or the (also with 20g of protein, 3.5g of BCAAs, and tart cherry).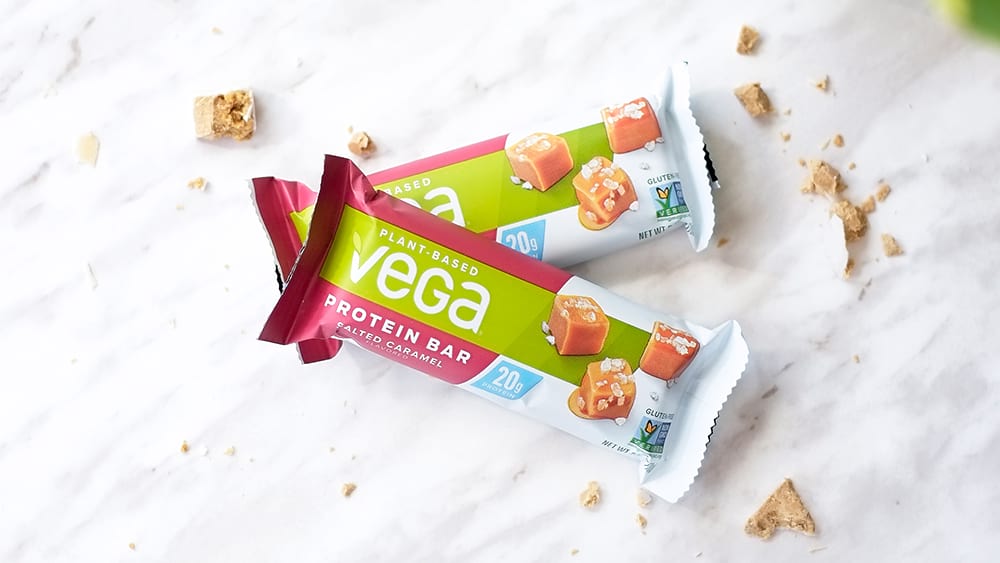 7. The Vega® Protein Snack Bar has you covered with 10g of protein, 4g of fiber and a taste that will help keep you satisfied. With 4 delicious flavors (including 2 chocolate free) all you'll have to worry about is which flavor you're craving.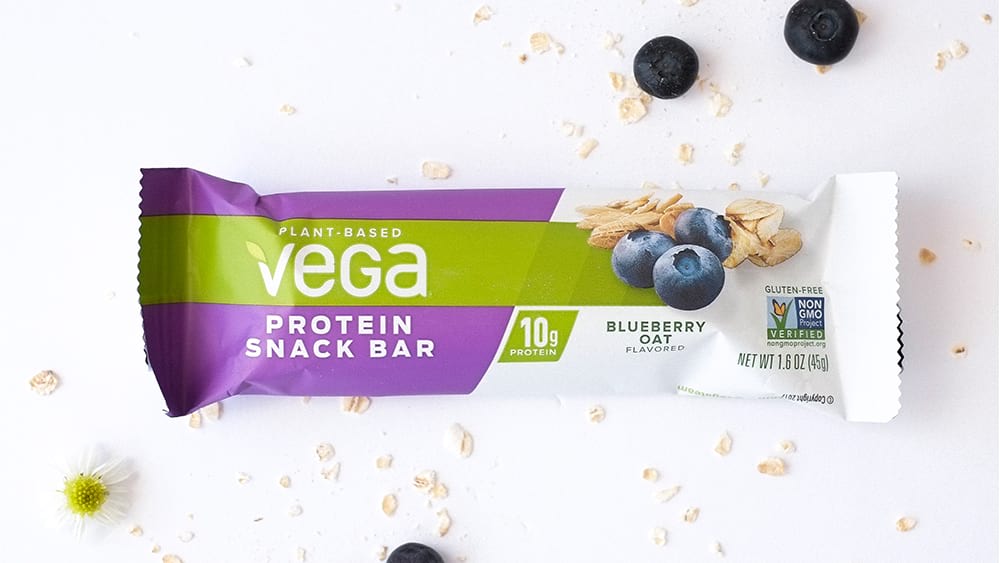 8. Is smooth, cold, and creamy more your style? You'll love our ready to drink Vega® Protein Nutrition Shake with 20 grams of protein, veggies & greens, vitamins & minerals, 3-4 grams fiber, and 1 gram Omega-3 ALA. Keep a few in the fridge so they're already cold when you want one.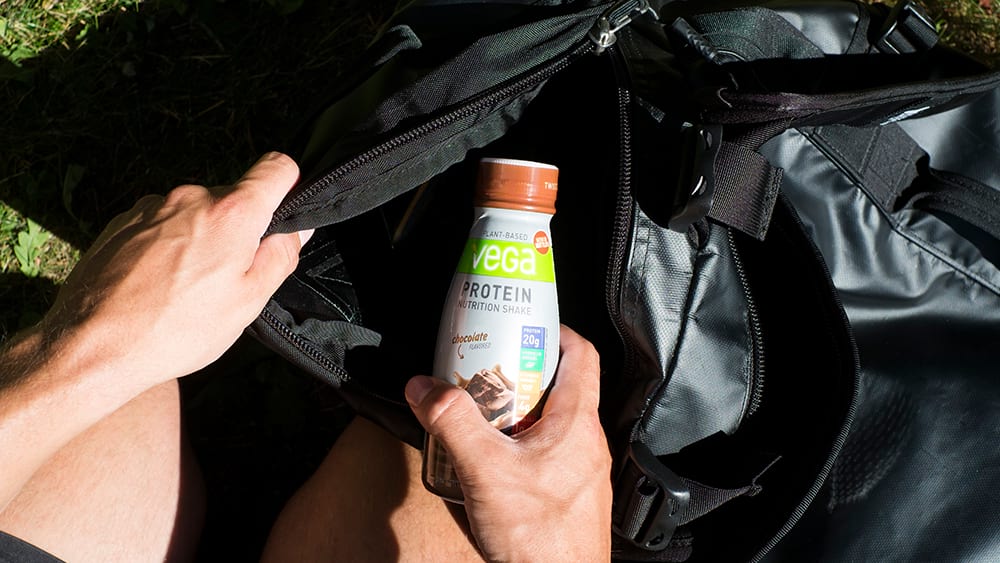 9. We took a new twist on an old favorite with our new Vega™ Yogurt Alternative. With 13 grams plant-based protein, more protein than sugar, live active cultures, minerals like magnesium, zinc, and iron and plant-based food ingredients, these fruity, creamy and delicious snacks will take you from needing a coffee break to crushing the rest of your daily goals.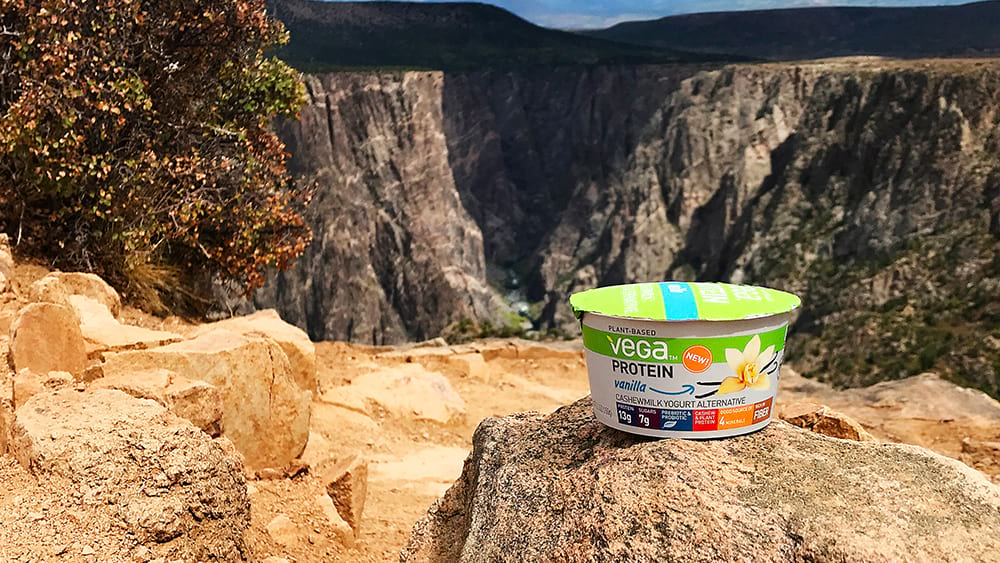 10.The newest kid on the Vega block are the Vega® Protein Crisps.  They are flavorful & crunchy with 15g of plant-based protein to help stop those hunger pangs – and they're free of artificial colors, flavors, or preservatives and are gluten free!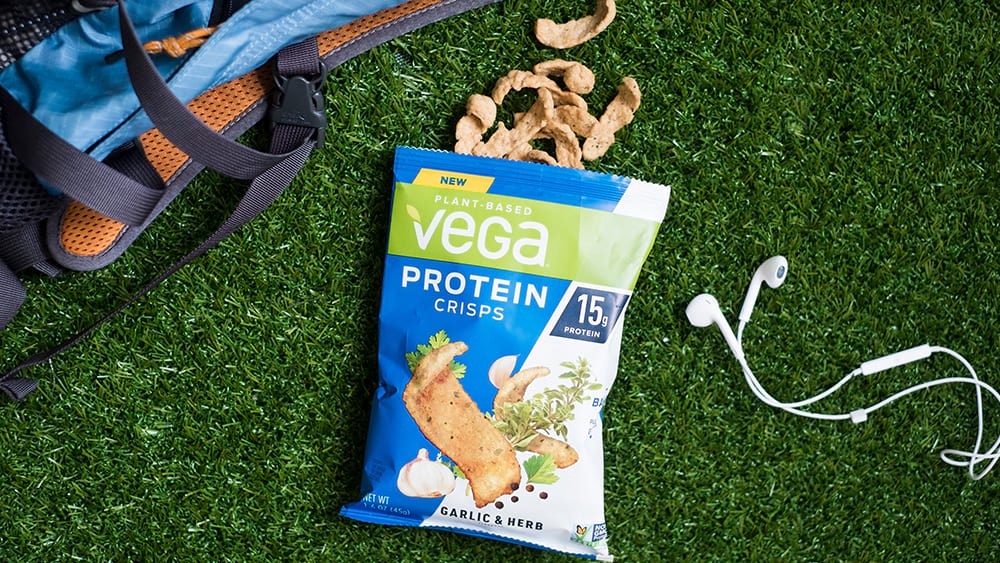 Which Vega® product or recipe is your go to for snacking? Shop here