Lately you've been hearing bells ringing, seeing people with mussed hair, and noticing more and more spandex being worn unabashedly in public places? Are you missing a new fad? Well, possibly, but there's a simpler explanation for all of this: it's cycling season! So tune up your two-wheeled steed and join in!
Why Cycle?
The weather is amazing, the sun is out, the birds are chirping, and the flowers and trees are in full bloom: biking is a fun and easy way to make the most of the summer. Without even considering the benefits of removing a carbon dioxide spewing, environmentally damaging vehicle from the road, (or the money you'll save on gas, or the annoying stop-and-go rush-hour traffic), riding to work –or school or to a dinner party or wherever you're going– can really benefit your health. Here's how:
It'll get you outside more
You won't be enclosed in your car being barraged by the monotony of the radio, other agitated driver's horns, and surrounded by the congestion and pollution of city roads. Instead you're outside being serenaded by the sounds of nature (the birds chirping, the wind through the trees, children laughing and playing) while discovering roads and paths you probably didn't even know existed. Plus, being outside means breathing more fresh air, squeezing more sunshine (and vitamin D!) out of these longer summer days.
It's exercise
That pedaling you're doing, which, scientifically speaking equates to regular aerobic activity, has many additional health benefits. Cycling increases your heart-rate during a time when you're normally sitting (in a car or on transit) easily allowing you to replace being idle with being active.  A person shifting from car to bicycle for a daily short commute of 7.5 km would meet the minimum recommendation for physical activity.
It helps relieve stress
One of the most immediately noticeable parts of cycling more is the stress-relieving properties it can provide.1 You're outside in nature, rhythmically pedaling, and enjoying the summer. It's a little escape in the middle of your daily routine.
You can build and tone muscles you didn't even know you had
Cycling is a good way to strengthen and tone your legs and buttocks and it's also good for building core strength and overall balance.
It could help you live longer
So you might look better in your swimsuit (inevitable tans lines aside) or feel less stressed by cycling to work, but there are longer-term effects too. It is estimated you can tack an extra 3 to 14 months onto your lifespan by cycling moderately 5 times a week.2 Not to mention the long-term benefits of cycling, on average, outweigh the risks by about 9 times.
It helps keep the air clean
Cycling is the most energy efficient mode of human transportation. It moves you forward faster and uses far less energy than even walking! Cycling uses 50 to 80 times less energy than driving a car does, and while less CO2 is great for the planet, less pollution also means cleaner air for you to breathe.

Tune Up your Ride
Make sure your bike still works
Dust off your bike and make sure everything is in good condition. Squeaks and squeals are bad but easy to fix. They usually can be remedied with a little bit of bike oil. Check the tires, make sure they still have enough air in them. Make sure your seat is at the right height so you're not bending your knee too much or straining to keep your foot on the pedal. And if your quick test ride around the block goes awry, take your bike in to your nearest bike shop and they'll have you on the road in no time.
Plan your route
You'll want to choose as many bikeways and bike lanes as possible. Many cities nowadays are extremely bike friendly; you may be surprised at all the shortcuts you'll reap the rewards of!
Dress appropriately
Be sure not to wear anything too loose around your legs that could potentially get caught in the gears or wheels. Wear something breathable that allows you to move. (And no, spandex is not required, but who knows, by the end of the season you may want to show off what you've worked for!) Having a full water bottle on your bike might be a good piece of equipment to have on a sunny day too! (And don't forget your bike lock.)
Get in the Saddle
One last tip: be a courteous cyclist. Don't forget – you're bigger and faster than pedestrians and slower and smaller than vehicles. It can be very tempting to swerve in and out of traffic, or between people on the sidewalk. Don't give in to temptation. Be the cyclist who smiles at passing pedestrians and waves to thank drivers who stop for you. After all, you're out in the summer sun cycling, so enjoy every minute!
Tips for Commuting to Work
Keep fueled: You'll be adding more activity to your day so make sure you're fueled properly to keep your mind and body road ready.
Be prepared for weather and for social events: Going out after work is still easy if you plan ahead.
Get ready at work: Unless you have a very short commute it's best to get ready once you arrive at work. Bring your change of clothes and anything else you need with you and stow it under your desk when you get there.
Cycle home hard: If you don't have showers at work it's best to save the hard, fast pedaling (if you even want to do that) for the ride home.
Cycle Smart
A great part about cycling is feeling more attached to the world around you: you see and hear things you would have otherwise missed. Use this to your advantage – don't cycle with headphones on. If you keep your head up and ears open, you'll notice you're able to anticipate what's going to happen by observing visual and audible clues the environment provides. And when in doubt, slow down, be cautious, and wear a helmet.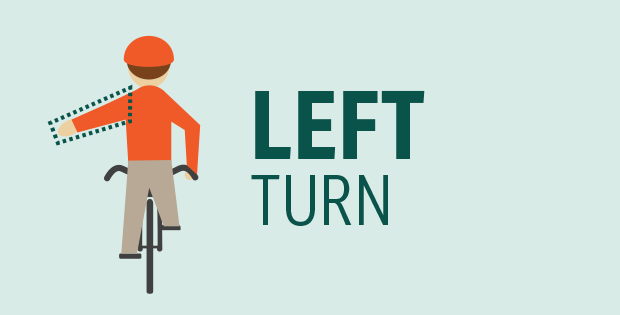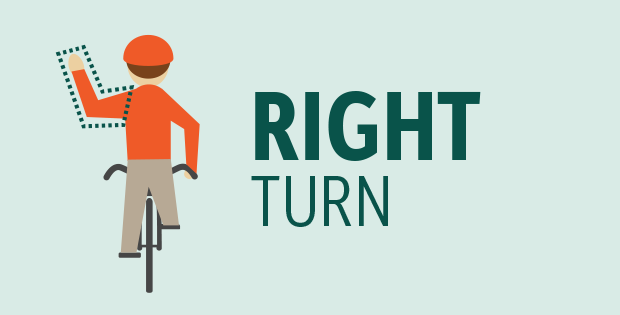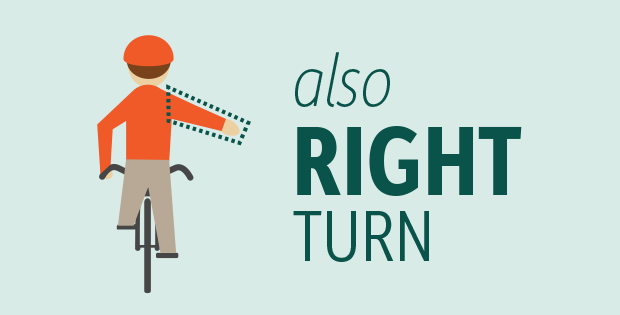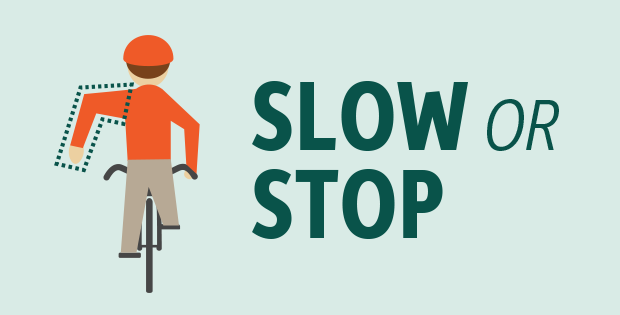 So what are you waiting for? Go mount your trusty 2-wheeled steed and hit the pavement.
References
1. Ohta M, Mizoue T, Michima N, Ikeda M. (2007) Effect of the physical activities in leisure time and commuting to work on mental health. Journal of Occupational Health. 49(1):46-52. Accessed 6/19/13 from https://www.jstage.jst.go.jp/article/joh/49/1/49_1_46/_article
2. de Hartog JJ, Boogaard H, Nijland H, Hock G. (2010) Do the Health Benefits of Cycling Outweigh the Risks? Environmental Health Perspectives. 118(8): 1109–1116. Accessed 6/20/13 from http://www.ncbi.nlm.nih.gov/pmc/articles/PMC2920084/