By Joe Scali and Sharan Dhaliwal, Semiahmoo Athletic Club
If your goal is to be ready for anything, that "anything" doesn't just mean lifting cars off babies. Some days you just might have to go the distance. Improving aerobic fitness is an important base for athletes of all types.  In your typical Strength and Conditioning routine, you'll probably have one day of Active Rest or Cardio to repair muscle tissue, and train your heart and breath.
That doesn't mean that you have to run, cycle, or swim. You can row, play a pickup soccer game, or chase after a giggling toddler (hopefully one you know...). Simply pick your favorite cardiovascular exercise and do it at a moderate pace for 30 minutes.
Sick of running? Try rowing!
Rowing is low-to-no impact, and great if running is tough on your knees

Step-by-Step
1. The Catch: Sit on the erg (A.K.A. a rowing machine) with your arms straight, holding the bar, with your head neutral, and shoulders level (not hunched). Engage your core, and lean forward slightly from your hips (not your upper back). Your shins should be vertical, with knees bent.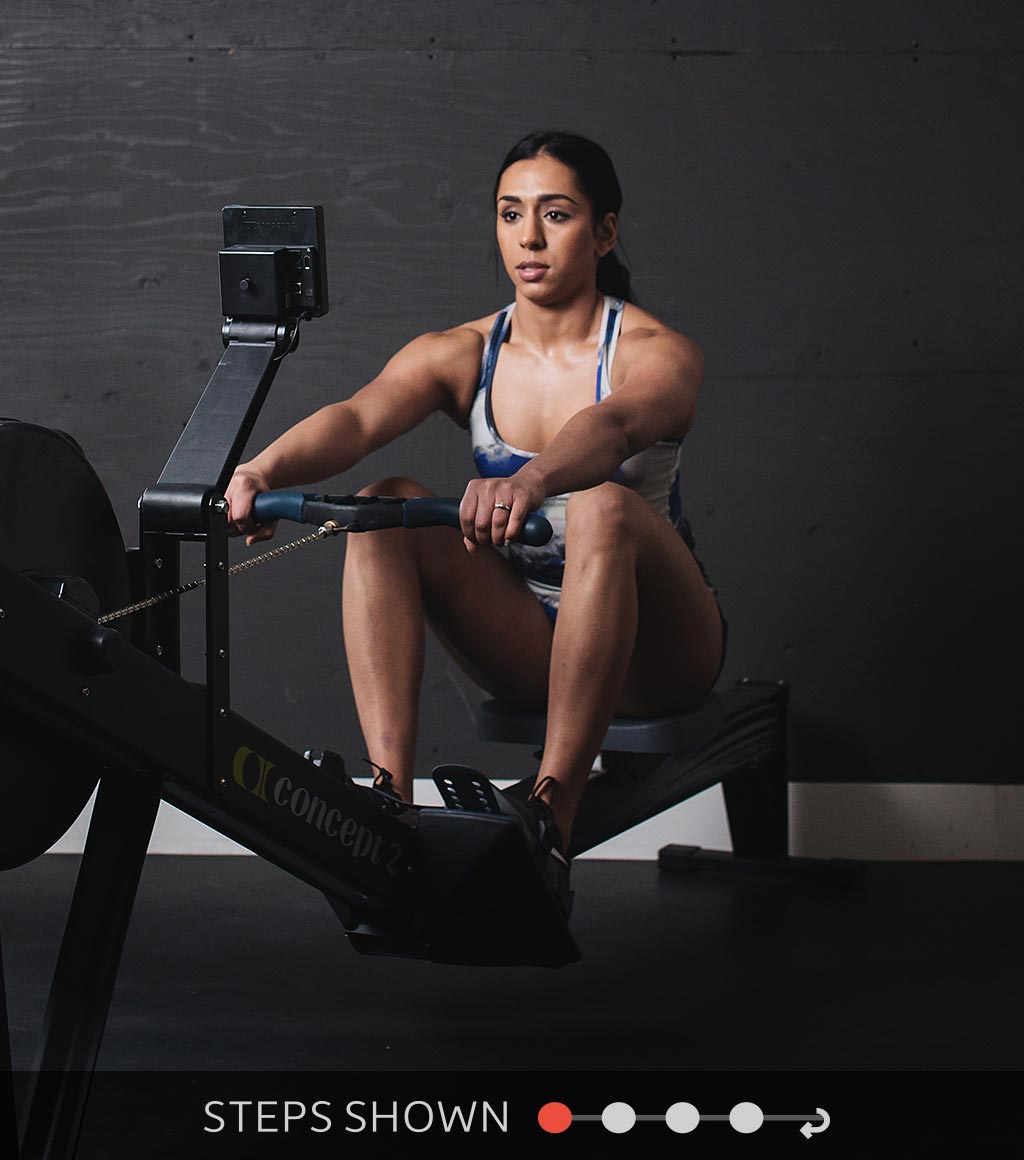 2. The Drive: Press your legs back first, then pull your arms in a straight line back to your ribs.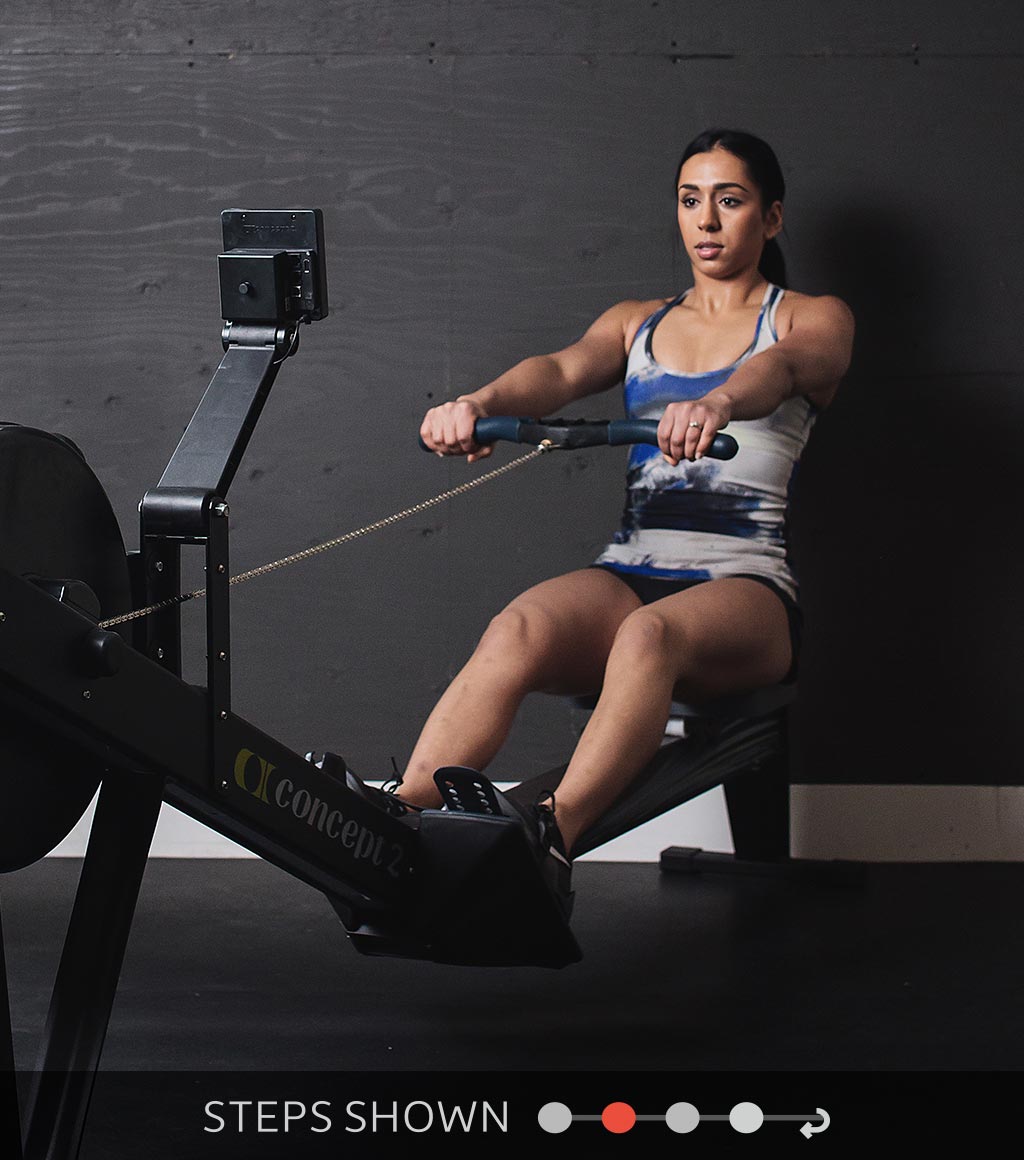 3. The Finish: Lean back slightly with your back straight, core engaged, and legs fully extended. Hold the handle slightly below your ribs.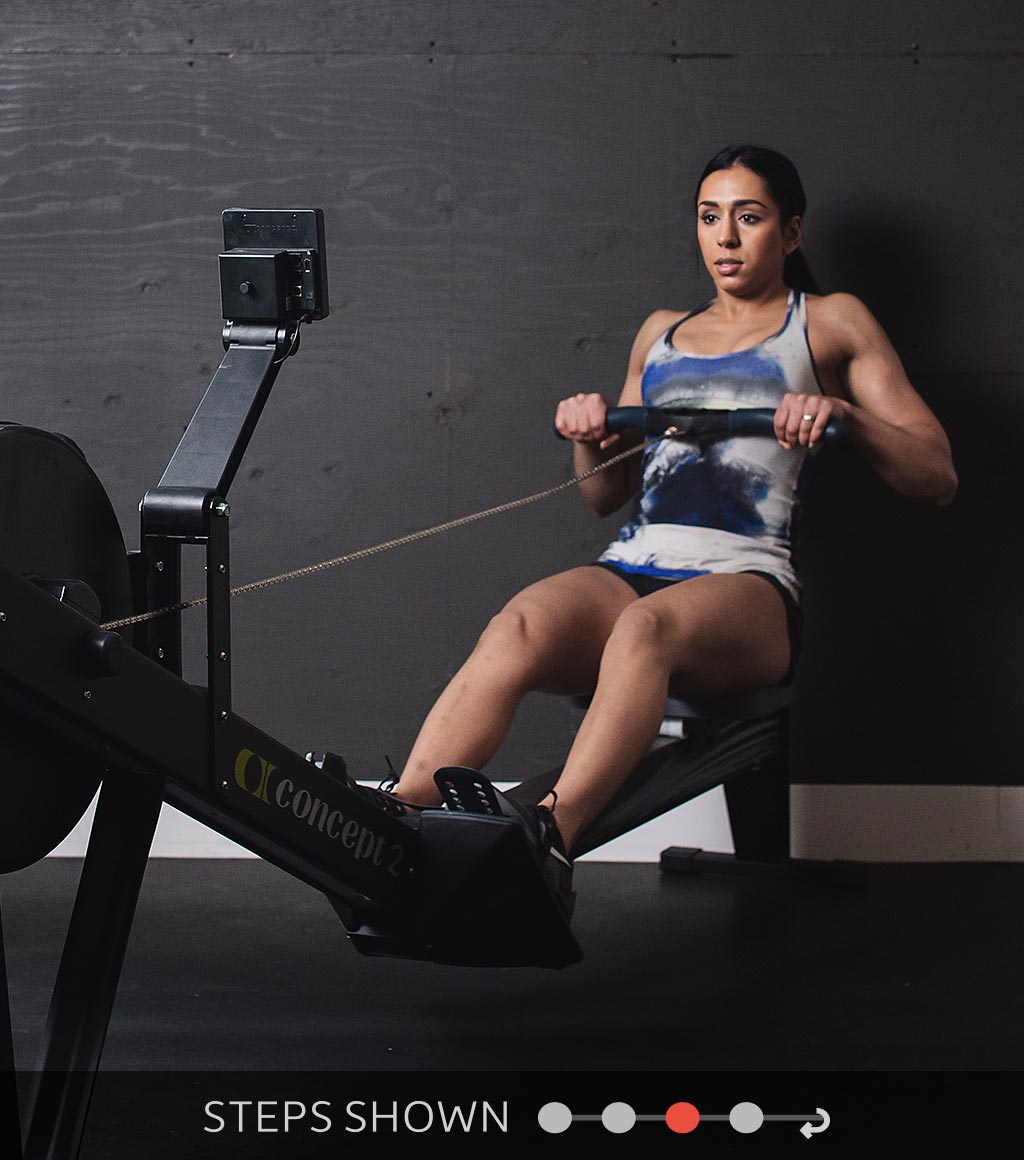 4. The Recovery: Extend your arms forward until they straighten, then lean forward from your hips. Once your hands are past your knees, allow your knees to bend as you slide the seat forward. Return to the Catch position. Repeat.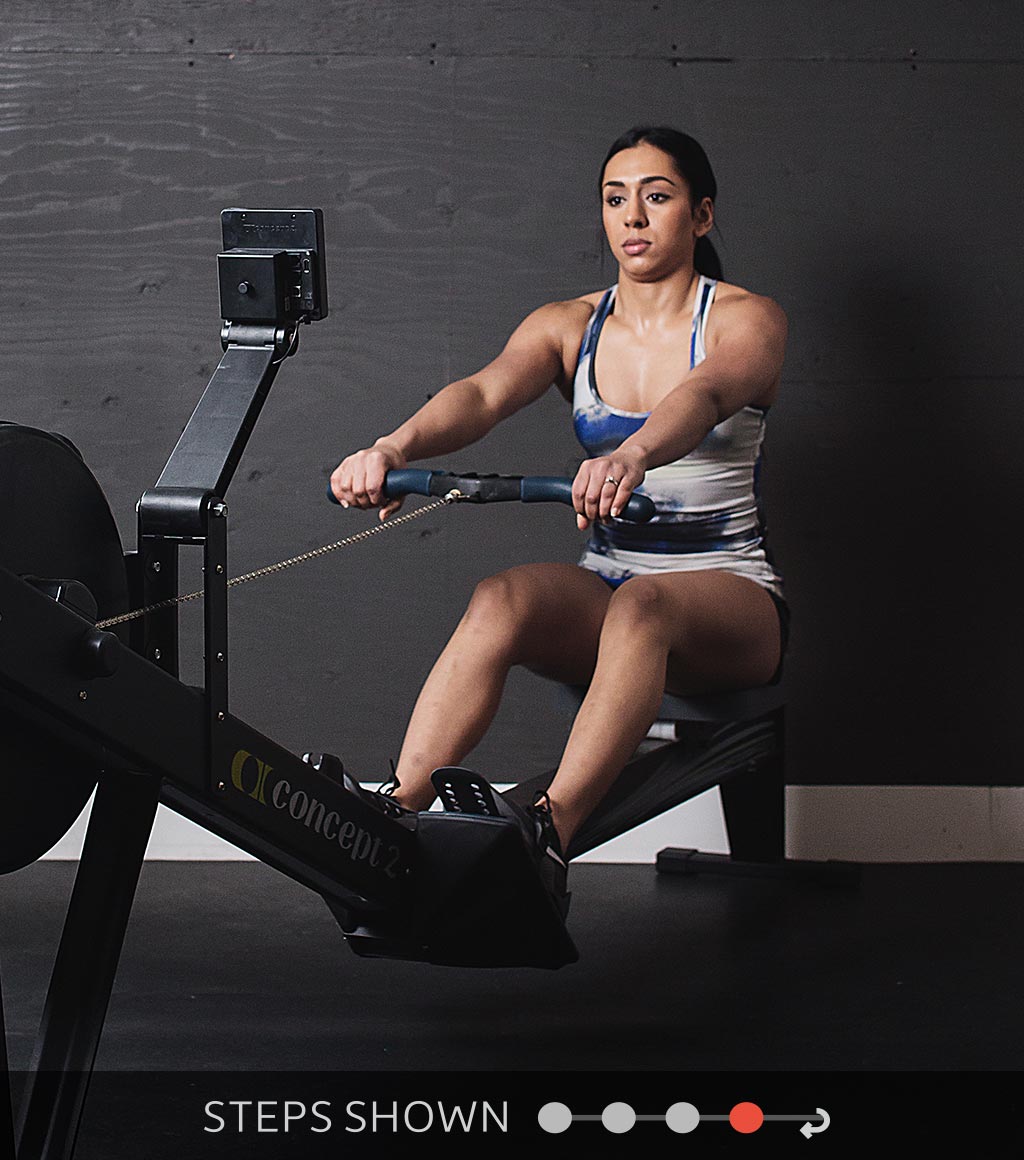 Do you do any cardio? What form of cardio do you enjoy?
Joe Scali
Owner and Certified Trainer Semiahmoo Athletic Club
Joe Scali grew up playing hockey and continued to play College Hockey at Cornell University and went on to play professionally in Texas. With his elite background in competitive sports and his passion for training, Joe pursued a career in the fitness industry. Becoming a personal trainer, he enjoyed helping people change their lives through fitness. His passion for training and vast experience in the fitness industry led Joe to open Semiahmoo Athletic Club.
Joe is a CFP Certified Personal Trainer, CrossFit Level 1 Trainer, TRX Certified Trainer, and Certified in Trigger Point Performance Therapy and Twist Conditioning.
Sharan Dhaliwal
Owner and Certified Trainer Semiahmoo Athletic Club
Inspired by her entrepreneurial parents, Sharan Dhaliwal pursued a degree in business and entrepreneurship. Upon graduating, she pursued a career in the Natural Supplements Industry and continued her studies by obtaining her Advanced Sports & Nutritional Advisor Certification. Sharan is a CrossFit Level 1 Trainer.