Weekday mornings can be hectic, and many of us end up skipping breakfast or grabbing something less than satisfying on our way out the door. Many of these easy breakfast ideas can be made ahead of time for a quick grab-and-go, or can be whipped up in five minutes or less for you and the whole family. This roundup is dedicated to making your Monday to Friday a little easier and a lot more delicious.
1. Pineapple Lassi Smoothie Bowl
This smoothie bowl is inspired by the lassi, a traditional Indian drink. The combination of frozen fruit and yogurt make this quick breakfast the perfect texture to eat with a spoon.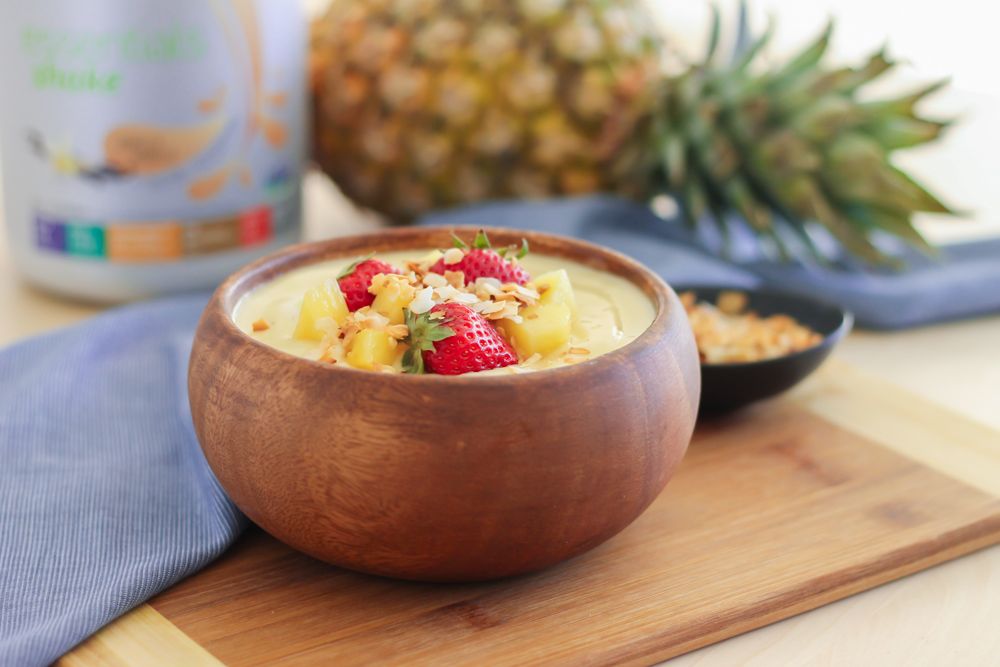 2. Blueberry Lemon Muffin Mug Cake
Have dessert first with these lemon and blueberry delights. They can be whipped up in minutes and cooked in your microwave or oven.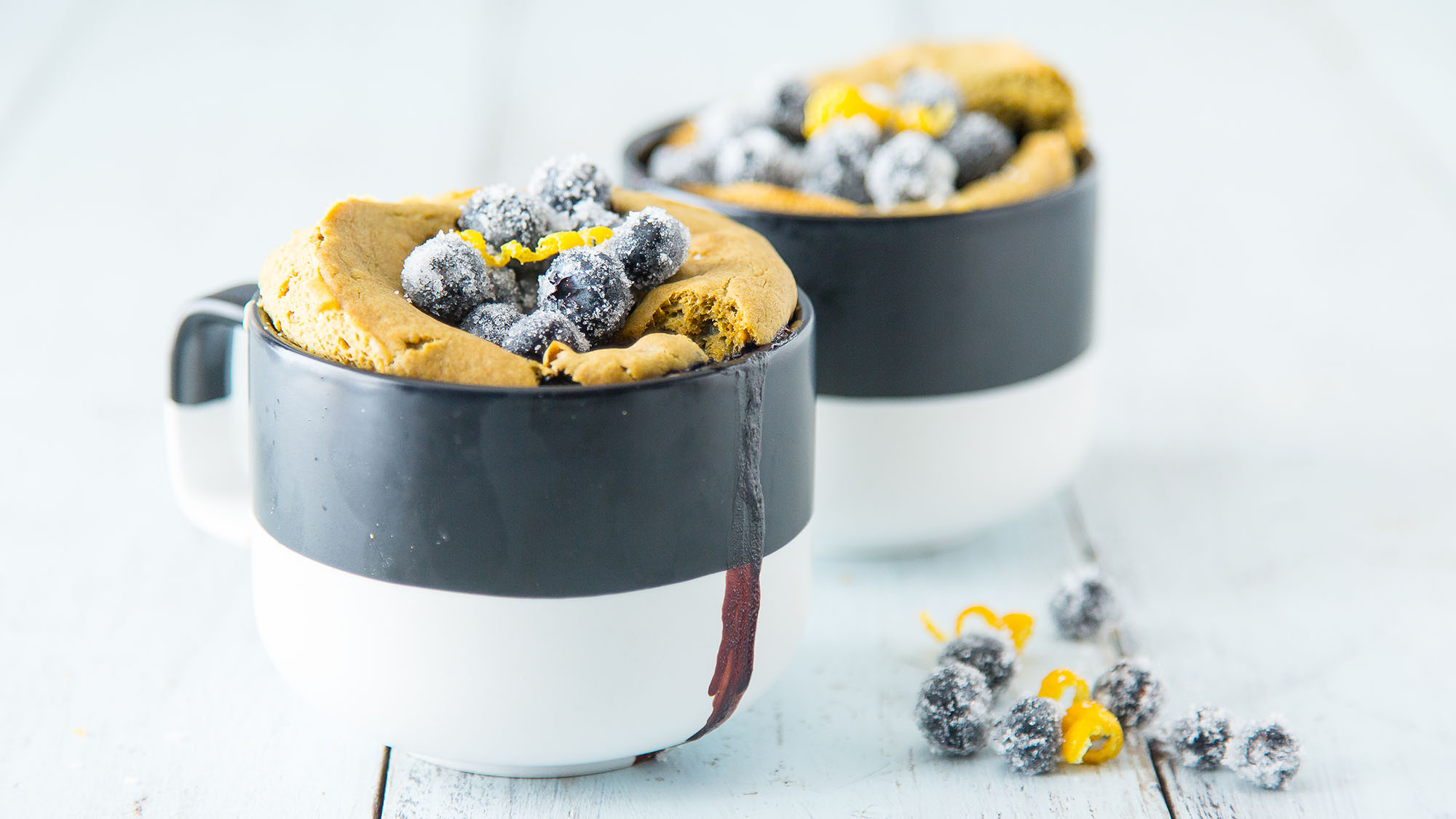 Have a household with different smoothie preferences? No problem! These three smoothies have the same base so you can save time on blender rinsing.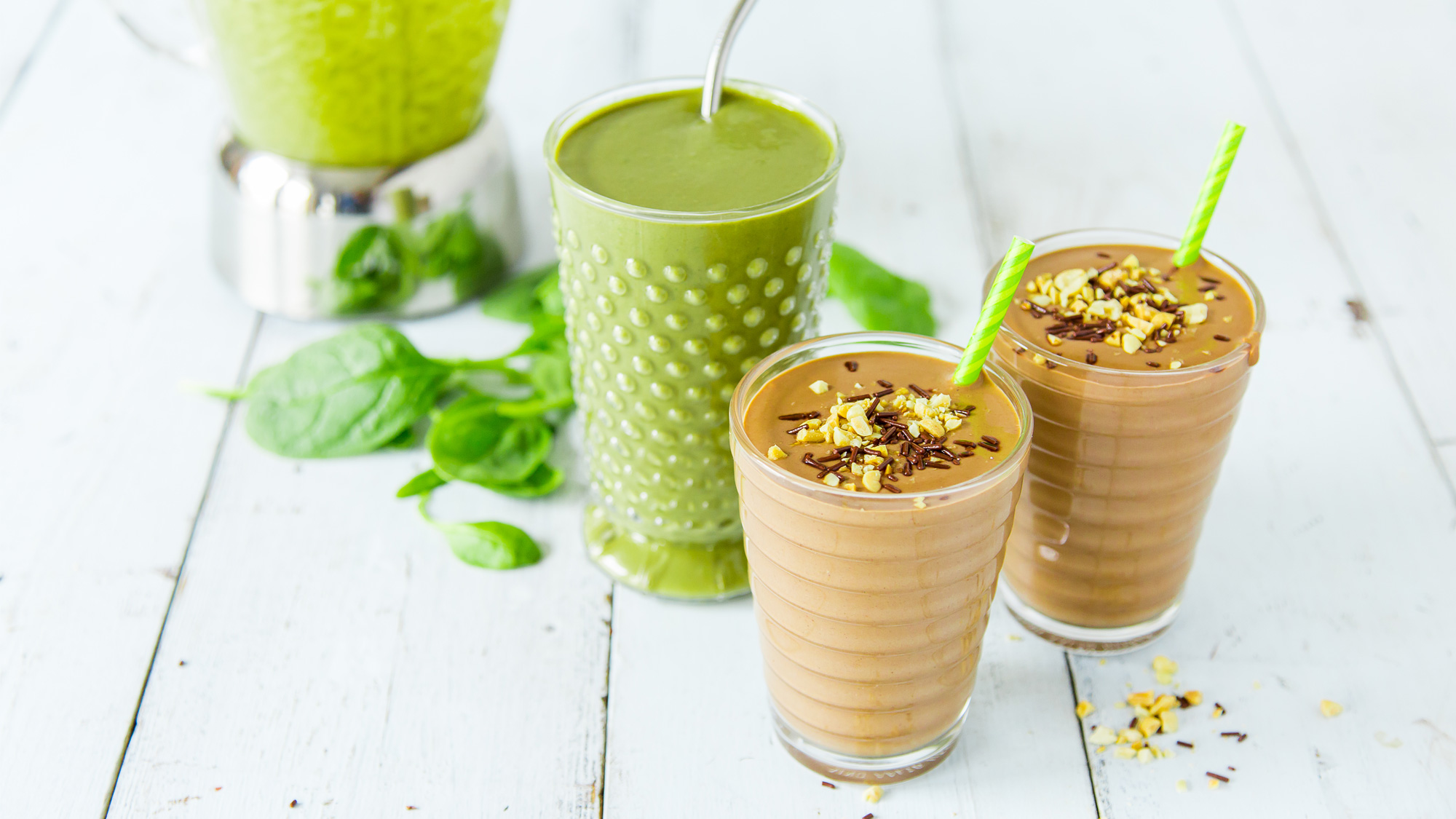 4. Cinnamon Bun Protein Pancakes
Spruce up your pancakes by adding in plant-based protein powder. The added cinnamon and vanilla make it feel like even more of a treat.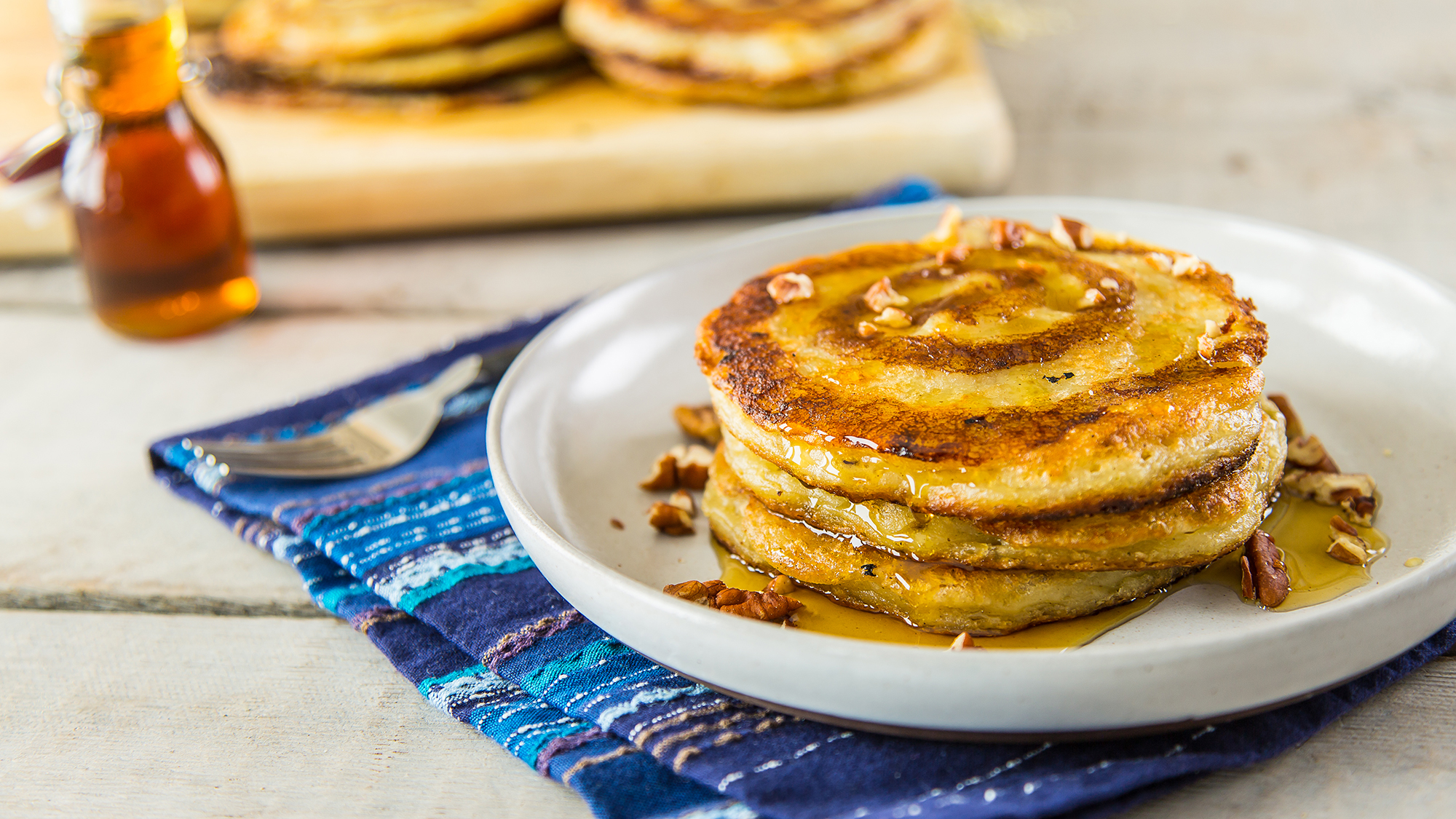 5. Peanut Butter Cup Overnight Oats
Overnight Oats are ideal for preparing ahead of time for a quick and portable breakfast. You can make individual portions in small Mason jars and keep them in the fridge for a few days.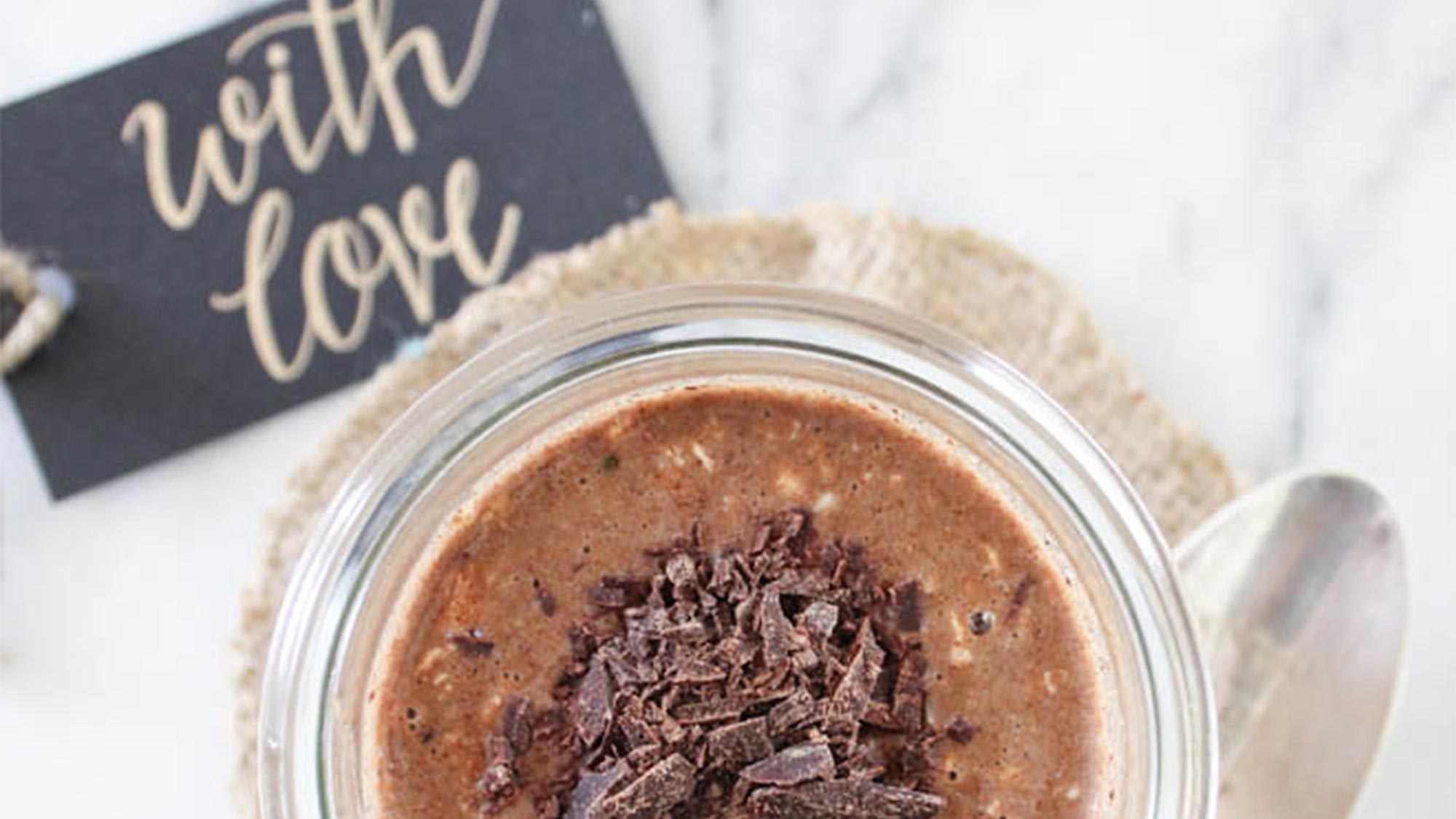 Upgrade your avocado toast with this assortment of toppings to spruce up any weekday breakfast spread.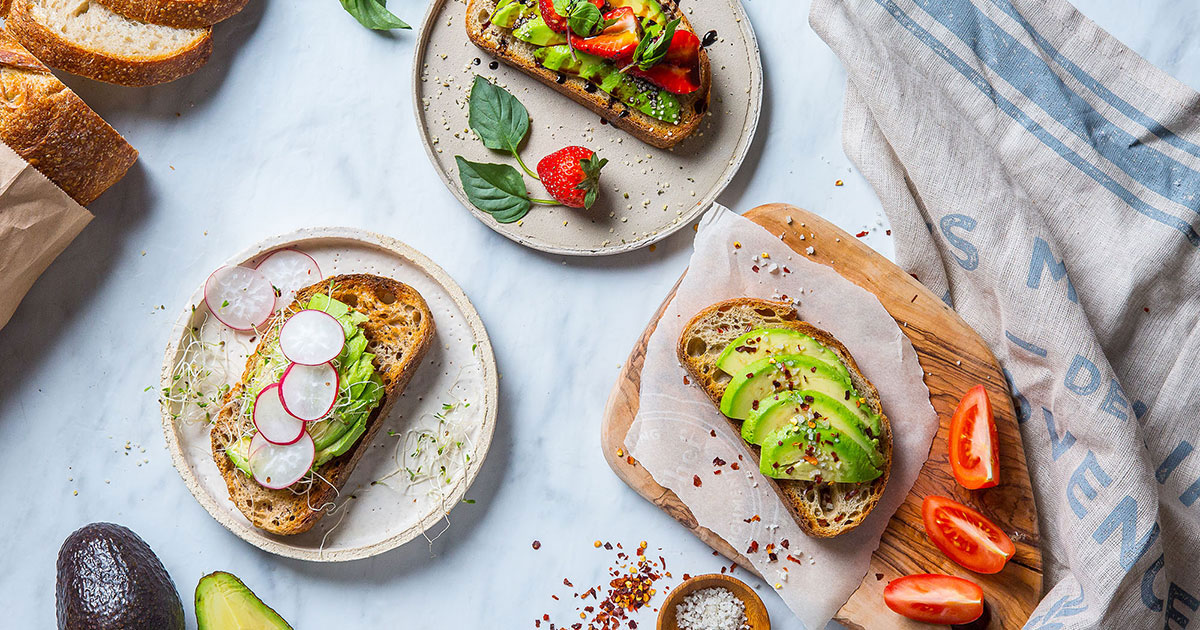 7. Blueberry Vanilla Yogurt Smoothie
This super speedy smoothie has four ingredients and tastes like blueberries. Whip it up in five minutes and take it with you on your way out the door.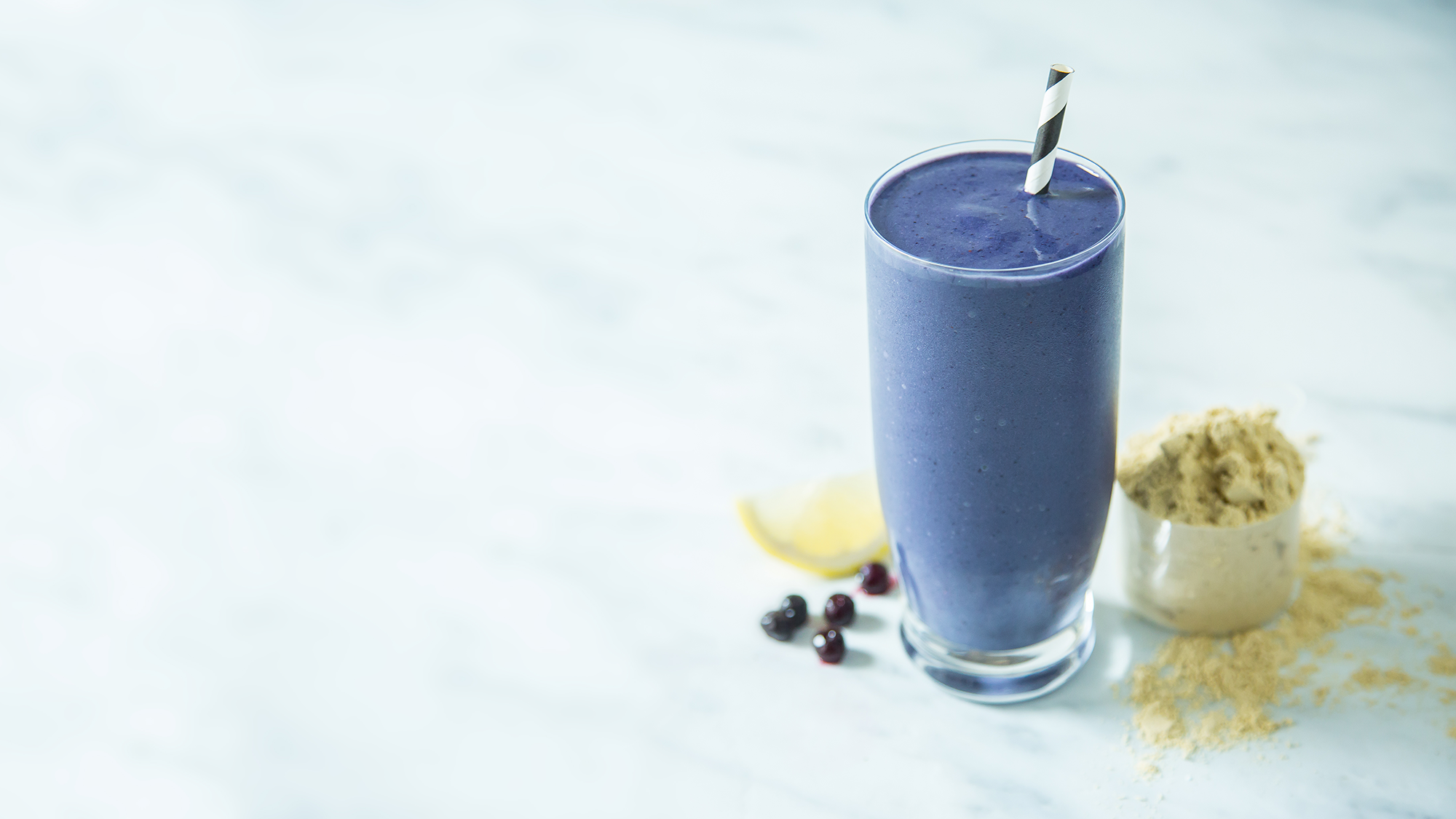 Pancakes and chocolate are a truly delightful combination. They only take a hot minute to make and are a lovely weekday treat.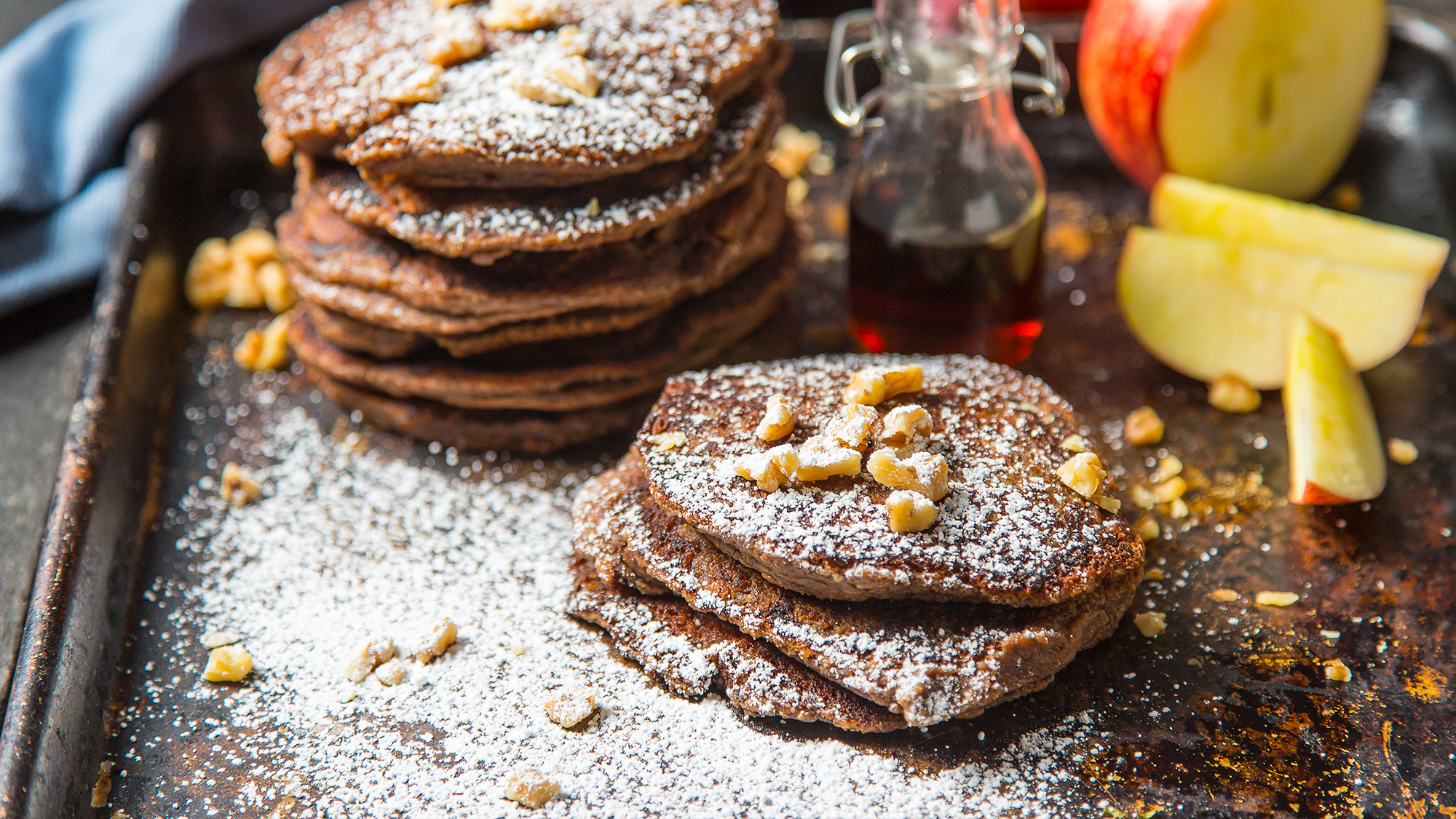 9. Mason Jar Oatmeal On-the-Go
Some people might want to get fancy with their oatmeal by topping it with apple and pumpkin seeds and others just want to smother it with peanut butter and banana. Keep everybody happy with these on-the-go Mason jar oatmeal breakfasts.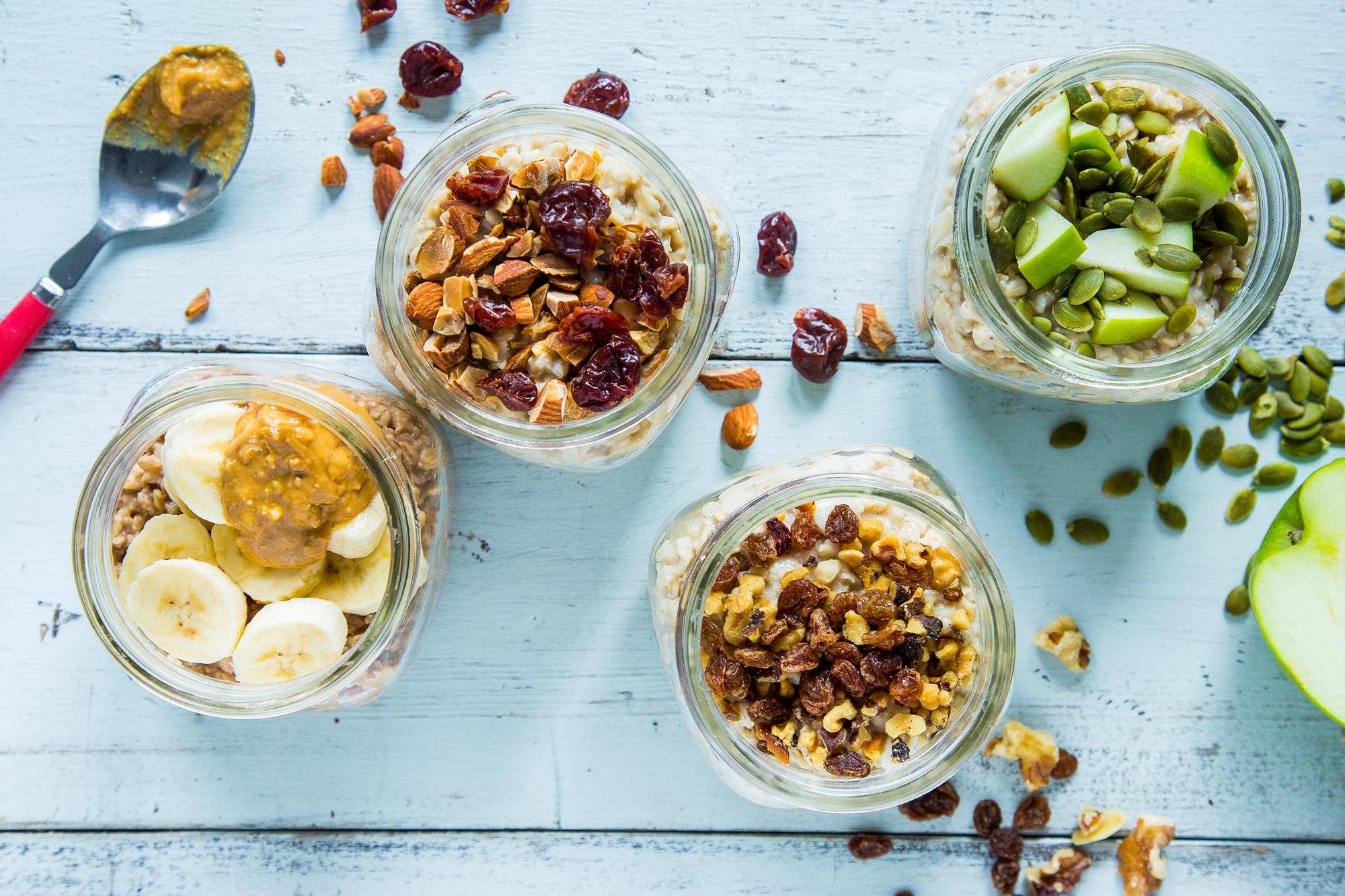 10. Freezer Breakfast Sandwich
Skip the urge to head to the drive-thru with these breakfast sandwiches. Prep them on the weekend and keep them in the freezer so that all you need to do on a busy morning is pop them in the microwave and take them with you.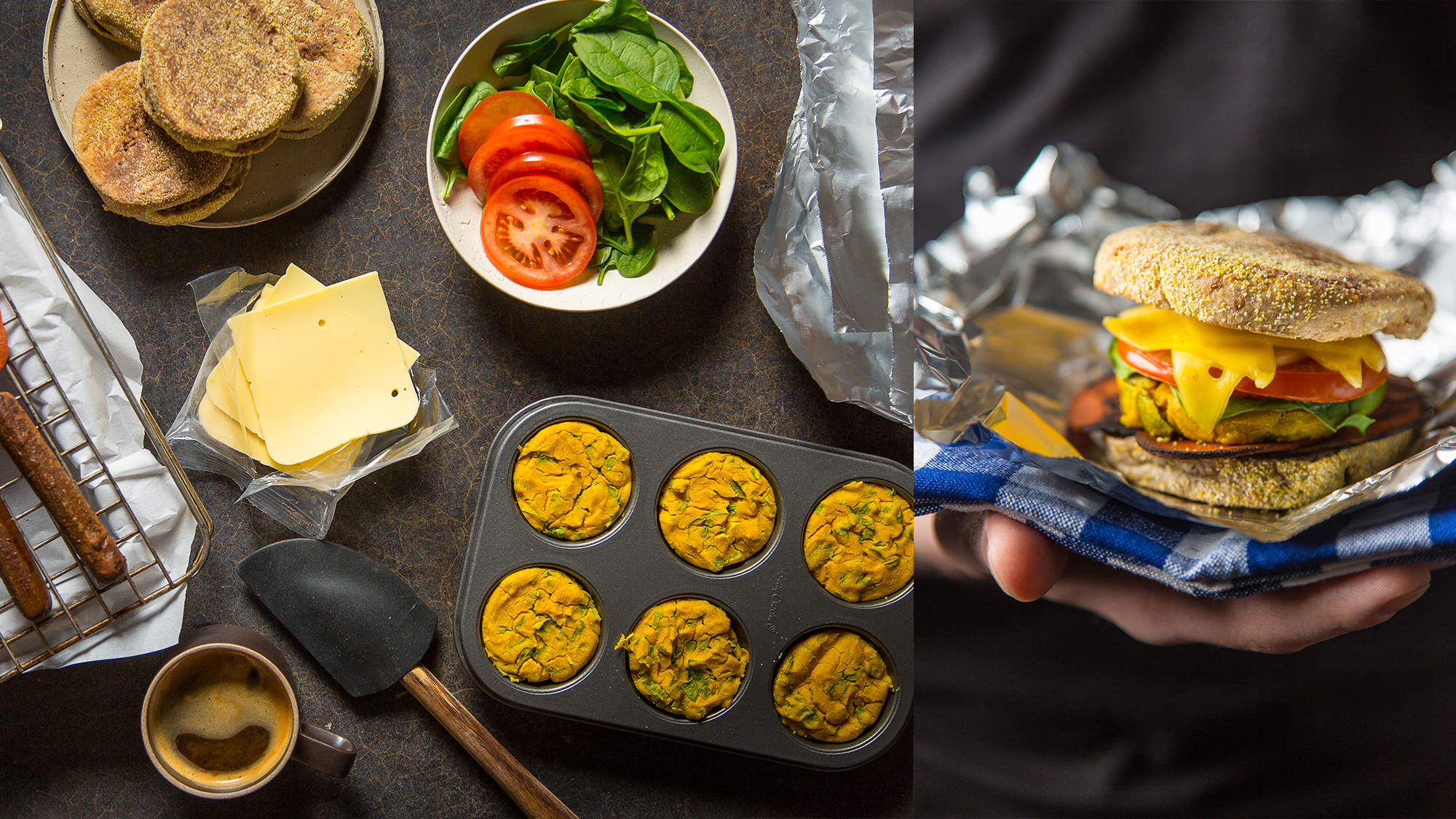 What's your favorite go-to weekday breakfast?