DIY gifts are so hot right now. You know what else is hot? Mason jars. Why not spend some time this holiday season making the most deliciously hip gifts anyone will ever receive and combine the two? We've collected all of our favorite Mason jar recipes, as well as some seasonal treats, and there are enough sweet, salty, and savory recipes to appeal to everyone on your list.
1. DIY Nut Mix
Go nuts. These mixes are the perfect host gifts for holiday parties, make a delicious snack, and are so easy to make you can get the kids involved.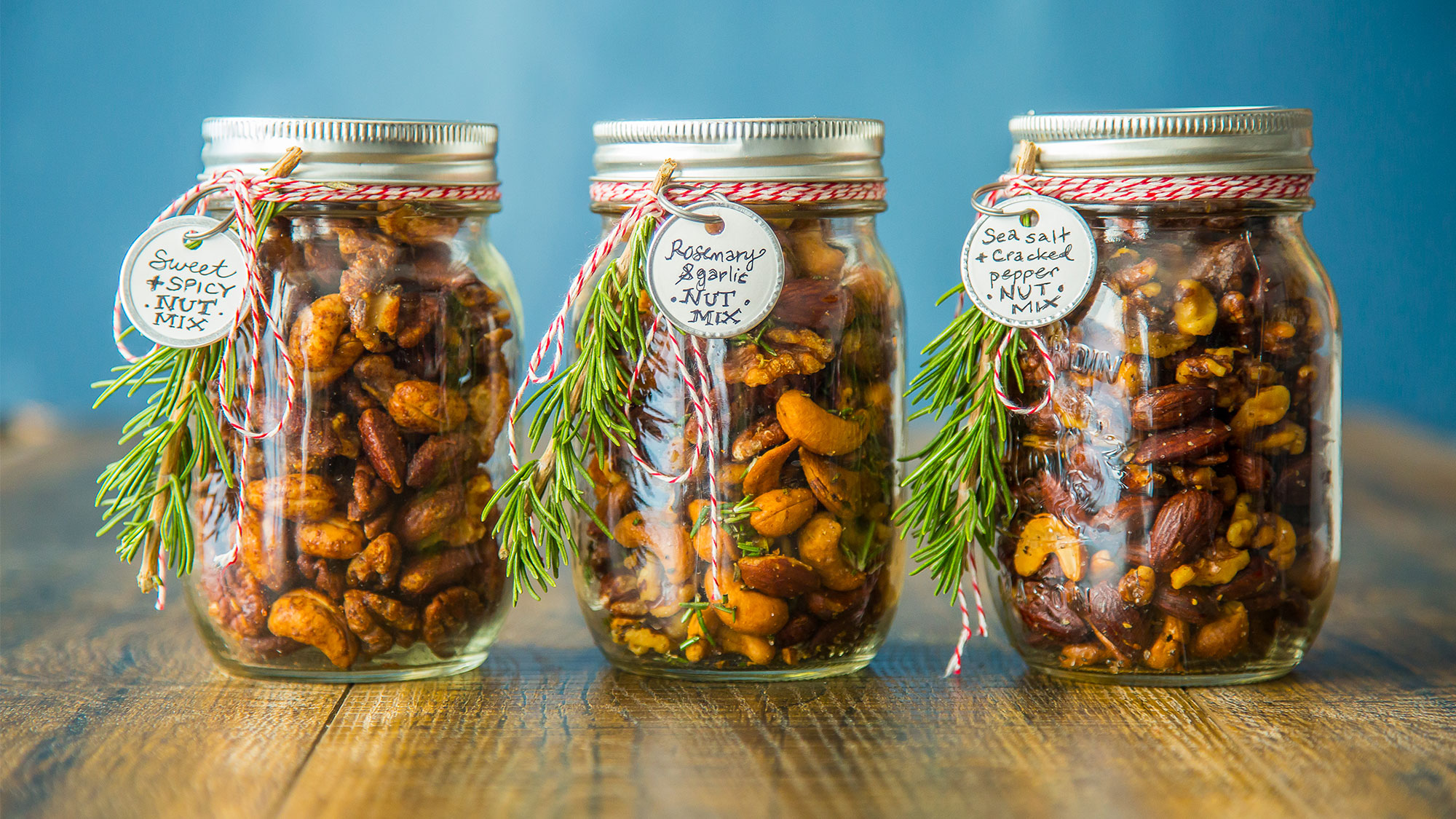 2. DIY Mason Jar Cookie Mix Recipe
Give someone the gift of holiday baking ease by measuring the ingredients for them and stacking them in these lovely layers.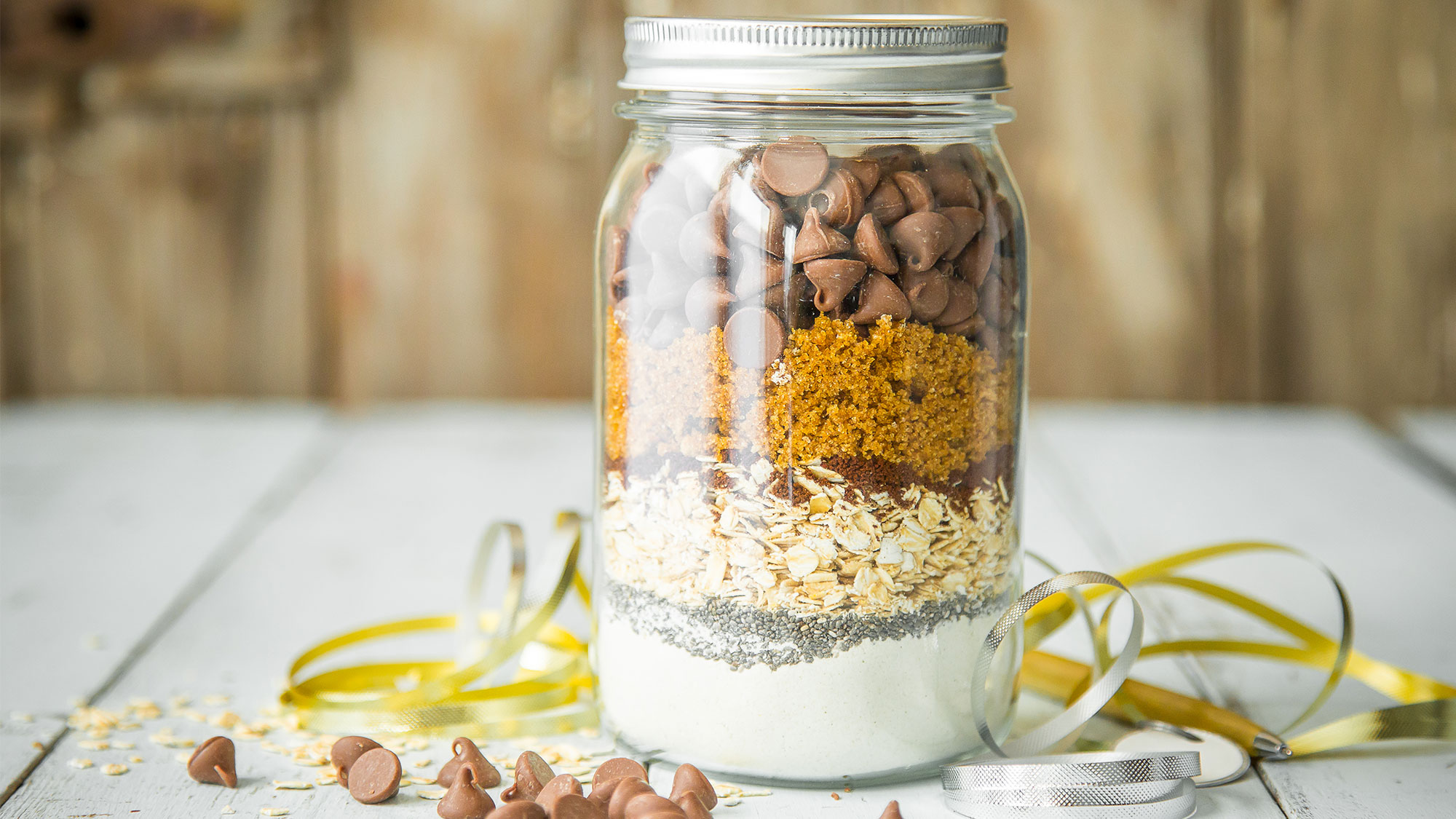 3. Mason Jar Gifts: Cranberry Pistachio Cookies
Save someone the task of shelling their own pistachios, am I right? The beautiful red cranberries and vibrant green pistachios will be sure to spark some seasonal cheer.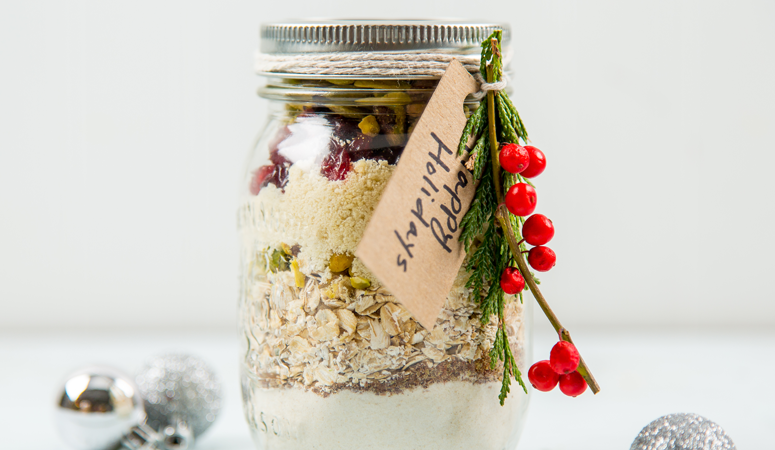 4. DIY Hot Chocolate in a Mason Jar with Peppermint Spoons
If you're feeling brave and crafty, make your own peppermint candy spoons to accompany this hot chocolate recipe.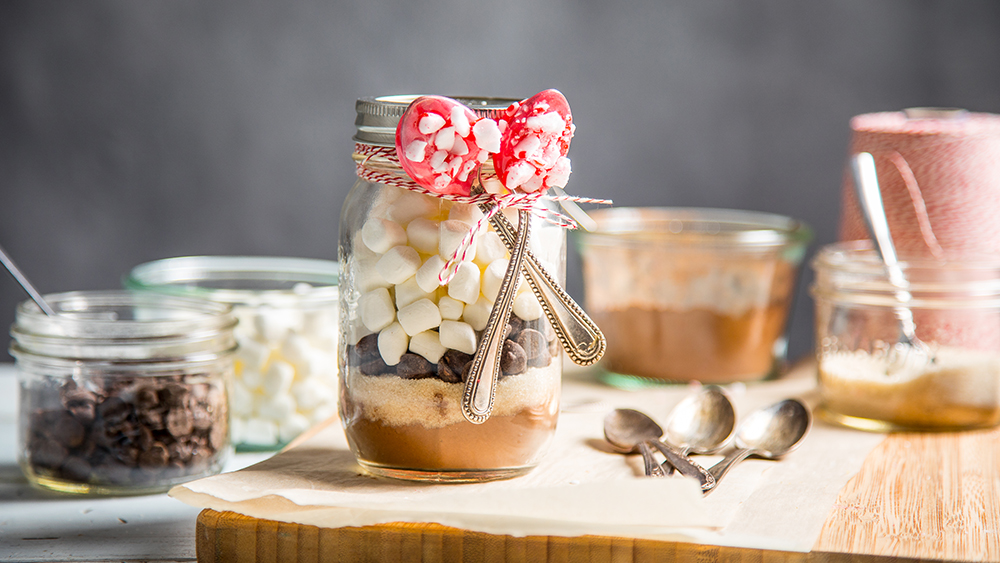 5. Mason Jar Gifts: Peanut Butter Banana Bread
Give someone everything they need to make hot and delicious banana bread with chocolate. Get fancy with twine and a sprig of holly to really spruce up the Mason jar.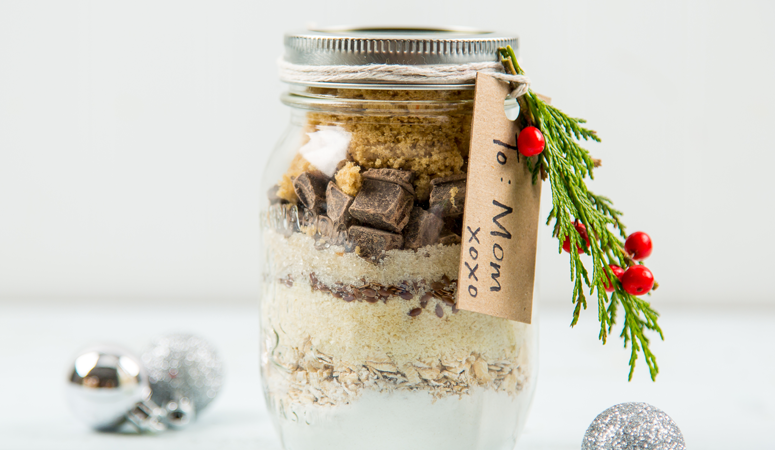 6. Peppermint Maca Chocolate Bark: Two Ways
This peppermint bark can be a great addition to any cookie exchange, or to bring over as gifts for holiday parties.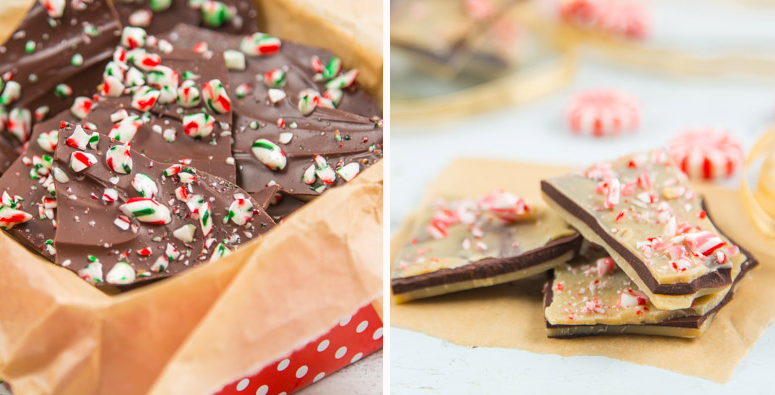 7. Mason Jar Gifts: Christmas Granola
Gift this granola to the person on your list who is always in a hurry so they can snack on homemade deliciousness while they're rushing about.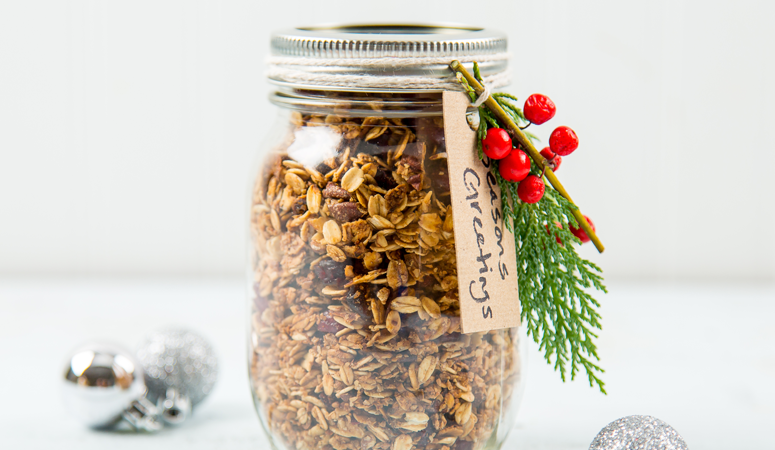 Get wild with the toppings on this chocolate bark to really impress the chocolate enthusiasts in your life.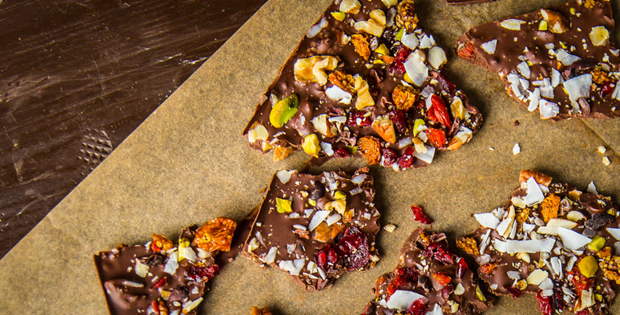 You could also whip up a batch of coconut truffles or protein balls to give away, in a smaller Mason Jar. Or make some protein pancake mix and store it in a mason jar with instructions. For someone really special, you can even pull together your favorite smoothie ingredients in a gift basket—a tub of Vega One®, unsweetened non-dairy beverage, a can of pumpkin and cinnamon, anyone?
What are your favorite DIY holiday gifts to give or receive?