Do you have aspiring chefs living with you? Sit down with them and part two of this how-to guide on every kitchen basic they need to know to be safe and successful in the kitchen. This installment covers everything from grocery shopping to preparing veggies for recipes so they can start creating their own dishes in no time! See Kids Can Cook 101 for the first part of this series!
Kids Can Cook Lesson 2
Congratulations! You have completed Kids Can Cook 101 and have moved on to 201. Today we are going to learn about kitchen tools and how to use them!
Kitchen Tools and How to Use Them

You can't really cook without a few tools in your kitchen toolbox. Here is a rundown of tools and appliances you may need to use in your cooking adventure. Remember to always ask permission before cooking and using a new tool. It is important to always clean up your tools when you're done and to treat them with care.
Baking Sheets:  trays used to bake things on. You can use them to make cookies but also to roasted vegetables. Chefs also use them to hold and organize all their ingredients before they start cooking. They are a great multi-use tool.
Blender: a tall jug is a small blade in the bottom. It is used to blend liquids together to make things like smoothies. Always use with supervision.
Cake Pans: used to bake cakes in. There are many different shapes and sizes. Recipes will usually state what size cake pan you need for a recipe.
Chef's Knife: a larger knife used to cut almost everything. For tips on how to safely use knives, read Healthy Kitchen Skills for Kids.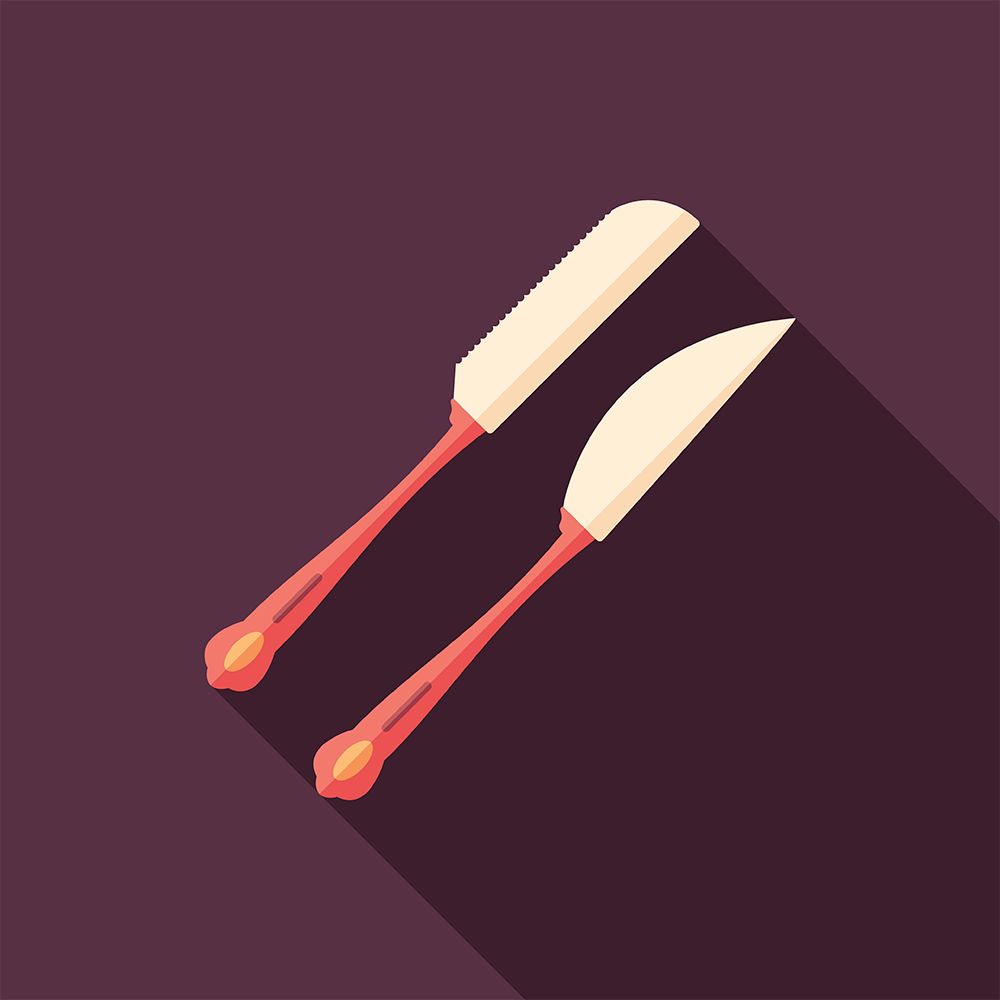 Colanders: used for draining things like pasta and washing vegetables in. You usually place them in a sink so the water will wash down the drain.
Food Processor: a kitchen appliance that has a large container with a large blade in it. Food processors are often used to quickly chop vegetables and some have grating attachment. Always use with supervision.
Kitchen Scales:  used to measure weight, like one pound of apples.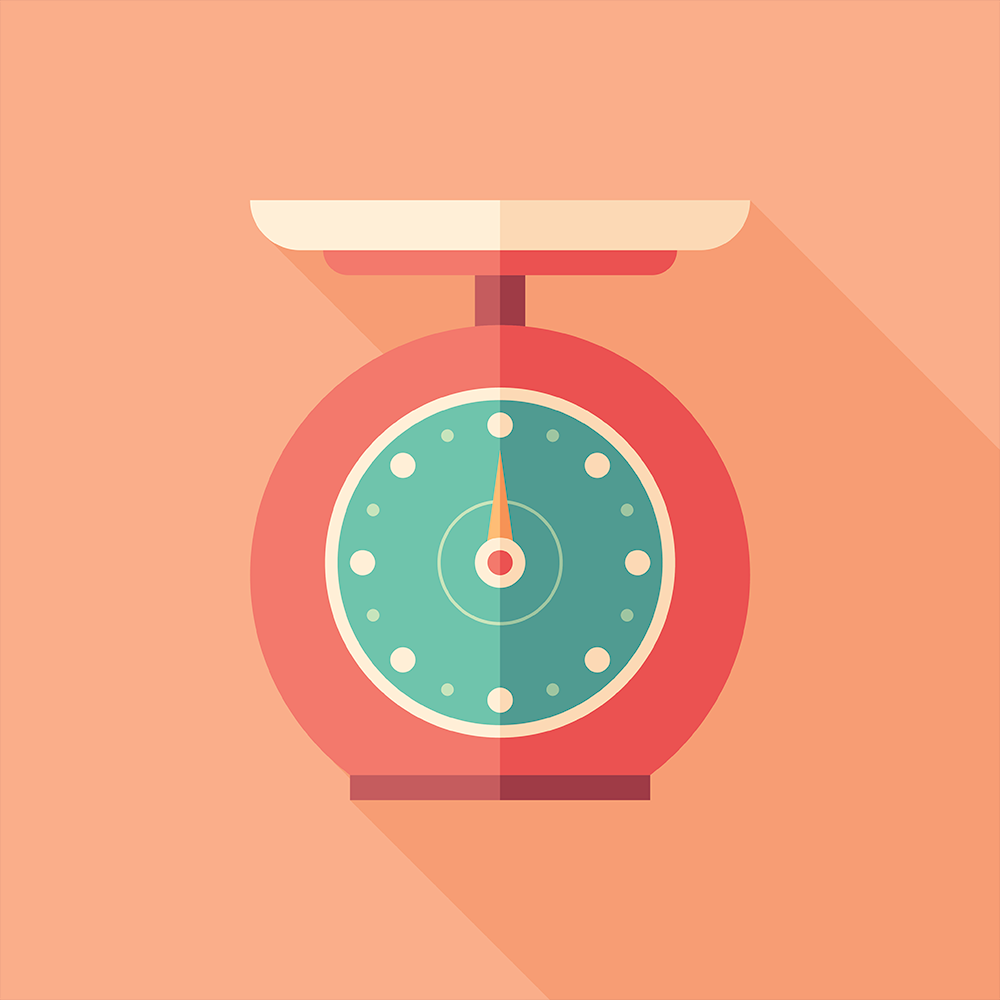 Ladles: used to scoop sauces and soups out of pots into your bowl.
Liquid Measuring Cups: used for measuring liquids like water or almond milk.
Measuring Cups:  used for measuring larger dry amounts like flour.
Measuring Spoons: used for measuring small amounts like spices.
Mixing Bowls: used for combining ingredients in. We also use them to hold our ingredients until we need them.
Muffin Tins: used to make muffins and cupcakes in the oven. They can also be used to make mini versions of savory meals.
Pans: used to cook food on a stovetop. Be careful as many pan handles will get hot when you use them on a stovetop.
Paring Knife: a small knife used to cut small objects.
Pots: used to cook liquids. You can use them to boil water, make soups, stews and broths.
Spiralizer: a tool used to make thin noodles out of soft vegetables.
Vegetable Peeler: a tool used to take just the skin off vegetables
Wooden Spoons: used to mix ingredients together and to stir ingredients while cooking.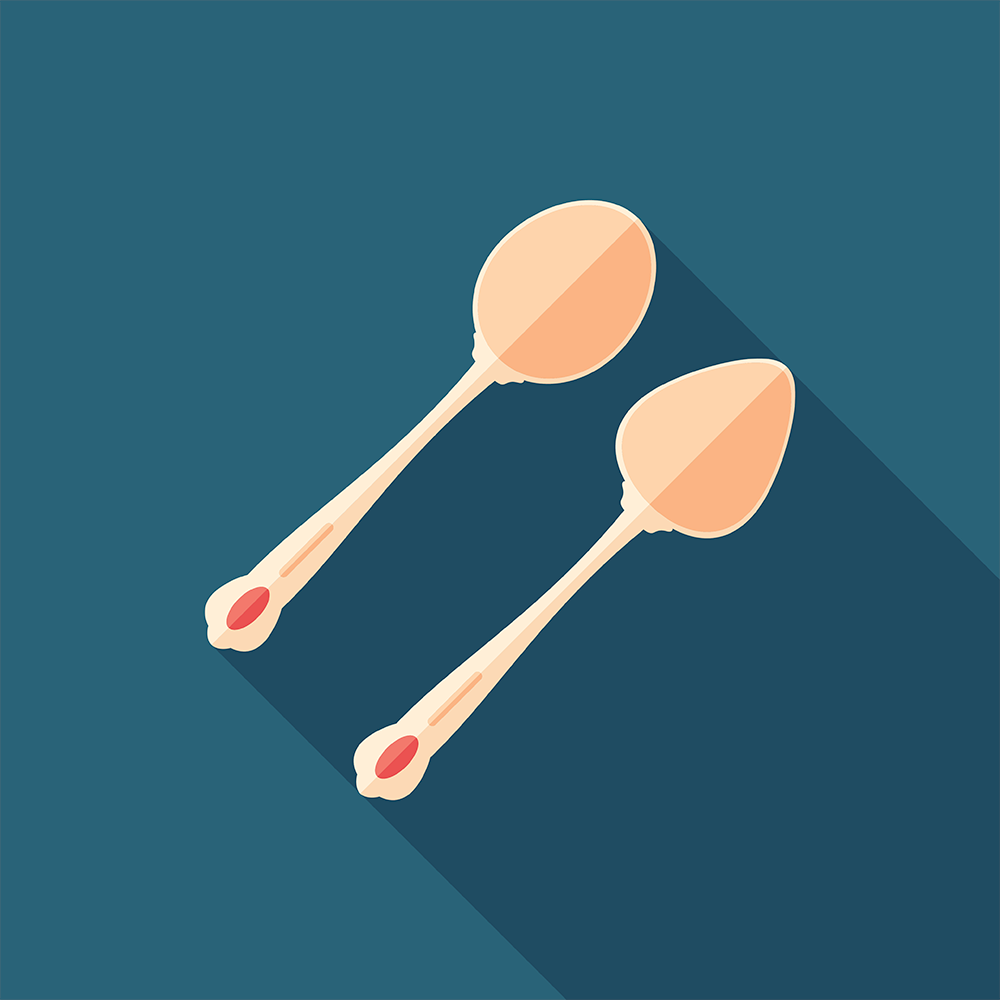 What are some of your favorite kitchen tools?